Luvvie Ajayi Jones is back with another heavy hitter in PROFESSIONAL TROUBLEMAKER, a guide for walking straight through fear into greatness.
About this event
Join us for a Virtual Vibe as the ingenious Luvvie Ajayi Jones takes The Lit. Bar's Zoom stage, accompanied by #1 New York Times Bestselling author Glennon Doyle.
Each ticket purchased comes with a 'Judgey Pop' lollipop!
(Please note: Books will not ship until after the event, can take between 4-10 days to deliver, and will only ship within the United States. International viewers can still access the event by opting to donate their book.)
ABOUT THE BOOK
Luvvie Ajayi Jones is known for her trademark wit, warm voice, and exceptional integrity. But even she's been challenged by the enemy of progress known as fear. She was once afraid to call herself a writer because she was afraid of the title. She nearly skipped out on doing a TED talk that changed her life because of imposter syndrome. Also, she's deathly afraid of bugs. And, as she shares in PROFESSIONAL TROUBLEMAKER, she's not alone.
We're all afraid of asking for what we want because we're afraid of hearing "no." We're afraid of being different, of being too much or not enough. We're afraid of leaving behind the known for the unknown. But in order to do the things that will truly, meaningfully change our lives, we have to become professional troublemakers: people who are committed to not letting fear talk them out of the things they need to do or say.
With humor and honesty, and guided by the influence of her inspiring and professional troublemaking grandmother, Funmilayo Faloyin, Luvvie walks us through what we must get right within ourselves before we can do the things that scare us; how to use our voice for a greater good; and how to put movement to the voice we've been silencing—because truth-telling is a muscle.
The point is not to be fearless. It is to know we are afraid and to charge forward regardless, to recognize the things we must do are more significant than the things we are afraid to do. This book shows you how she's done it, and how you can, too.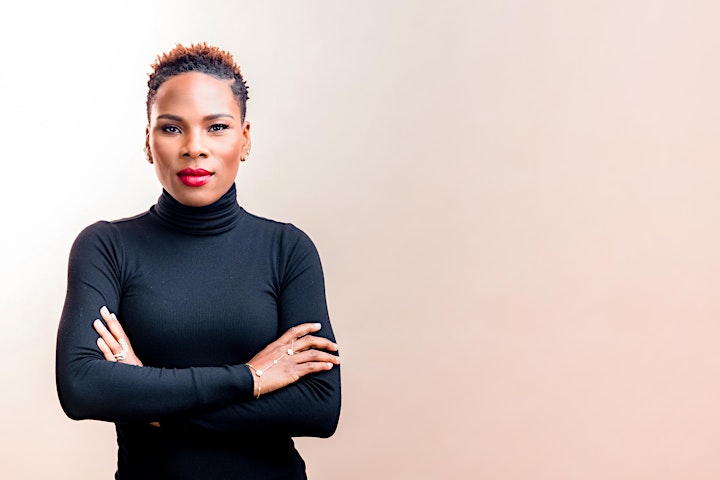 ABOUT THE AUTHOR
Luvvie Ajayi Jones is an award-winning author, speaker, and podcast host, who thrives at the intersection of comedy, media and justice. She is the author of the New York Times bestseller I'm Judging You: The Do-Better Manual, and her site, AwesomelyLuvvie, is where she covers all things culture with a critical yet humorous lens. She is co-founder of the #SharetheMicNow global movement and runs her own social platform, LuvvNation, which is a safe space in a dumpster fire world.
Glennon Doyle is the author of the #1 New York Times bestseller UNTAMED, a Reese's Book Club selection, which has sold over one million copies in fewer than 20 weeks, and "started a movement" (Barnes & Noble). She's also the author of the #1 New York Timesbestseller LOVE WARRIOR, an Oprah's Book Club selection, and CARRY ON, WARRIOR. An activist and "patron saint of female empowerment" (People), Glennon is the founder and president of Together Rising, an all-women led nonprofit organization that has revolutionized grassroots philanthropy –raising over $25 million for women, families, and children in crisis. She lives in Florida with her wife and three children.