The Lit. Bar presents an evening of poetic performances and conversation, featuring the Penguin Poets and BX Writers.
About this event
The Lit-uation...
In celebration of National Poetry Month, The Lit. Bar would like to welcome you to a night of poetry emceed by Vincent Toro and Willie Perdomo! Featured in this tertulia-style* salon are Paul Tran, Zeina Hashem Beck, Rio Cortez, and Su Cho, and Josué Caceres. The poets will be previewing work from their forthcoming collections.
*A common ritual in Spain and Latin America, the tertulia is a salon or gathering typically held in someone's home where attendees hold roundtable conversations on art, politics, science, philosophy, and current events, as well as participate in impromptu literary, musical, and dramatic performances. Tertulias serve as informal academy and social arena, a singular space where one can go to learn, to celebrate, and to organize community action
Check out the featured titles on our online Bookshop!
Live transcription available.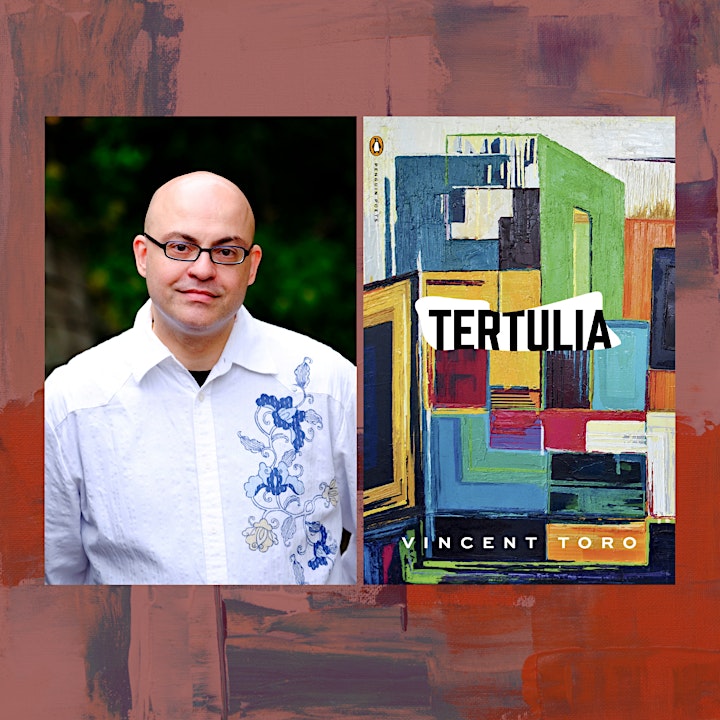 Vincent Toro is a Boricua poet, playwright, and professor. He is the author of two poetry collections: Tertulia (Penguin Random House, 2020) and Stereo.Island.Mosaic. (Ahsahta, 2016), which won the Poetry Society of America's Norma Farber First Book Award. Vincent is a recipient of the Caribbean Writer's Cecile De Jongh Poetry Prize, the Spanish Repertory Theater's Nuestras Voces Playwriting Award, a Poet's House Emerging Poets Fellowship, a New York Council for the Arts Fellowship in Poetry, and a New Jersey State Council for the Arts Writer's Fellowship. His poetry and prose has been published in dozens of magazines and journals and has been anthologized in Saul Williams' CHORUS, Puerto Rico En Mi Corazon, Best American Experimental Writing 2015, Misrepresented People, and The Breakbeat Poets Vol. 4: LatiNEXT. He is a Professor of Creative Writing at Rider University, is a Dodge Foundation Poet, and is a contributing editor for Kweli Literary Journal.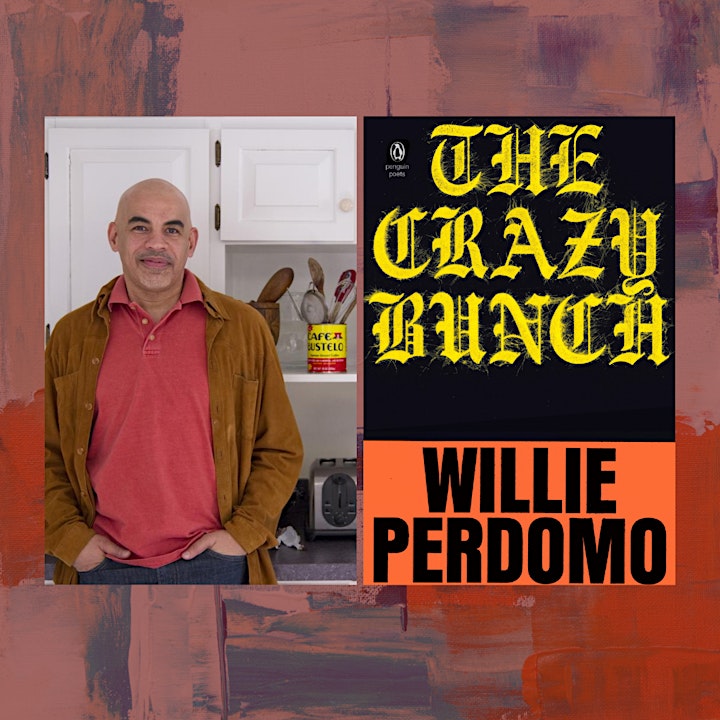 Willie Perdomo is the author of Smoking Lovely: The Remix, The Crazy Bunch, The Essential Hits of Shorty Bon Bon, and Where a Nickel Costs of Dime. Winner of the Foundation for Contemporary Arts Cy Twombly Award for Poetry, the New York City Book Award, and a PEN Open Book Award, Perdomo was also a finalist for the National Book Critics Circle Award, and the Poetry Society of America Norma Farber First Book Award. He is co-editor of the anthology, Latínext, and his work has appeared in The New York Times Magazine, Washington Post, African Voices, and Best American Poetry 2019. He teaches at Phillips Exeter Academy and was recently appointed State Poet of New York, 2021-2023.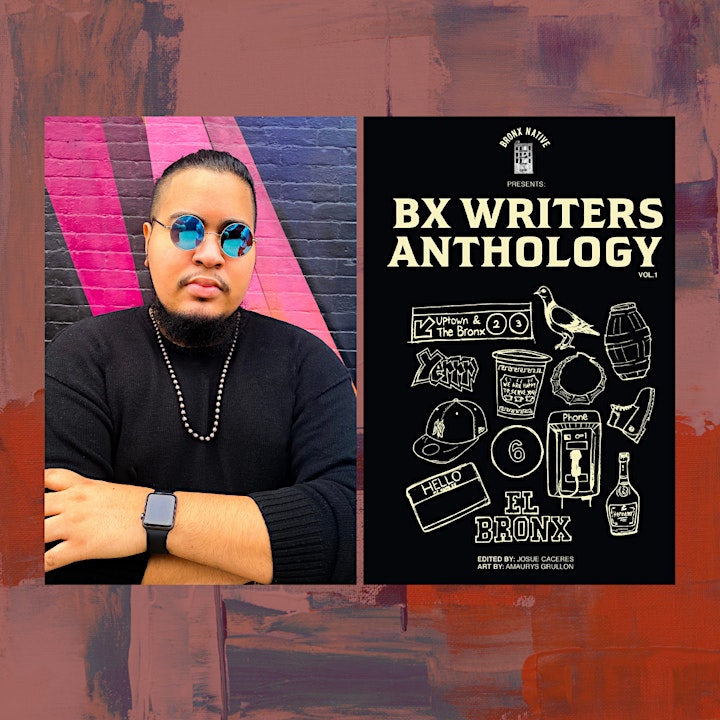 Josué Caceres is a poet and creative born and raised in the South Bronx. He developed an appreciation of writing and poetry at a young age while exploring themes around relationships, identity, and masculinity. Through his poetry, he sheds light on his particular experiences growing up in the Bronx. He is the author of Out of Place, Bronx Stories & Heartbreak, and I Am Not My Home. He is also the editor of the BX Writers Anthology and founder of BX Writers: a platform that highlights and showcases writers and creatives all around NYC.
BX Writers is a platform that highlights and showcases writers, poets, and creatives from The Bronx and its sister boroughs. They believe that representation is important and that those in their community have a story to tell. Since 2018 they have hosted open mics, poetry events, book clubs/signings, and workshops. In 2019, they published the BX Writers Anthology - a book compiled of writers from The Bronx and across NYC. In 2020, they published Year Gone Hazy - a collaborative project with The Bronx Brewery that includes a book of send-offs to 2020. They are currently working on Volume 2 of the BX Writers Anthology and a Bronx play.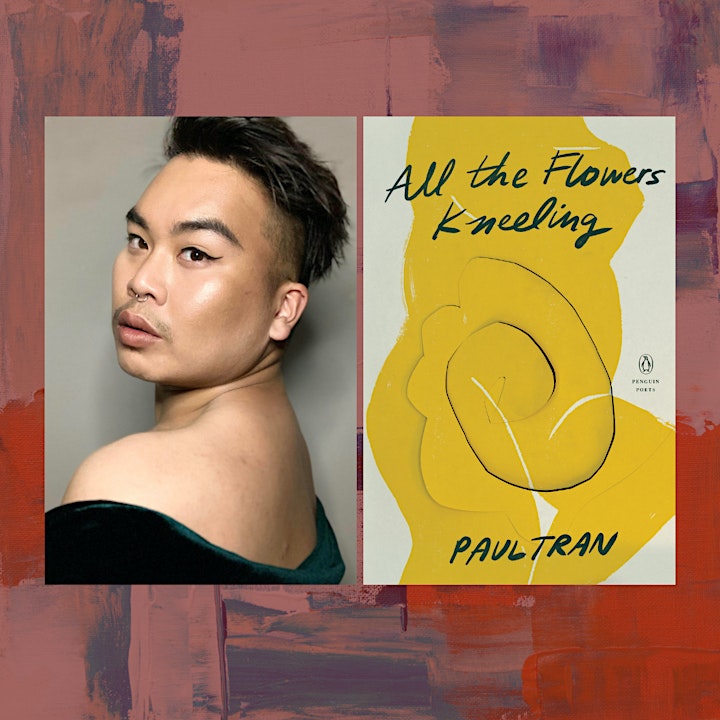 Paul Tran received their BA in history from Brown University and MFA in poetry from Washington University in St. Louis, where they were the chancellor's graduate fellow and senior poetry fellow. They have been awarded a 2021 Fellowship in Literature from the National Endowment for the Arts, the Ruth Lilly and Dorothy Sargent Rosenberg Fellowship from the Poetry Foundation and the Discovery/Boston Review Poetry Prize. Currently a Wallace Stegner fellow at Stanford University, Paul's work appears in The New Yorker, Poetry, and elsewhere.
Zeina Hashem Beck is a Lebanese poet and the author of two previous full-length collections of poetry: Louder than Hearts (Bauhan Publishing, 2017) and To Live in Autumn (The Backwaters Press, 2014), as well as two chapbooks: 3arabi Song (Rattle, 2016) and There Was and How Much There Was (smith|doorstop, 2016). Educated in Arabic, English, and French, Zeina has a BA and an MA in English Literature from the American University of Beirut. Her poem "Maqam" won  Poetry's 2017 Frederick Bock Prize, and her work appeared in The New York Times, Ploughshares, Poetry, and elsewhere. Zeina is the co-creator and co-host, with poet Farah Chamma, of Maqsouda, a podcast about Arabic poetry produced by Sowt. After a lifetime in Lebanon and a decade in Dubai, Zeina recently moved to California with her husband and two daughters.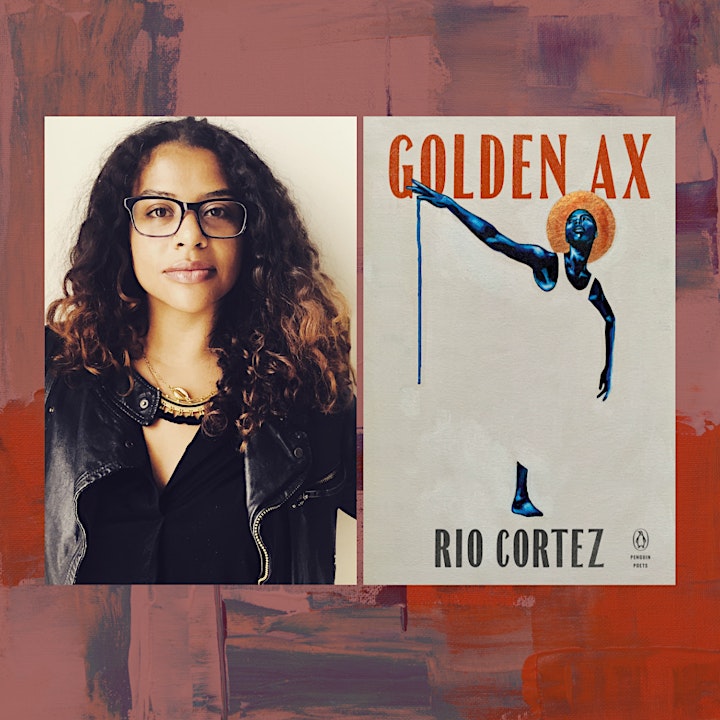 Born and raised in Salt Lake City, Utah, Rio Cortez is the New York Times  bestselling author of The ABCs of Black History (Workman, 2020) and I Have Learned to Define a Field As a Space Between Mountains, winner of the 2015 Toi Dericotte and Cornelius Eady Chapbook Prize. Her honors include a Poets & Writers  Amy Award, as well as fellowships from Cave Canem, Canto Mundo, The Jerome Foundation, and Poet's House. Rio holds an MFA in Creative Writing from New York University.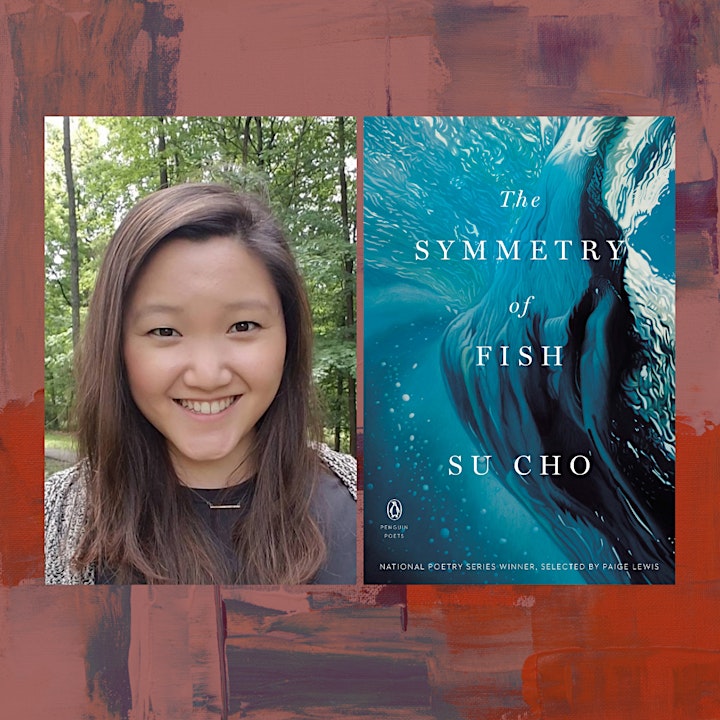 Su Cho is a poet and essayist born in South Korea and raised in Indiana. She has an MFA in Poetry from Indiana University and a PhD from University of Wisconsin-Milwaukee. She has served as the editor-in-chief of Indiana Review, Cream City Review  and has served as guest editor for Poetry magazine. Her work has been featured in  Poetry, New England Review, Gulf Coast, and  Orion; the 2021 Best American Poetry  and  Best New Poets  anthologies; and elsewhere. A finalist for the 2020 Ruth Lilly and Dorothy Sargent Poetry Fellowship, recipient of a National Society of Arts and Letters Award, and a two-time Pushcart Prize nominee, she is currently a visiting assistant professor at Franklin & Marshall College.