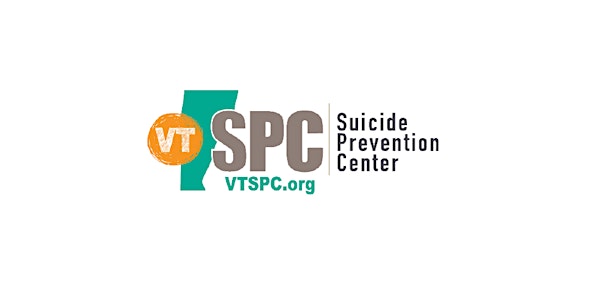 Virtual Vermont Suicide Prevention Coalition Meeting
Virtual Meeting
About this event
Vermont Suicide Prevention Coalition Meeting:
This meeting will be held via a virtual format
December 8, 2022
8:30 am - 12:00 pm
We will have updates on suicide prevention work across the state from our partners at DMH and VDH to include a review of last quarter's state suicide data.
Please don't forget to visit our Vermont Suicide Prevention Symposium website that was held on September 29, 2022 for updates and recorded workshop presentation.
The agenda outline is as follows:
8:30-9:00 am - Networking
9:00-9:20 am - Opening, Agenda, Warmer
9:20-10:00 am - Vermont Department of Health (VDH) and the Department of Mental Health (DMH) Updates
10:00-10:30 am - Lethal Means Session
10:30-10:40 am - Break
10:40-11:10 am - Alternatives to Suicide Session
11:10-11:25 am - Legislative Session
11:30-11:45 am - Vermont Suicide Prevention Platform Update
11:45 am -12:00 pm - Announcements, Upcoming Trainings, Closing
Please register to receive a link to the virtual meeting via email before the meeting.