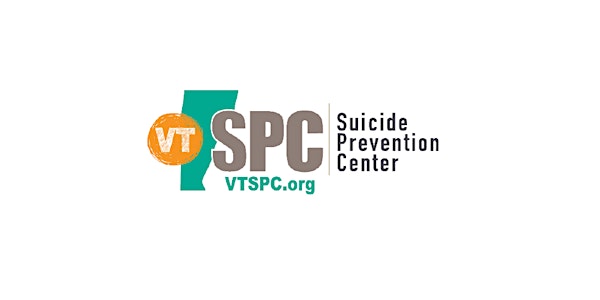 Virtual Vermont Suicide Prevention Coalition Meeting
Virtual Meeting
About this event
 Vermont Suicide Prevention Coalition Meeting:
This meeting will be held via a virtual format
September 8, 2022
8:30 am - 12:00 pm
We will have updates on suicide prevention work across the state from our partners at DMH and VDH to include a review of last quarter's state suicide data.
Tom Delaney, longtime collaborator and Associate Professor at UVM Larner College of Medicine, will present findings from the spring's AAS National Conference.
V!brant Emotional Health will offer a presentation on the progress and hard work that Vermont has undertaken to prepare for and roll out the new 988 Lifeline number.
Finally, CHL will facilitate a discussion and breakout room exercises to prepare Coalition members for advocacy in the upcoming legislative session.
Please don't forget: CHL has our upcoming Vermont Suicide Prevention Symposium on September 29, 2022.
The agenda outline is as follows:
8:30-9:00 am - Networking
9:00-9:20 am - Opening, Agenda, Warmer
9:20-10:00 am - Vermont Department of Health (VDH) and the Department of Mental Health (DMH) Updates
10:00-10:20 am - AAS Workshop Presentation - Tom Delaney, Associate Professor, University of Vermont Larner College of Medicine
10:20-10:30 am - Break
10:30-11:15 am - 988 Project - Vibrant Emotional Health
11:15-11:45 am - Legislative Strategy Discussion and Exercise - CHL and Coalition Members
11:45 am -12:00 pm - Announcements, Upcoming Trainings, Closing
Please register to receive a link to the virtual meeting via email before the meeting.