Event Information
Location
Online
Webinar - Location to be sent with paid registration
Description
You've read the book, now let's ask Debbie questions about it. *

But if you did not read the book, that's ok. Pick Debbie's brain anyways.
"Delta CX:
The Truth About How Valuing Customer Experience Can Transform Your Business"
We were lucky to have Debbie visit the Dallas area in October. Now we've read the book, so let's pick her brain about topics she brings up:
Does Design Thinking not really build empathy?

Everyone seems to be talking about Design Sprints, do they really suck?

How do you go beyond being a workshop facilitator to being seen as the UX expert on the team?

Is UX research really going to save the day?

Everyone is expecting us to work faster and release the MVP, how can we stop this trend?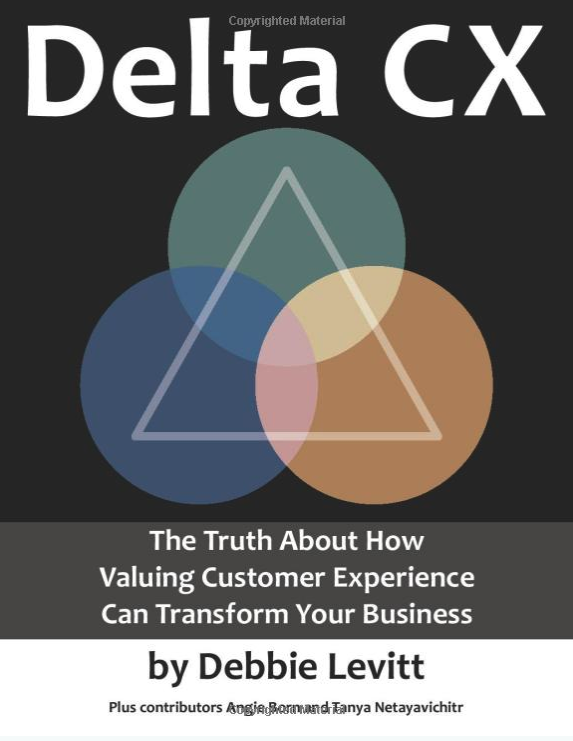 ---
Online webinar with Debbie Levitt, moderated by Jen Blatz, UX Researcher and Strategy co-founder.
This is a remote event open to UX Research and Strategy members as well as anyone ready to talk about "Delta CX." Only those who have a paid RSVP will have live access to Debbie as well as the recording of the Book Club chat afterwards.
It's OK if you did not read the whole book, bring your questions for Debbie anyways and join the discussion.
11:00 to noon: Open forum to ask Debbie about topics discussed in her book "Delta CX"
---
Host and Speaker
Debbie Levitt, CEO of Ptype UX & Product Design Agency, has been a UX strategist, designer, and trainer since the 1990s. As a "serial contractor" who lived in the Bay Area for most of this decade, Debbie has influenced interfaces at Sony, Wells Fargo, Constant Contact, Macys.com, Oracle, and a variety of Silicon Valley startups. Clients have given her the nickname, "Mary Poppins," because she flies in, improves everything she can, sings a few songs, and flies away to her next adventure.
Debbie is a speaker and trainer who has presented at conferences including eBay's Developer Conference, PayPal's Developer Conference, UXPA, and WeAreDevelopers. She is an O'Reilly published author and one of few instructors on the planet recommended by Axure. Her newest training program is DevOps ICU, which teaches non-UX roles how to measurably improve DevOps results by correctly integrating UX practitioners and processes.
Outside of UX work, and sometimes during UX work, Debbie enjoys singing symphonic prog goth metal, opera, and New Wave. She's now a Digital Nomad splitting her time between the USA and rural Italy.
Debbie Levitt's profile on LinkedIn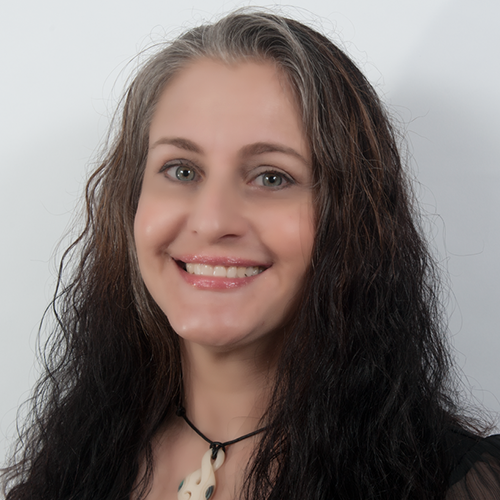 ---
Your Host: UX Research and Strategy
"UX Research and Strategy" is a group devoted to teaching and exploring topics related to User Experience Research and Strategy. Started by three very talented ladies, Jen Blatz, Lorie Whitaker and Lauren Singer, who saw the need to address the gap in these topics in the local UX community. The hope for this group is to enrich and complement the UX Design community through knowledge sharing and partnership.
Whether you are a researcher, designer, product owner, strategist, content creator, project manager, developer, technologist, marketer, customer experience pro or any other discipline, please join us. All are welcome.
Connect with UX Research and Strategy on LinkedIn
Connect with UX Research and Strategy on Instagram
Connect with UX Research and Strategy on Facebook
Follow UX Research and Strategy on Twitter
UX Research and Strategy Events on Eventbrite
UX Research and Strategy website with future event details and previous event highlights
We are looking forward to hearing from everyone. Bring your questions for Debbie!
By attending our events, you are granting us permission to potentially use a photograph including you, on our social media channels and website. Don't worry, we will try our best to make you look good. Thank you.
We are unable to refund tickets for this event. If you cannot attend live, you will receive a private link to the video recording.
Date and Time
Location
Online
Webinar - Location to be sent with paid registration
Refund Policy