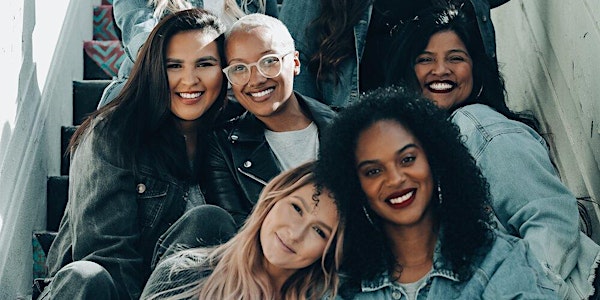 VIRTUAL- Una Tarde al Mes para Nosotras! Grupo de Apoyo de Mujeres
Una oportunidad de encontrar "corazon y valor" durante estos tiempos dificiles!
About this event
Una Tarde Al Mes
....para nosotras
La pandemia está profundizando las desigualdades que ya existían y poniendo en evidencia las vulnerabilidades de los sistemas . Verdant esta creando un espacio seguro para que las participantes compartan sus experiencias y obtengan apoyo durante este tiempo tan dificil
UNA TARDE AL MES PARA NOSOTRAS
Este grupo está dirigido a todas aquellas mujeres que buscan un espacio de reencuentro y crecimiento personal.
Un lugar para conocerse, respetarse, descubrirse y avanzar.
Un espacio en la que cada una a su ritmo sin presiones ni obligaciones podrá compartir desde la comodidad de la libertad.
Solas llegamos mas rapido... juntas llegamos mas lejos
Primera reunion:
Miercoles 20 de Enero y despues cada TERCER MIERCOLES del mes.
Fechas para el 2022
Enero 20
Febrero 16
Marzo 16
Abril 20
Mayo 18
Junio 15
July 20
Agosto 17
Septiembre 21
Octubre 19
Noviembre 16
Diciembre 14
Hora:  6:30-8:00pm
Location:  Via Zoom
Costo: Gratis, en espanol
Where can I contact the organizer with any questions?
Email:  sandra.huber@verdanthealth.org  or  call  425-582-8600