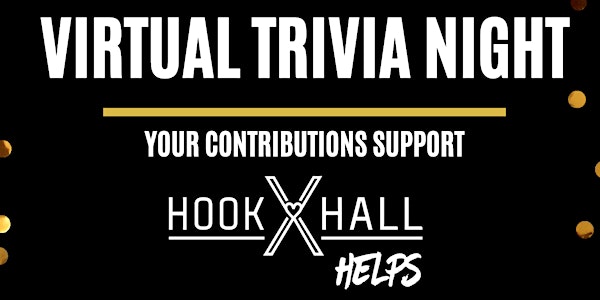 Virtual Trivia Night- Back to the Basics: Fun, Prizes & Helping Our Friends
We're Back for a Special Trivia Night!
About this event
We're back for a little holiday fun with all of our best friends - YOU! Along with some amazing trivia and prizes, we'll be supporting a new partner next week: Hook Hall Helps! This is a charitable group (directly associated with Hook Hall) that is working every which way they can to help people in the hospitality industry work through these tough times. Not only do they supply meals, but they also come up with creative ways to help individuals build skills for inside and outside the service industry.
There will be six rounds of questions. Prizes will be given to the winners, some losers, and best team names.
Learn More About Hook Hall Helps
Support Our Friends!
If you'd like to donate to our fund for our restaurant partner, please do so via Venmo (https://venmo.com/JasonMartinGroup) or PayPal (paypal.me/jasonmartingroup).