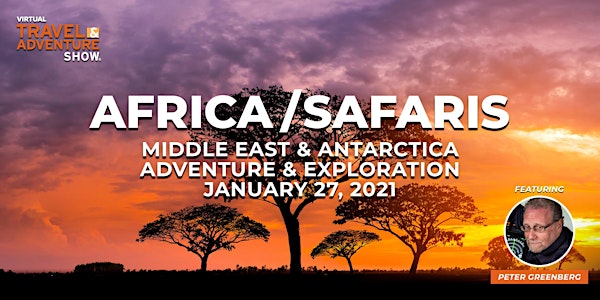 Virtual Travel & Adventure Show: Africa
Find, Plan and Book Your Next Vacation – VIRTUALLY!
About this event
CBS News Editor Peter Greenberg To Headline Africa/Safari & Adventure Travel Focused VTAS!
It's OK to start planning your Post-Pandemic Vacation
Find and plan your next vacation at the Virtual Travel & Adventure Show!
From the producers of the Travel & Adventure Show Series, America's ONLY Series of Travel Trade Shows, comes a one-of-a-kind virtual platform designed to help you refill your bucket list.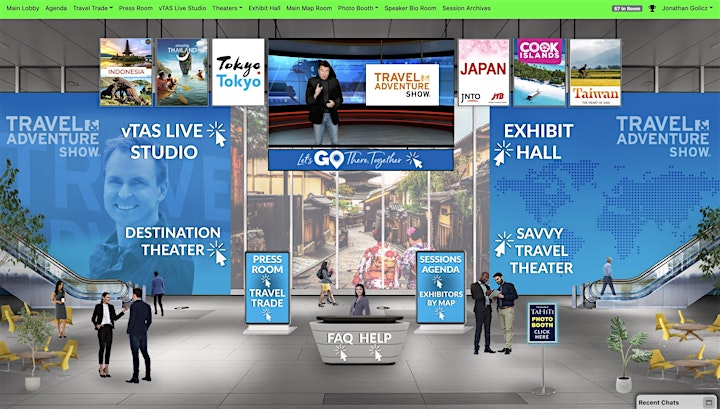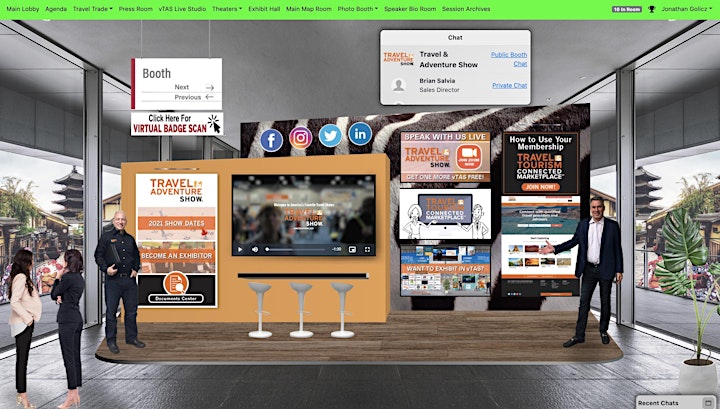 You'll have the ability to speak one-on-one with destination experts representing the top destinations, tour operators and travel providers from around the world right from your own home or office.
You'll also meet travel representatives from the top safari and exploration tour operators from around the globe, destinations in Africa and so much more.
Each virtual booth that you visit will be staffed by experts who are on-hand to speak directly with you via an online chat function, or dedicated Zoom Rooms where you can speak to a representative face-to-face.
Meet Travel Legend, Peter Greenberg!
This isn't just about speaking directly with the experts. You'll also hear travel-specific content from the top experts in the travel industry. With over a dozen informative on-demand seminars - there is plenty to explore and learn about traveling the world.
But there's more! Our LIVE Keynote presenters will inform and inspire you.
Learn how to win the travel game in 2021 from the Emmy Award Winning Investigative Travel Reporter himself, Peter Greenberg.
Click here for the full agenda.
The best part? Peter will be answering your questions LIVE in the VTAS Studio with the event Host, The Booze Traveler - Jack Maxwell.
Make the first stop on your next trip the Virtual Travel & Adventure Show, focusing on Africa/Safaris, Antarctica and Exploration + Adventure travel, on Wednesday, January 27th.
This event begins at 5pm Eastern Standard Time and ends at 10pm Eastern Standard Time, meaning you'll have plenty of time to explore the show, view on-demand content and get your questions answered LIVE in the VTAS Live Studio.