Virtual Tour: Rosehill and Graceland Cemetery - Expanded Edition
A virtual trip to some of the incredible stories that are off the walking tour routes - great as a standalone or companion to our tours!
About this event
Graceland and Rosehill are two of Chicago's most historic cemeteries - full of incredible artwork and and even more incredible stories. While Mysterious Chicago runs regular walking tours at both, they're so spacious that we can't fit all of the best stories on any one tour! Join us virtually - where georgraphy and long walks aren't a problem - for some stories from far-flung corners of the cemeteries that are seldom included on our in-person events!
Tour guide Adam Selzer of Mysterious Chicago is the author of more than twenty books, including HH HOLMES: THE TRUE HISTORY OF THE WHITE CITY DEVIL, THE SMART ALECK'S GUIDE TO AMERICAN HISTORY, and an upcoming book on Graceland Cemetery. His tours are the result of deep research into diaries, letters, newspapers archives, and legal records, all woven together to make the stories endlessly fascinating, and often hilarious. These people weren't always dead, and their lives were more than just a catalog of what they owned and who they gave birth to. Most all of them sang songs, told jokes, pulled pranks, got diarrhea, fell in love, fell out of love, pursued hobbies, and got diarrhea again. Not necessarily in that order.
Like all virtual Mysterious Chicago tours, it's free to watch, with donations suggested via eventbrite, venmo (adamchicago), patreon (adamchicago) or paypal (adam@mysteriouschicago.com) . Join the Mysterious Chicago patreon ( patreon.com/adamchicago ) for a lot more cool stuff!
HOW TO WATCH - it's easy!
- The event will be broadcast live via Facebook Live on the Mysterious Chicago facebook page. ( http://www.facebook.com/mysteriouschicago ). You can also catch it at twitch.tv/adamchicago and youtube.com/adamselzer . The liveliet conversation will be on the facebook.
- ALL YOU HAVE TO DO is be on that page after the broadcast starts (we usually start shortly before the scheduled start time and give people a few minutes to join in). If you don't see it right away, try refreshing or reloading.
- If you "like" the Mysterious Chicago page you can set it to notify you when the page starts broadcasting! And if you want practice, or to make sure it works on your system, we broadcast "mini tours" nearly every day at 10am central.
- The event is free to watch. Donations are suggested either via eventbrite (see ticket link), venmo (adamchicago), paypal (adam@mysteriouschicago.com) or joining patreon.com/adamchicago. You will not need a ticket or code to login.
- If you miss it, never fear - it'll be on the "videos" section of the facebook page for some time after the live broadcast.
*
More than 99% of viewers have no trouble tuning in, but, hey, this is the internet. Sometimes things seem to get wonky. Here are some troubleshooting tips if you're new to Facebook Live:
- There is no special code or special link or login info. Just be on the main Mysterious Chicago Facebook page. (not the page for one of the photos or old posts, just regular old facebook.com/mysteriouschicago )
- If you are on the site and don't see "Happening Now" or "Mysterious Chicago is Live" (as in the pic below), try refreshing and scrolling down a bit.
- And make sure you're not mistaking the time zone! All times are central.
- Beware of spam and scam sites!
- Note that clicking "follow" on the eventbrite page only means that you're now following this company on eventbrite, and will get notices about new event postings. The button doesn't do anything particular to the event. You don't have to push it. It won't feel bad.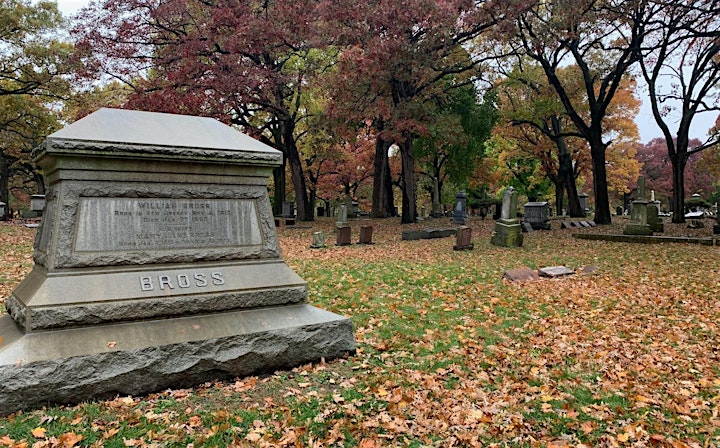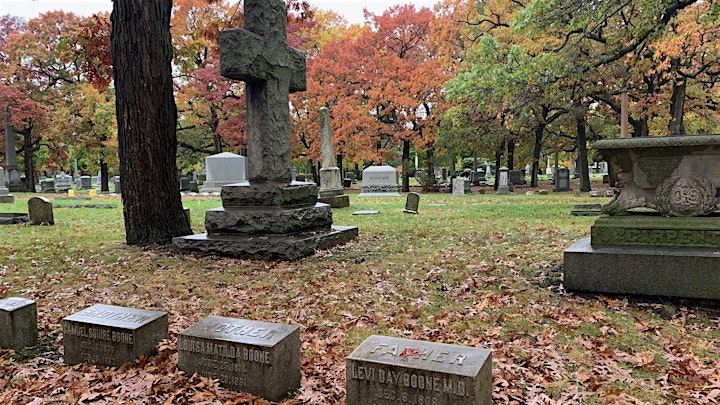 Organizer of Virtual Tour: Rosehill and Graceland Cemetery - Expanded Edition