Virtual Teen Support after a Suicide Loss -- Tuesdays in December - Online
For youth aged 13-17 who've been affected by suicide loss and need additional support and a safe space to process.
About this event
Virtual Teen Support after a suicide loss
Who is this for? Youth aged 13-17. Since Grassroots is a Howard County based organization, registration will be prioritized to Howard County residents/students first.
When will the group meet? Every Tuesday in December (1st, 8th, 15th & 22nd) from 7:00PM-8:00PM. Use this one registration page for all sessions.
How will this group be hosted? We will meet via a secure ZOOM room that will be provided to families after an initial intake.
Tell me more about this group: This is a closed non-clinical based support group that will meet 4 times during the month of December. Registration and a family intake must be completed to attend the group. The group is intended for youth who have been impacted by a suicide loss whether it a family member, friends or someone they were exposed to within the community.
Cost: FREE
*Registration does not guarantee a spot in the group. Amanda will set up a family intake to ensure the youth is ready for a group environment.
*If there is a continued need for this group there will be more sessions available in 2021
Questions/Concerns: Please email Amanda Ganoe at amanda@grassrootscrisis.org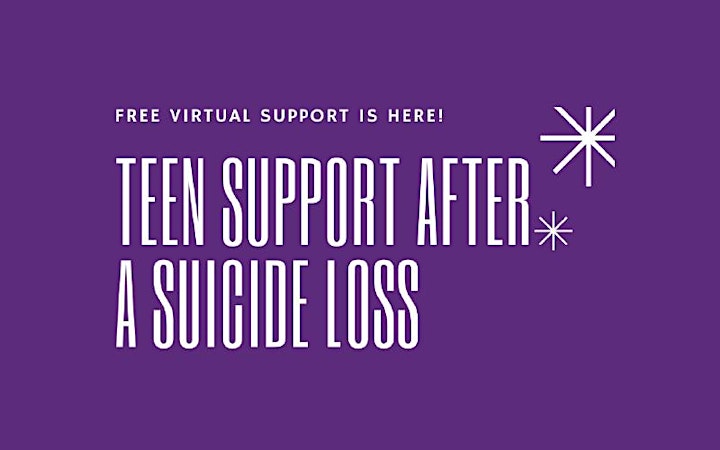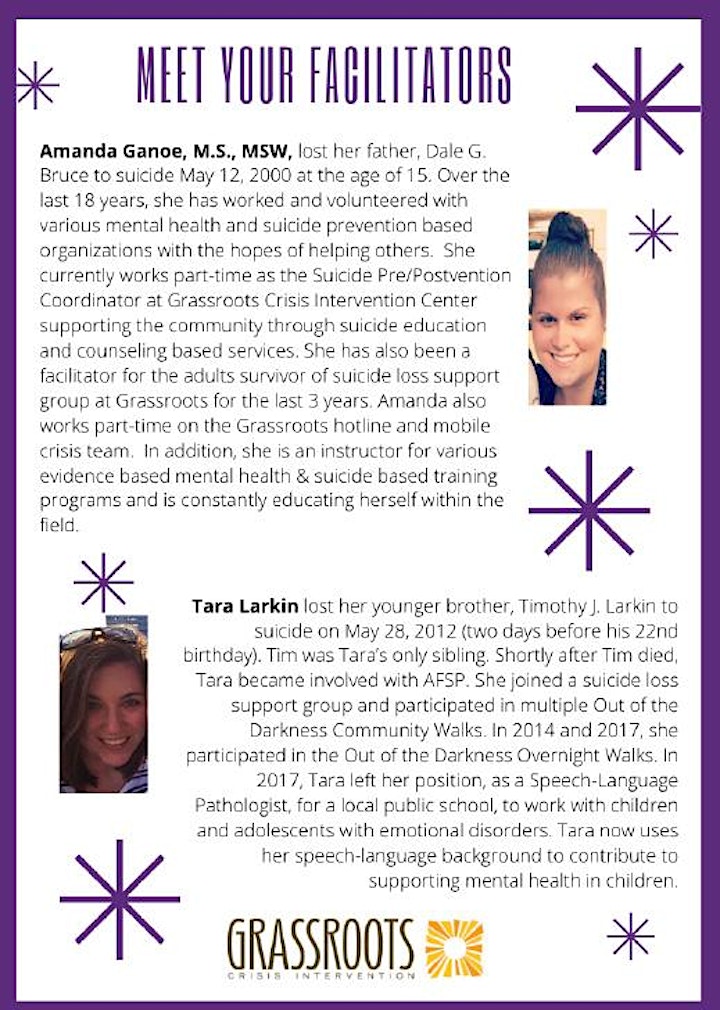 Organizer of Virtual Teen Support after a Suicide Loss -- Tuesdays in December - Online
Grassroots is a multi-service crisis intervention center providing 24-hour crisis intervention services, emergency and transitional shelter, and community education. To learn more about Grassroots, visit www.grassrootscrisis.org.
If you are in crisis, call the 24-Hour Crisis Hotline 410.531.6677.