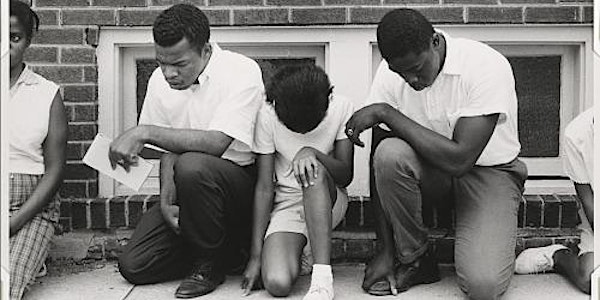 Virtual Teacher Workshop | Inspiring Student Writing about Current Events
Virtual Teacher Workshop | Portraits Inspiring Student Writing about Current Events
About this event
Teachers, please join the National Portrait Gallery and DC-based writer Willona Sloan for a two-part professional development workshop inspired by our popular writing workshop series, Strike a Prose.
In this series, you will practice using historical and contemporary works of portraiture to teach your students how to analyze current events, discuss complex topics, and explore their feelings about the world around them through creative writing.
Session I - Strike a Prose for Teachers
Wednesday, September 16, 2020
3:30 -- 5:00pm EST
Learn teaching strategies while generating new writing of your own in this creative writing workshop. We will use portraits of social justice activists from the Portrait Gallery's collection as the inspiration for creative writing that explores current political issues, including the ongoing protests for police reform and racial equity. The workshop will include guided nonfiction and poetry writing exercises.
Session II – Portraits, Pens & Protests
Wednesday, September 23, 2020
3:30 -- 5:00pm EST
In this workshop, we will share strategies for using portraits to inspire creative writing about current political events. The workshop will include interactive discussion and mini-writing exercises, designed to help you implement these strategies in your classroom. The workshop will build on Session I but may also be taken as an independent workshop.
These virtual workshops are intended for classroom teachers. Please sign up for each session individually in the series. If you can't attend both, don't worry. Although Session II builds on Session I, you can also participate in one or the other. We hope you will join us! The Zoom link will be sent out to all registered participants 24-48 hours ahead of time. The email will come from Eventbrite. Should you have questions about these workshops, please email Briana Zavadil White at whitebz@si.edu.
Image Credit: John R. Lewis by Danny Lyon, 1962. National Portrait Gallery, Smithsonian Institution; Gift of the artist and the Jan Kesner Gallery, Los Angeles.