Description
Summer is almost over. Ready to try something new? How about getting a taste of how you might use design thinking to innovate your HR and talent programs?

At this point, your company has probably started to set its business goals for 2020 and you are thinking through how you might align your talent strategy. But how do you get started with execution right out of the gate to make an immediate impact? That's where the iterative power of design thinking comes in...

Wait, what is design thinking?
Design thinking is a set of human-centered methods and mindsets used for complex problem solving. It can be applied to service design and experience design (aka the employee experience).
"Organizations have been using design thinking for product design for a long time. Why haven't we discovered this sooner for crafting an impactful talent experience?" — Kelley Steven-Waiss, CHRO at HERE Technologies
My mission is to get this knowledge into your hands so you can become design thinking superheroes inside your organizations!
Join me for a virtual workshop experience unlike any you've had before.

Your Design Thinking Coach
My name is Nicole Dessain. My creative superpower is "connecting the dots". You might have seen me before - inspiring Chicago's HR community through DisruptHR Chicago, as host of the "Talent Tales" show, as an adjunct faculty member of Northwestern's Master's in Learning & Organizational Change program, or as the hr.hackathon alliance designer.
My biggest passion as Chief Employee Experience Designer of talent.imperative inc has been to bring design thinking to the world of talent and to turn HR and talent leaders into design thinking superheroes.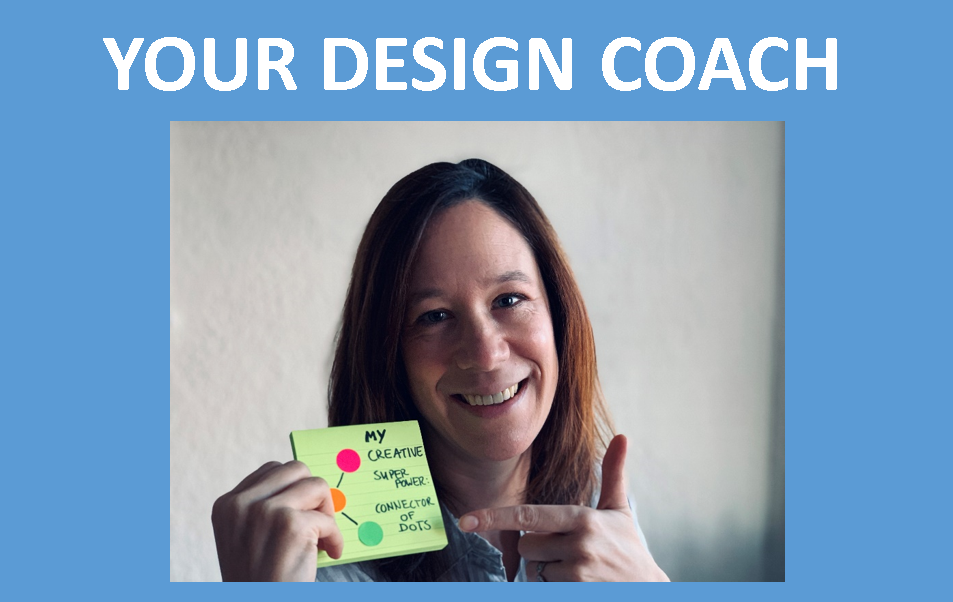 Ready, Set, ...

In order to get the most out of the virtual tasting session you want to have a working knowledge of the concept of design thinking and how it might be applied to talent. That's why I highly recommend you take my 45 minute "snackable" video online course "Design Thinking 101 for Talent Leaders" in preparation for the workshop.
Go!

This is what you can expect from the virtual tasting session:
Learn why, when, and how to use design thinking

Understand the basics of ethnographic research

Participate in an interactive exploration of ideation

Explore how prototyping gets applied in the field of Human Resources

Ask questions, and get real-life tips and tricks on how to get started
I am looking forward to welcoming you all to an interactive, virtual experience!


Nicole





More Questions?
Check out the FAQs below or email me at nicole@talentimperative.com.
Frequently Asked Questions (FAQs)
Q: What do I need to bring to the virtual session?
A: Most importantly, bring an open mind and embrace active participation during the virtual session. Feel free to also bring any notes or questions you took as you completed the online course prep work.

Q: What will the virtual session be like?
A: We use Zoom for our virtual sessions. We will send Zoom log in information through Eventbrite 1hr prior to the event. We encourage all participants to join with their video enabled. The session will not be your usual review of slides. We will explore key concepts through discussion and interaction.
Q: Can I submit my questions in advance (e.g. if I want them to be treated anonymously)?

A: Absolutely! Feel free to send your questions to nicole@talentimperative.com.
Q: When I click on the link to take the online course I can only seem to watch the preview. Help!
A: We are hosting this course through the Skillshare learning platform. Skillshare asks you to register to take this course. But don't worry, it won't break the bank! Skillshare usually runs specials which you will be alerted of as you register (right now, it's 2 months of free access to the platform). You can cancel your subscription at any time (think of it as Netflix for learning).
Q: I really can't spare 45 minutes to complete the pre-work. Any suggestions?
A: We truly recommend you make the time. But if you really can't, here is a 5 minute video that will provide you with the gist of the design thinking method (alert: this version is slightly humorous and Game of Thrones inspired).