VIRTUAL SUMMIT: SUPERCHARGE YOUR GROWTH IN 2019 & BEYOND

Tuesday, August 20, 2019 at 8:00 AM

-

Thursday, August 22, 2019 at 10:00 PM (EDT)
Event Details
VIRTUAL SUMMIT: SUPERCHARGE YOUR 
GROWTH IN 2019 & BEYOND
Welcome to the world's premier live growth marketing virtual event. 
This is your opportunity to learn bottom-line-driving growth strategies and tactics– right from the comfort of your favorite desktop or mobile device for FREE!
PICKUP YOUR FREE TICKET NOW!
Limited tickets available!
Brought to you by:

30+ Expert Sessions From the World's Fastest-Growing Companies
The Virtual Summit will cover the most important growth disciplines today – product marketing and product-led growth; performance marketing; brand marketing as well as channels and growth levers that work well for B2B, eCommerce, Mobile Apps, Marketplaces, SaaS, Chatbots, AI & more! This summit is packed with live keynotes, never before heard expert panels, and hands-on workshops. 
You'll learn: 
B2All Growth: It Is No Longer About B2B or B2C

Subscription Growth: Adding a Subscription Revenue Stream to a Marketplace

18 Chatbot Marketing Tactics That Drive Sales in ANY Industry

How to Personalize Content Experiences at Scale to Fuel Your Demand Generation Engine

Product Led Growth: The Future of SaaS

Driving Growth in B2B Enterprise

The New Era of V-Commerce: What Marketers Need to Know About the Voice Assistant Revolution

Blurred Lines: Combining Brand and Demand to Drive Rapid Growth

How to Integrate Your Martech Stack & Marketing Tools

6 Trends Changing Customer Retention in 2019

How to Build a Culture of Experimentation on Your Marketing Team

The Lightning-Fast Path to Building Massively Valuable Companies
FEATURED KEYNOTE SPEAKER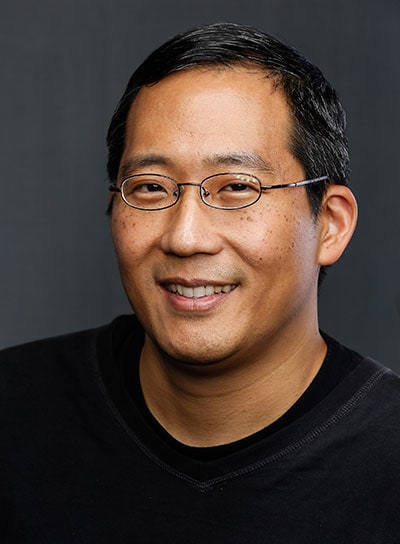 CHRIS YEH
Author, Investor, Speaker, Mentor
Chris Yeh is the co-author, along with Reid Hoffman, of Blitzscaling, the book that explains how to build world-changing companies like Amazon, Alibaba, and Airbnb in record time.
A writer, investor, and entrepreneur, Chris has had a ringside seat in the world of startups and scaleups since 1995. His books help founders, venture capitalists, corporate leaders, policymakers, and everyday people better understand how the internet has changed the way we work together to build amazing organizations. 
Hundreds of companies, from garage-dwelling startups to Fortune 50 titans have tapped his knowledge and insights to accelerate and transform their businesses.
PICKUP YOUR FREE TICKET NOW!
Limited tickets available!
TOPICS:
Growth Keynotes & Case Studies
Learn the latest growth marketing strategies and tactics from the thought leaders driving growth at the world's largest and fastest-growing companies.
B2B & Enterprise Growth
Discover the B2B growth marketing best practices that B2B leaders rely on to drive record-breaking, bottom-line-revolutionizing, IPO-minting growth – year after year. 
Product-Led Growth & Lifecycle Marketing
Learn the latest, highest ROI-driving B2C growth marketing strategies and tactics that are currently working growth miracles at Fortune 500s and high-growth startup.
Ecommerce 
Uncover the best-kept secrets to e-commerce success, directly from some of the brightest minds in the industry – so you can secure more sales than you ever thought possible.
Mobile Apps
Explore the brave new frontier of mobile apps in this hard-hitting, best-practices-packed, growth-needle-pushing track – so you can transform your mobile app strategy into a mobile app success.
Marketplaces Growth
Develop the ability to grow both sides of the market – supply, and demand – so you can capitalize on the spectacular growth success of Uber, Lyft, Airbnb, and DoorDash.
PICKUP YOUR FREE TICKET NOW!
Limited tickets available!
Fir

st Round of Speakers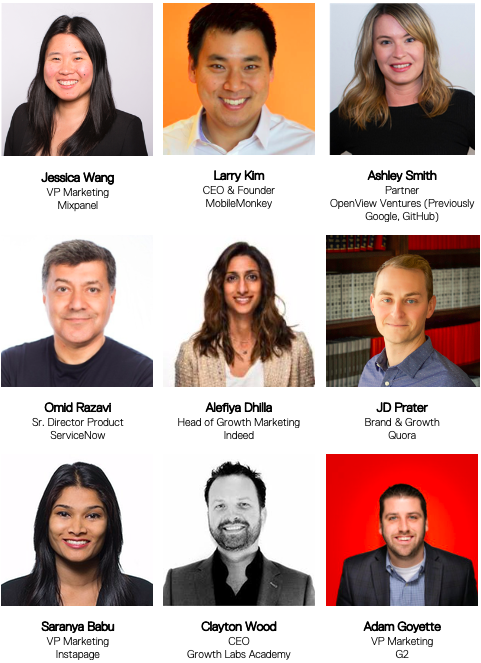 When & Where

Toronto

Toronto, ON
Canada

Tuesday, August 20, 2019 at 8:00 AM

-

Thursday, August 22, 2019 at 10:00 PM (EDT)
Add to my calendar