Event Information
Refund policy
Contact the organizer to request a refund.
Eventbrite's fee is nonrefundable.
Since March 2020, I've been offering various events to the community to combat the stresses & uncertainties in life in a supportive way.
About this event
Join us VIRTUALLY in the comforts of your home for a virtual circle with extra support, spiritual medicine & meditation to process stagnant energy, old stories and stresses as we navigate these ever changing shifts together where travel is NOT required.
Here's what you might experience:
The ability to enter into a safe container
A place where you can comfortably ease into a deep dive of vulnerability and trust effectively.
Meeting others that your normally would not meet in person
Some virtual love, circle, community, extra support,
Receive some spiritual medicine – spirit animals, earth based wisdom, psychic medium, numerology and more.
Receive updated cosmic energy reports that often affect our lives, health, & gadgets
A safe place to gain clarity, seek guidance, and/or allow yourself to process old energies, stories, emotions etc.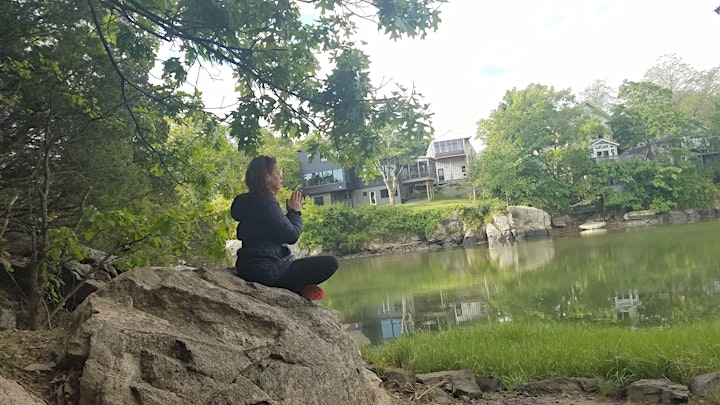 Typical FLOW:
Opening circle check ins
What is happening energetically & spiritual wisdom shared
Reflection
Meditation
Closing circle
Close out with movement, song, etc (not always)
Meditation (varies):
with the Tibetan Singing Bowls,
with drum
walking meditation in nature
or guided meditation.
Replays available for Patreon members.
Help  support our initiative, by becoming a Patreon. Check out our page to learn more about our initiative, projects, and exclusive offerings. Learn how you can gain access to this event for FREE on Patreon.
To join the FB group to join in for other FREE events and MORE, click here.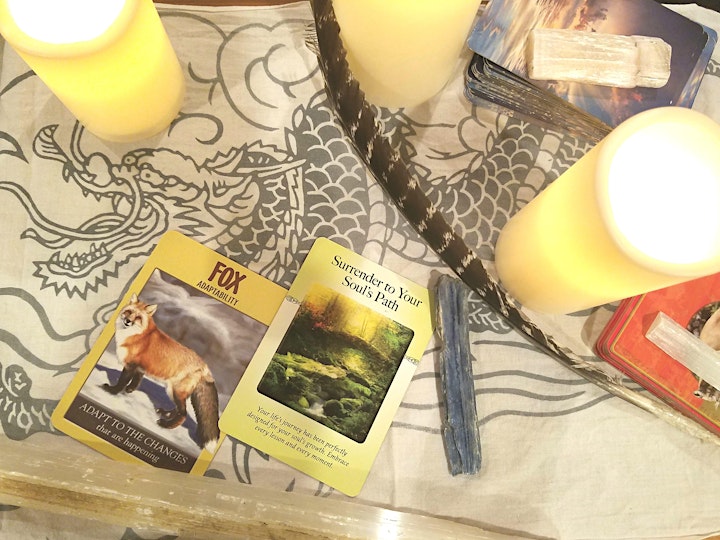 Here is just SOME of what folks have been saying about these events:
"You are a beautiful blessing Laura Joseph …We love you" – Nancy
"Powerful Laura … (heart, prayer hands, heart emoji) beautiful day and meditation. I appreciate your transparency during this time of grief and healing. You are a true teacher." – Annette
"Thank you for your uplifting messages and inspiration. Your dedication and caring shines through" – Pat
"Needed this today. Thank you!" – Joyce
"I truly appreciate everything you have been doing during these difficult times…. This was very relaxing in spite of me sitting in a garage where I'm getting my oil changed (laughing emoji) but it was a great way to spend my time here!" – Monica
"This was gold! You are my sign" – Merry
"Thank you. Beautiful …. Thank you for your time and gifts Laura " – Suzanne
"That was amazing. Great start to the weekend. Feeling release and lighter." – Annette
"Thank you! That was so spot on. I've been doing a ton for others and my health is starting to feel it." – Rhiannon
"Oh Wow!!! You are spot on. Thanks Laura." – Jenna
"I am so glad I joined in today …" – Jocelyn
"I have to say that every time I see you on your lives a feeling of overwhelming comfort comes to me. You're such a strong force in my journey. I love you " – Karen
"Thank you for all you do, sharing yourself with us. It means more than I can say. " – Beth
"It is INCREDIBLE that you are here for us (prayer hands emoji) Thank you (heart emoji)… I appreciate you being here SO much" – Sarah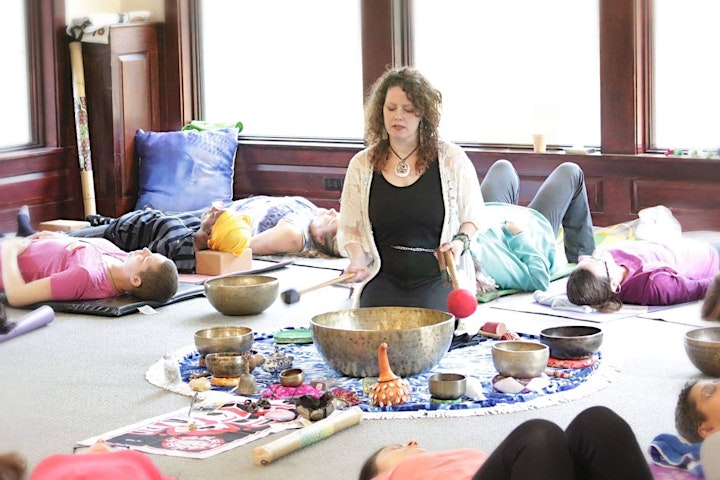 REFUND POLICY:
This event is NON-transferable and NON-refundable
Location
Refund policy
Contact the organizer to request a refund.
Eventbrite's fee is nonrefundable.
Organizer of Virtual Spiritual Growth Circle & Meditation
Laura Joseph, RMA, RMT of Healing With Spirit has a private practice near the ocean on the Weir River in Hingham, MA, where she has been providing spiritually based holistic health enrichment services and classes since 2006. She is a healer, educator, speaker, writer, trauma specialist, health advocate, and all around spiritual badass.
She is an accredited Jikiden Reiki Practitioner/Teacher (Shihan), Reiki Master Teacher in the Western Usui/Tibetan Tradition, artist, writer and spiritual medium with over 15+ cumulative years of experience working in various areas in the health care field
She has also published many articles on the topics of Holistic Health, Spirituality, Reflections from a Spiritual Medium, Healing Trauma Associated with Abuse, and Reiki.
Laura has a background as a college educator, domestic abuse advocate, and an allied health professional with a focus on trauma informed holistic care where she has been a frequent guest speaker throughout New England discussing her experiences healing trauma associated with abuse through spiritually based modalities.
Laura was also born with the gift of mediumship and is a frequent guest throughout New England and Florida. She was also a featured guest on CBS radio and Boston's MIX 104.1 and was one of the featured recipients in the article "Sixteen honorees were selected for innovation, leadership, and community service" by the New England Business Bulletin.
She also frequently travels for her spiritual work throughout New England and the United States as a guest speaker teaching and sharing the gifts of Spirit.
Laura brings her passion, compassion, and wit to assist in bringing out the best in you.
Laura was born as an empath and struggled for most of her life understanding what it meant to be an empath. Experiencing many difficult life lessons resulting and complex PTSD and Trauma, Laura had a feeling there was something wrong with her until she rediscovered her gifts and learned to embrace her sensitivities.
Laura brings her 14yr journey of acceptance into self discovery, self care, and self love while embracing the gifts of BE-ing an empath.