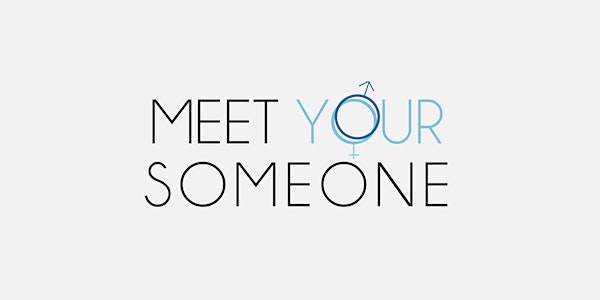 Virtual Speed Dating with Lincoln Park Zoo presented by Meet Your Someone
An email was sent to all participants with event information. If you did not receive it, please check your spam folder. Thanks!
About this event
Check out our other upcoming Speed Dating Events at MeetYourSomeone.com
Is your age group sold out? No worries! Join our waitlist HERE. We will let you know when spots open up!
You will start off with a brief introduction by our host and then go on a series of virtual dates. In between dates our host will share some exciting animal love and mating facts.
After the session concludes, you will let the professionals from Meet Your Someone know if you'd like to exchange contact information with any of your dates. If there's a match we will pass along the contact info and let you take it from there.
There will be three age groups to choose from: 24-36, 30-45 or 50+.
Registrants will receive a unique link to view the event, which will take place via the Zoom live video platform, within two hours of the event. Please be sure you access the link prior to the event to ensure a proper connection.
As a reminder, ticket revenue supports Lincoln Park Zoo's state-of-the-art animal initiatives, worldwide conservation efforts, and local education programs. Thank you for your support.
Frequently Asked Questions
Where is this event taking place? This event will be hosted virtually through Zoom (zoom.us). Confirmed ticket holders will receive a link to their virtual event via their registered email address within two hours of the event. Each distributed link is password protected and specific to you.
What are the age restrictions for this event? This event is for those older than 24 years old. There will be three different age groups to choose from at registration: 24-36 or 30-45, or 50+.
Can I purchase tickets on the day of the virtual event? If tickets remain available, a limited number will be for sale the day of the virtual event. We highly recommend purchasing tickets in advance, though, as there are a limited number of tickets. We can't guarantee tickets will be available the day of the virtual event.
What time should I join the Zoom call? We suggest joining at 6:50pm to ensure that your connection is secure. Please keep in mind, events will take place right on time. Don't be late!
I am a member. How can I apply my membership number? Lincoln Park Zoo members will receive a discount on Virtual Admission tickets. To apply your Lincoln Park Zoo membership code, please enter the first three digits of your membership number. You will need to enter the code before selecting the number of tickets/ticket types (if more than one option is available) in order for the code to be applied. Then select the number of tickets you wish to purchase and proceed to checkout.
How long is the event? Virtual events will last between 40 and 90 minutes, depending on how many people register.
Can tickets be traded, transferred or refunded? Due to the nature of the event, transferring and trading tickets is not allowed. There are no refunds for tickets purchased for special events at the zoo – even virtual events.
How can I participate in the virtual event through Zoom?
Registered guests will receive an email invitation for the virtual event within two hours of the event. We recommend that you have a secure internet connection to ensure a smooth virtual event experience. Click the 'Join Now' link to download or launch the Zoom virtual event. If you see the message 'Waiting for the Host to Start the Meeting,' it means that the zoo has not started the virtual event yet, which gives you time to test your audio.
Guests can access Zoom via PC/Mac/Android/iPhone—however, we strongly encourage you to check the settings in advance before attempting to join the virtual event.
All guests will be muted upon entry and you will not be allowed to unmute or share your screen with others in the group.
The best way to experience the virtual event is through the 'Speaker View' option, which is shown in the top-right-hand side of your Zoom screen.
For more resources regarding zoom, please visit zoom.us/resources.
Do you offer dating events for the LGBTQ community? This particular event is designed for men seeking women and women seeking men. We look forward to hosting more options for virtual dating in the future.
How can I further support Lincoln Park Zoo? These are truly unprecedented times and we appreciate all your support. If you wish to find out more about how you can help, please visit lpzoo.org/support-zoo.
Rules, Regulations & Disclaimers:
All guests must be 21+. If you are not 21 and purchase a ticket, you will not be allowed to participate in the event. Any ticketing issues will be handled by Eventbrite.com. Please contact them directly at https://www.eventbrite.com/contact-us/. Sorry – no refunds or price adjustments. You may not use the Event/Service for any illegal, harmful, prohibited or nefarious purpose; soliciting money from or defraud any other users; bully, "stalk," intimidate, assault, harass, mistreat or defame any person; post any Content that violates or infringes anyone's rights, including rights of publicity, privacy, copyright, trademark or other intellectual property or contract right; use any language that is hate speech, threatening, sexually explicit or; incites violence; or display any nudity or graphic or gratuitous violence; use any language that promotes racism, bigotry, hatred or physical harm of any kind against any group or individual; and/or solicit personal information for any purpose, or personal identifying information for commercial or unlawful purposes from other users or disseminate or use another person's personal information without his or her permission. For further Terms and Conditions of this event and ticket purchase please see "Ticket Purchase and Event/Service Terms and Conditions" in checkout before purchasing these tickets; which shall also be binding and shall be incorporated by reference as though fully stated herein.