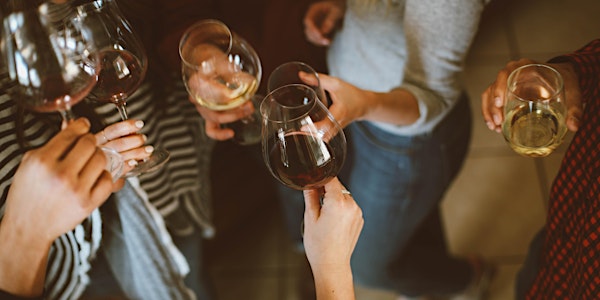 Virtual Social Hour
Connect with your peer coaches! Join ICF Oregon for our next Virtual Social!
Date and time
Wednesday, June 22, 2022 · 5 - 6:30pm PDT
About this event
What questions are you pondering that your peers might have faced in the past? In what other areas of your coaching career might you want to gain some insight?
Our Virtual Social event can help support you in some stimulating conversation on these topics while offering the chance to build new relationships with your colleagues across the state.
Please join your coaching community for a 1.5 hour virtual chat where we casually discuss the topics raised by our participants like you!
Feel free to submit any topic ideas in advance to engagement@icforegon.org.
We look forward to hosting you!
Our Hosts:
Jodi Hummer, PCC, is a Life Transition Management Coach and the founder of Caldera Coaching, LLC. For over 25 years, Jodi has excelled in a variety of coaching and human resource management roles. She primarily supports clients experiencing divorce and career transitions. She is known for her ability to understand her clients' needs and strategically align them with well thought-out, realistic solutions.
For the last 12 years, she has coached over 500 individuals through major life transitions and she has led multiple group sessions to support the same. Jodi recently moved from Portland to Santa Fe, NH with her husband and "furry" children. She has a passion for food, dance, yoga, travel and living life at its fullest!
Denise Gaskin is an integral coach who works primarily with professionals who seek something more - a more integrated approach to life, a better way to lead, or a new career altogether. She also provides consultation to organizations on culture and strategy and work with groups to facilitate a "better way" to go on together. Denise is the coach for people, organizations, or groups who find themselves saying, "there's got to be a better way to do this."
About the organizer
We are a collaborative, caring, and inclusive community of professional ICF coaches in Oregon.
We empower our members to learn, build connections, and develop themselves to have a positive impact on their communities.
We are guided by the following values:
INTEGRITY. We uphold the highest standards for our profession and follow the International Coaching Federation's ethical guidelines to best serve our clients.
BELONGING AND INTENTIONALITY. We strive to be intentional and value the diversity and richness of all members. Everyone is welcome and belongs here.
COLLABORATION. We value the social connection and community-building that occurs through collaborative partnership and co-created achievement. No one knows it all, but together we know a lot.