Note the different time zones: 3 pm - 4:30 pm PST and 6 pm -7:30 pm EST
About this event
Saturday, FEBRUARY 27th
Farms to Grow, Inc. presents
A Virtual Screening: RHYTHMS of The LAND Trailer
A Documentary Film Project by Cultural Anthropologist Dr. Gail P. Myers
RELEASE DATE: October 2021
AFRICA CAME TO AMERICA
Rhythms of the Land is a documentary spotlighting Black farmers, their struggles and survival against overwhelming odds. In 1920, there were 920,000 black farmers in the United States, although many of those were sharecroppers and tenant farmers. Today there are roughly 33,570 black land owners.
In the Summer of 2012, Dr. Myers, drove 10,000 miles in four weeks to cover 10 southern states (South Carolina, North Carolina, Georgia, Tennessee, Texas, Alabama, Mississippi, Arkansas, Louisiana, and Florida) interviewing over 30 Black sharecroppers, tenant farmers, and 3rd to 5th generation farmers.
Each interview represents generations of cultural traditions, family farming, and a farming philosophy that honors land, sustainability, their communities, and unimaginable perseverance despite predatory lending practices and policies levied against them.
Rhythms of the Land is a valentine to Black farmers. Dr. Myers' primary goal is to preserve the stories, and honor the legacy and the lives of Black farmers.
The documentary film project is currently in post production. We received a $40,000 match donation from an Angel Donor to kick off the archiving and editing of the raw footage from 2012.
Join Farms to Grow, Inc and our 1st Investor in making a match donation to assist in the completion of this important project. Follow Rhythms of the Land to the release date, October 2021. Make an impact today by assisting us to reach $15,000 - $40,000 in 30 days.
Celebrate Black History
Support this Project TODAY!
A Farms to Grow, Inc Project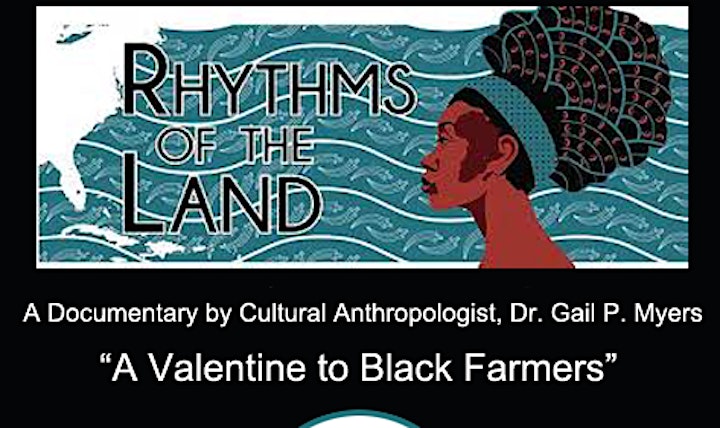 Organizer of Virtual Screening of Rhythms of the Land Trailer
FARMS TO GROW, INC is a 501(c)(3) non-profit organization dedicated to working with Black farmers and socially disadvantaged sustainable farmers around the country.  We are committed to sustainable farming and innovative agriculture practices which preserve the cultural and biological diversity, the agroecological balance of the local environment.