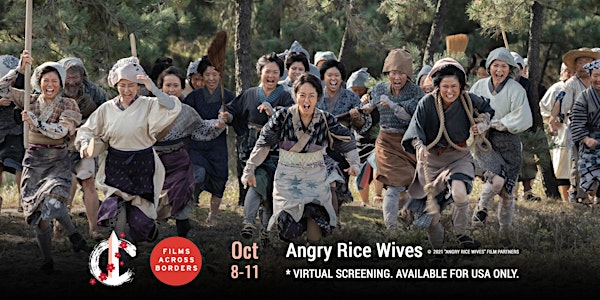 Virtual Screening - Films Across Borders: Angry Rice Wives
Join us for a special virtual screening with Films Across Borders: Stories in a Changing World! You will have 72 hours to watch.
About this event

Learn more about Films Across Borders here!
The tickets for these screenings are limited and only for attendees in the US.

ANYTIME SCREENING 🎬
This event is free and open to the public, however registration through Eventbrite is required in order to receive information on how to access the virtual screening via email.
After receiving streaming info via email or Eventbrite on Friday, October 8 at 7:00 PM EDT, you will have exactly 72 hours to watch. The code and link will expire after the screening ends.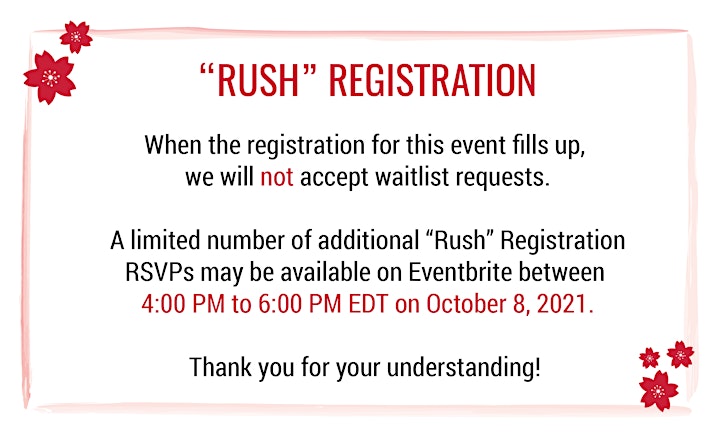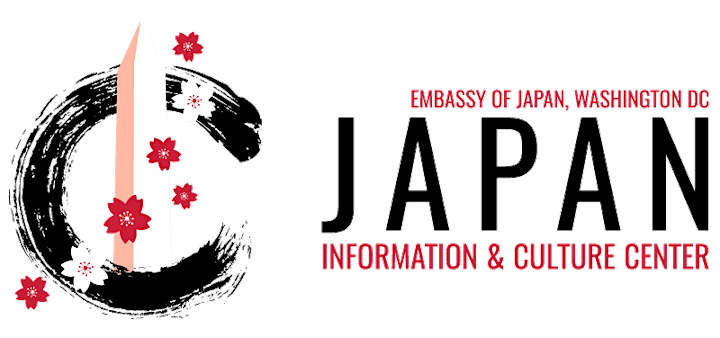 "...[This] rousing take on 'rice riots' is sure to inspire."
— MARK SCHILLING, THE JAPAN TIMES
Based on a true historical event and one of the earliest acts of activism led solely by women in Japan. A story about a ragtag group of regular housewives who rise up to protect their families.
In 1918, Japan's Siberian Intervention causes a sudden and sharp rise in rice prices in order to provide enough food supply for the troops. The villagers struggle with abrupt economic hardship thrust upon them, including Ito, a fisherman's wife in a rural town where wives must frugally hold down the fort while their husbands are away for work.
The town government, its police force, and the affluent merchants refuse to listen to the concerns of Ito and the pleading of the other wives. "Never let the rice go!" The determination of the desperate housewives causes the first legendary rice riot that soon spreads nationwide.
Starring Inoue Mao, Miura Takahiro, and Natsuki Mari
In Japanese with English subtitles | Not Rated | 2021 | 106 min | Directed by Motoki Katsuhide

Need help with streaming the film on a bigger screen? Check out our streaming guide here.