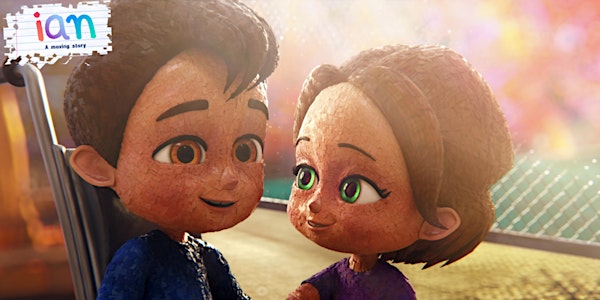 VIRTUAL SCREENING AND FREE CHILDREN'S ART ACTIVITY
Virtual Screening and Mosaic Art Project
About this event
FILMS AVAILABLE TO STREAM (FREE) OCTOBER 3-10.
Ian, A Moving Story is about Ian who uses a wheelchair. All he wants is to make friends, but discrimination keeps him away from the playground. This film is being featured free to stream on October 3rd-10th.
JMaxx and the Universal Language: A teenager with autism turns to dance as a way to better express himself.
Accommodations: The film features Open Captions and an Audio Description version.
SPREAD THE MESSAGE OF INCLUSION – MOSAIC ART PROJECT
A fun way to spread the message of inclusion is to come up with a campaign to remind us that community is best when we include ALL abilities. This activity will be facilitated by an Education Specialist with the Summit County Developmental Disabilities Board and the the Akron Children's Museum's Executive Director, Traci Buckner. Please register separately for the film and watch prior to joining this workshop.
FREE Craft kits for all abilities loaded with the supplies you need.
Craft kits can be picked up at locations in Cleveland and Akron. If you are unable to pick up a kit, please contact us 2 weeks prior to arrange other means of obtaining the kits.
Guidance will be provided to ensure a successful art experience to children of all abilities.
We want to see what you created! Share finished projects at Cle.ReelAbilities@gmail.com or https://www.facebook.com/reelabilitiescle/.
Once registered, you will receive a link for the film and access to Zoom workshop on October 3rd. 
To recieve your Free Craft Kit, please fill out this form. https://forms.gle/6tvXDLjyUydpYzA47
Art Kit Pick Up Locations:
Ellet Branch Library – 2470 East Market Street, Akron
Fairlawn-Bath Branch Library – 3101 Smith Road, Akron
Main Library—Children's Library – 60 South High Street, Akron
Maple Valley Branch Library – 1187 Copley Road, Akron
Nordonia Hill Branch Library – 9458 Olde Eight Road, Northfield
Museum of Contemporary Art (moCa) -11400 Euclid Avenue, Cleveland
Akron Pick-Up Dates/Times:
Wednesday, September 23, 10 am-8 pm
Saturday, September 26, 10 am-5 pm
Cleveland Pick-Up Dates/Times: Kits will be distributed from the loading docks. 
Wednesday, September 23, 9 am-1 pm
Saturday, September 26, 9 am-1 pm
Accommodations: ASL interpreting and CART will be provided for the activity. Please contact Cle.Reelabilities@gmail.com for additional accommodation requests.