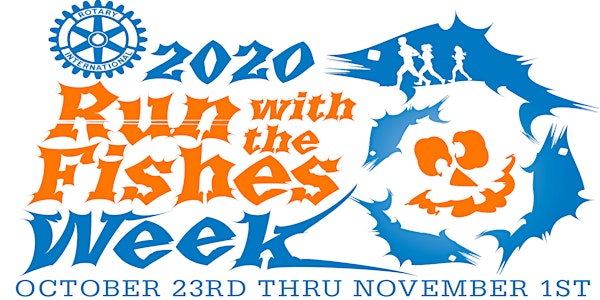 Virtual Run With the Fishes 2020
Run with the Fishes 2020 Presented by Rotary Club of Issaquah
About this event
Exercise, have fun, and support local community non-profits by participating in Issaquah Rotary's 5K or 1K Halloween Run with the Fishes from October 23 to November 1. The Rotary Club of Issaquah is thrilled to support these local non-profits by donating a portion of the run proceeds: Issaquah Food & Clothing Bank, Issaquah Schools Foundation, The Teen Garage, Village Theatre Youth Education, and Issaquah Community Services. When registering, YOU can help choose the organization YOU would like to support!
Make your 5K or 1K Halloween Run with the Fishes your own experience by choosing your own route or you can choose the designated downtown course mapped out on trails around Issaquah!
COVID-19 GUIDELINES FOR PARTICIPATING IN VIRTUAL RUN WITH FISHES
Know the phase of reopening in your locale. This run will be taking place all over the world and everyone's restrictions will be different.
Plan your route well in advance and know what's open or closed along your route.
Consider doing loops from your home so that your "hydration stops" are always back home.
Don't take unnecessary risks!
Wear a mask if running with others and follow your local COVID-19 restrictions and guidelines.