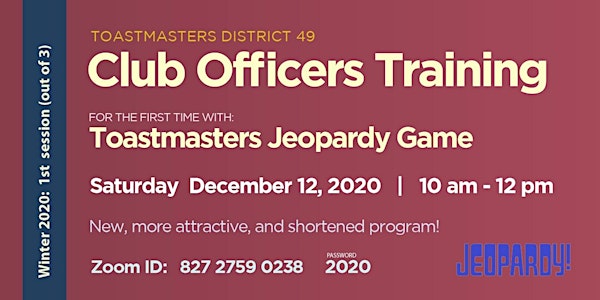 VIRTUAL Round 2 District 49 Club Officers and Membership Training
Club Officer and Member Virtual Training on Saturday, December 12, 2020. Registration starts at 9:30am, Training starts at 10:00am
About this event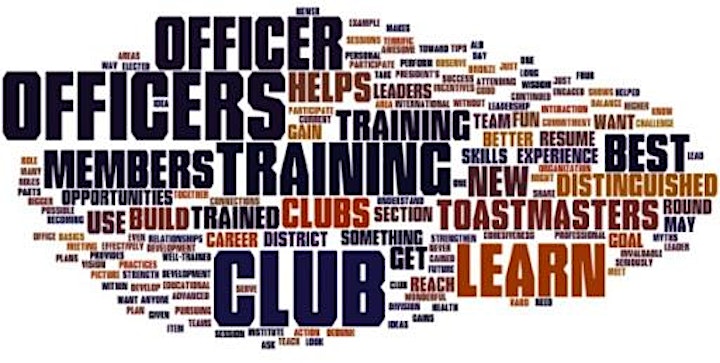 This training is OPEN to every club member.
Club Officers and members will learn about the basics that can help your membership/club officer experience: Club Central, Distinguished Club Program, Special Daily Reports, D49 Website/Calendar/Facebook page, etc. Help your club earn DCP goal(s) with at least 4 Club Officers attending training. Be a super star club with all 7 club officers attending!
Check in early online Zoom at 9:30am * * * Training starts at 10:00am
General Session from 10-11 am followed by a fun and exciting group Club Officers Jeopardy game! You will NOT want to miss this virtual opportunity to learn and grow! Register today and attend Saturday, December 12, 2020 from the comfort of where you are!
For more information contact Program Quality Director Kory Ikeda email: d49kory@gmail.com OR Education Committee Chair Sherry Imamura-Ryan email: sherryryan1950@gmail.com