Description
At this meetup we will have tutorial on how to create cartoons in Virtual Reality and make cartoons in literally minutes. Not days or hours! Without any labor or tech skills!
At this meetup everyone will be offered a tutorial on how to make voice overs and animation with Virtual Reality without the need for labor, professional animators, or tech skills.
Speakers:
Our speakers and panelist are pending. We are going to have content creators or people who work in the entertainment industry share their insight on creating replay value for VR/AR content.
Making Cartoons Tutorial
Vrogcast:
From 6pm to 6:45pm we will have a Facebook Spaces tutorial where everyone will be able to try Facebook Spaces, get to understand how to use it, and also get to appear live through help of Facebook Live and participate in a VRogcast.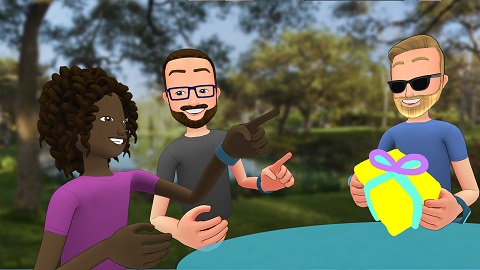 Making Cartoons for YouTube:
we will all be participating in a virtual reality made YouTube series, Soapbox. Made with a VR program Mindshow, it gives everyone ability to speak freely to the world in a cartoon avatar without consequences. Here is our last meetup Soapbox creation. All voiceovers in this video are ablibbed, unscripted, and made by various people.