Description
Come learn about our 10-week VR Development with Unity Course and receive a 2-hour trial lesson! In this session, you will get a tour of the Upload space, try VR experiences, learn more about the course, and receive a free sample lesson from two of our Upload instructors.
Whether you're exploring a career in VR, want to prototype an idea or just want to learn about the course, this session will give you insight into the Upload EDU teaching style and learning opportunities to jumpstart you as a VR developer.
WHAT'S INCLUDED:
• A tour of our space, + VR demos
• 30-min overview of our program with time for Q&A
• 2 Hour Trial Class: Rapidly Prototype a VR Experience
• Stay after to play around on our HTC Vives and Oculus Rifts
• Networking with other excited students
SCHEDULE
6:00pm-9:00pm
6:00pm: Tours begin. Grab a drink, play with the VR demos, and learn about our Co-Working space.

6:30pm: VR Development Course Info Session: Hear from the Instructors

6:50pm: Q&A with Instructors and Upload Staff

7:00pm: 2-Hour Trial Class: Rapidly Prototype a VR Experience

9:00pm: Networking, drinks, complete enrollment, and play VR games in our Holodeck Rooms
MEET THE INSTRUCTORS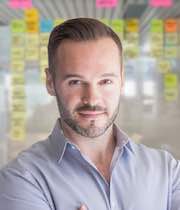 Chad Lonberger, Lead Instructor, Head of Product, Modetwo
Chad Lonberger is Head of Product at Modetwo, an Innovation Management firm, where he helps companies harness emerging technology to create products people love. For the last 14 years he has specialized in rapid prototyping, experience design, and product management. He created the Core Compulsion Model, a framework used to identify unmet market needs and build hyper-growth products.
Chad has been responsible of training teams, facilitating innovation workshops, and helped drive multiple startups to successful exists. To date, he has worked on products used by 60m people globally, continuing $2b in revenue to his clients.
For the last 2 years, Chad has focussed exclusively on VR/AR as a medium to create powerful experiences that solve problems sin mental health, training simulation, and content creation. He is a Certified unity Developer, Upload resident, and a graduate of Upload's 10-week full-time VR Academy.
A reel of recent VR/AR concepts Chad has worked on can be found here:
http://bit.ly/VRPrototypes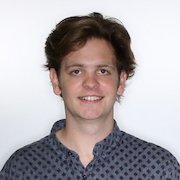 Andy Jevsevar, Upload VR Teaching Assistant
Andy is a Unity Developer with a background in Data Science, and passion for Teaching. He discovered his love for virtual reality through Upload and was a student in Upload's VR Development with Unity course.
He received a Bachelor of Arts in Physics from Pitzer College. During his time in undergrad, he received multiple fellowships focussing on analyzing dMRI brain scans from Alzheimer's patients and modeling vibration data from Black Widow spider webs.
Andy is most excited about teaching physics with VR, and loves building content for Physics and Calculus students. VR's ultimate potential lies in its ability to make abstract concepts tangible; he is very excited to be apart of the VR education revolution!
---
PREREQUISITES:
None! Come and listen to learn more about the course

Bring a laptop if you would like to participate in the trial-class (does not need to be a VR-ready computer)
About Upload
Upload is the leading news, coworking, events and education provider in the VR industry. For more info check out upload.io
Questions?
Please email admissions@upload.io or check out our course online: https://upload.io/courses/night-course/