Description
Come learn about our 10-week VR Development with Unity Course and receive a 2-hour trial lesson! In this session, you will get a tour of the Upload space, try VR experiences, learn more about the course, and receive a free sample lesson from two of our Upload instructors.
Whether you're exploring a career in VR, want to prototype an idea or just want to learn about the course, this session will give you insight into the Upload EDU teaching style and learning opportunities to jumpstart you as a VR developer.
WHAT'S INCLUDED:
• A tour of our space, + VR demos
• 30-min overview of our program with time for Q&A
• 2 Hour Trial Class: Rapidly Prototype a VR Experience
• Stay after to play around on our HTC Vives and Oculus Rifts
• Networking with other excited students
SCHEDULE
Thursday, October 17th (6:00pm-9:00pm)
6:00pm: Tours begin. Grab a drink, play with the VR demos, and learn about our Co-Working space.

6:30pm:

VR Development Course Info Session: Hear from the Instructors

6:50pm: Q&A with Instructors and Upload Staff

7:00pm: 2-Hour Trial Class: Rapidly Prototype a VR Experience

9:00pm: Networking, drinks, complete enrollment, and play VR games in our Holodeck Rooms
MEET THE INSTRUCTORS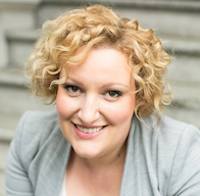 Janet Brown, Co-Founder, Atakote Studios
Janet is a developer and co-founder at Atakote Studios, an independent studio making unique VR and AR experiences in the heart of San Francisco. She is passionate about bringing experiences to VR that appeal to new and both gaming and non-gaming audiences. She also works with companies to build their innovation pipelines and bring compelling products to market, and has done so across Europe, Asia & the USA at McKinsey & Company, as well as key roles at consumer giants like Diageo and Mondalez. She holds an MBA from Harvard Business School.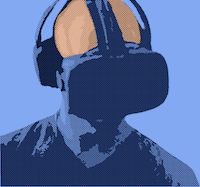 Ram Ramakrishnan, Co-Founder, Head Janitor at Atakote
Ram is a developer and fix-it guy at Atakote Studios, creators of such VR titles as 'Live in Color', currently available on Steam. He loves working with emerging technologies and bringing content to life, and has done so previously at BT, Intel, IBM, Spotify, and various startups. He holds a computer science degree from a school who shares its mascot with the GO programming language, and an MBA from Kellogg but does not eat Special K. He's also actively working on how to make himself irrelevant with AI (rather than just irreverent).
---
PREREQUISITES:
None! Come and listen to learn more about the course

Bring a laptop if you would like to participate in the trial-class (does not need to be a VR-ready computer)
About Upload
Upload is the leading news, coworking, events and education provider in the VR industry. For more info check out upload.io
Questions?
Please email admissions@upload.io or check out our course online: https://upload.io/courses/night-course/