Description
Come learn about our 10-week VR Development with Unity Course and receive a 2-hour trial lesson! In this session, you will get a tour of the Upload space, try VR experiences, learn more about the course, and receive a free sample lesson from two of our Upload instructors.
Whether you're exploring a career in VR, want to prototype an idea or just want to learn about the course, this session will give you insight into the Upload EDU teaching style and learning opportunities to jumpstart you as a VR developer.
WHAT'S INCLUDED:
• A tour of our space, + VR demos
• 30-min overview of our program with time for Q&A
• 2 Hour Trial Class: Rapidly Prototype a VR Experience
• Stay after to play around on our HTC Vives and Oculus Rifts
• Networking with other excited students
SCHEDULE
Monday, January 15th (6:00pm-9:00pm)
6:00pm: Tours begin. Grab a drink, play with the VR demos, and learn about our Co-Working space.

6:30pm: VR Development Course Info Session: Hear from the Instructors

6:50pm: Q&A with Instructors and Upload Staff

7:00pm: 2-Hour Trial Class

9:00pm: Networking, drinks, complete enrollment, and play VR games in our Holodeck Rooms
MEET THE INSTRUCTORS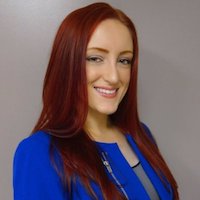 Tiffany Raber: Researcher, Institute of Creative Technologies (ICT)
Tiffany Raber is a Unity developer, 3D asset creator/designer, and biomedical illustrator. A recent graduate from the Biomedical Visualization Graduate Program at the University of Illinois at Chicago, Tiffany grew a passion for interactive medical education/simulation techniques in the AR/VR space. She believes that the advancement of MedVR will directly impact and transform the field, improving patient experience, surgical training, science education, and overall user health. Currently, Tiffany is a Visiting Research Assistant, working in modeling and simulation in VR, at The U.S. Army Research Laboratory West, located at USC's Institute for Creative Technologies.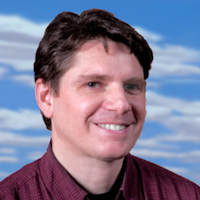 Darius Clarke: Metaverse-Ographer, Serious Games Association
Darius Clarke is an Software Programmer and High School Software Development Teacher. He created a simulation for a university research project that allowed high school students to explore and compare 3D paths of simulated paper airplanes. He also supports the Serious Games movement, helping with conferences. Recently he has been exploring Virtual Reality's possibility for not just being "fantasy vision" but enabling its "X-ray vision" power to help our youth see the invisible forces that exist around us, continually shaping and reshaping their lives and ours.
---
PREREQUISITES:
None! Come and listen to learn more about the course.

Bring a laptop if you would like to participate in the trial-class (does not need to be a VR-ready computer)
About Upload
Upload is the leading news, coworking, events and education provider in the VR industry. For more info check out upload.io
Questions?
Please email admissions@upload.io or check out our course online: https://upload.io/courses/night-course/