Virtual Rally: For Adoptees in Support of ICWA
Join us for a virtual rally in support of the Indian Child Welfare Act (ICWA)! Zoom link will be shared with registered participants.
About this event
For over 40 years, the Indian Child Welfare Act (ICWA) has protected American Indian and Alaska Native kids by keeping them in the care of extended family or tribes whenever possible. On November 9, a small group of opponents in Haaland v. Brackeen will argue in front of the Supreme Court that those protections should be taken away. If opponents succeed in dismantling ICWA, they will have also cleared the way for a larger attack on Native families, Native land, and tribal sovereignty.
The Network of Politicized Adoptees (NPA) is hosting a virtual rally in conjunction with ProtectICWA organizers on October 19, 2022 from 7:00-8:00 pm CT to raise awareness about the upcoming Supreme Court hearing that threatens to overturn ICWA and the protections it provides Native children. We want to gather community members around this important issue and take action collectively.
This virtual rally will be on Zoom and will include a national spokesperson from the National Indian Child Welfare Association (NICWA) to provide more details on the upcoming case, ProtectICWA organizers to share what we as individuals can do to support organizing efforts, and we'll hear briefly from Dr. Kim Park Nelson who will speak to the history and connections transracial adoptees have to ICWA.
At NPA, we have made a commitment to making all of our public facing events accessible in ASL, and will have ASL interpreters at this event.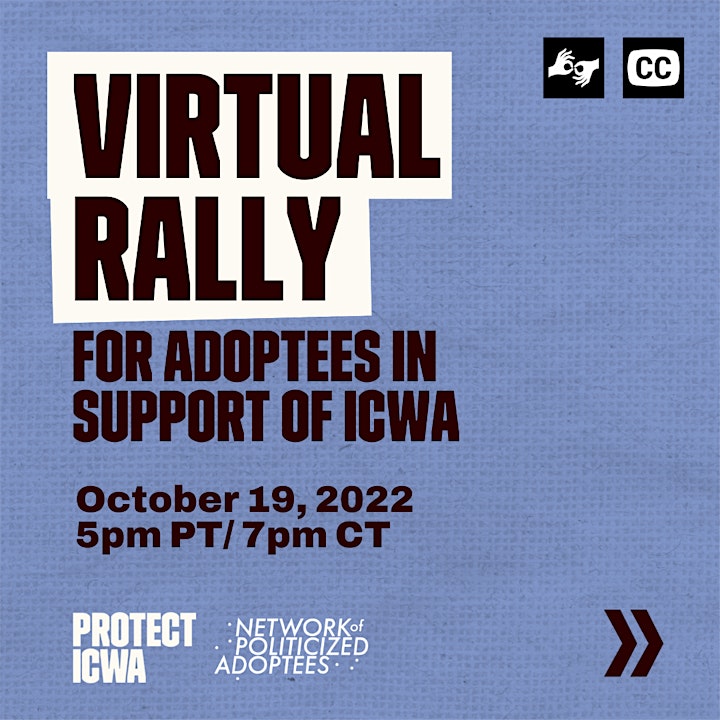 Thank you to our co-sponsors: AdopteeBridge, AdopteeHub, Adoptees for Justice, AK Connection, Families with Children from China (FCCNY), MidWest Mixed, National Korean American Service & Education Consortium (NAKASEC), and Sisters of China.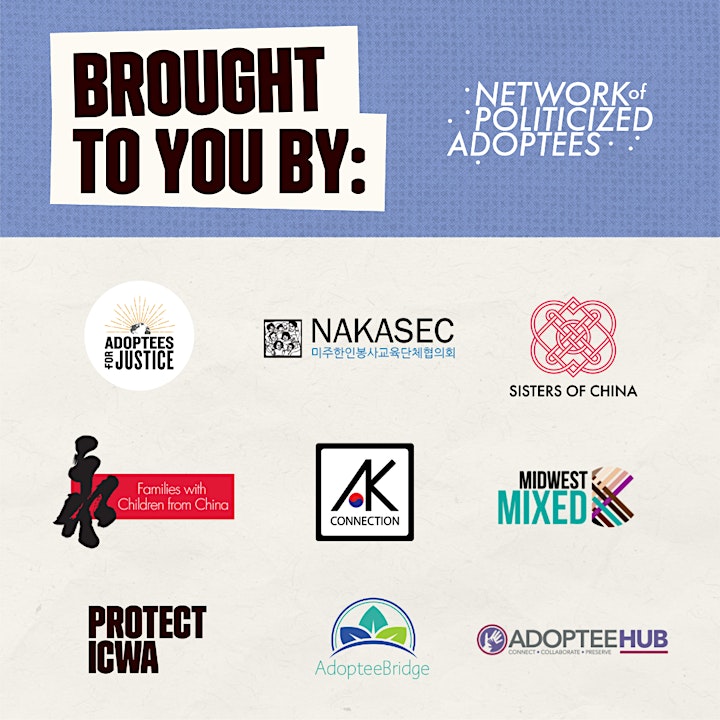 For more information and resources from the Protect ICWA campaign, click here.