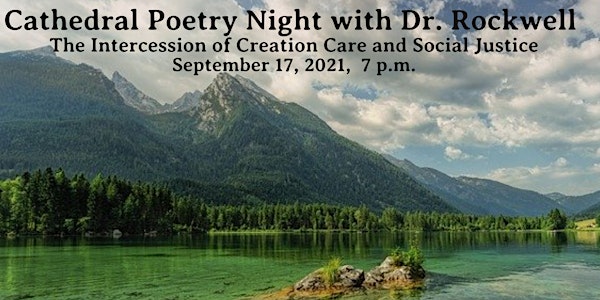 Virtual Poetry Night with Doctor Lindsay Rockwell
Virtual Poetry and Social Justice Dialogue Event hosted by Cathedral Poet-In-Residence Dr. Lindsay Rockwell
About this event
Christ Church Cathedral 's Virtual Poetry Night is a space where art intersects with spirituality and social justice. This year, our Cathedral is partnering with our ECCT's Racial, Healing, Justice, and Reconciliation Ministry Network ( RHJR) to host a series of events to address topics as racial justice, reparations, creation care and so much more!
On September 17th, our Poet-In-Residence and host of the series , Dr. Lindsay Rockwell, will generously share her poetry with our audience and will host our a special guest, the Rev. Isaiah Shaneequa Brokenleg, Staff Office for Racial Reconciliation in the Episcopal Church.
Dean Howell and Co-Conveners of the RHJR Ministry Network, the Rev. Rowena Kemp and Dr. Suzy Burke, look forward to welcoming you and inviting you into this lively conversation about these important topics.
Reminders will be sent out the week leading up to the event.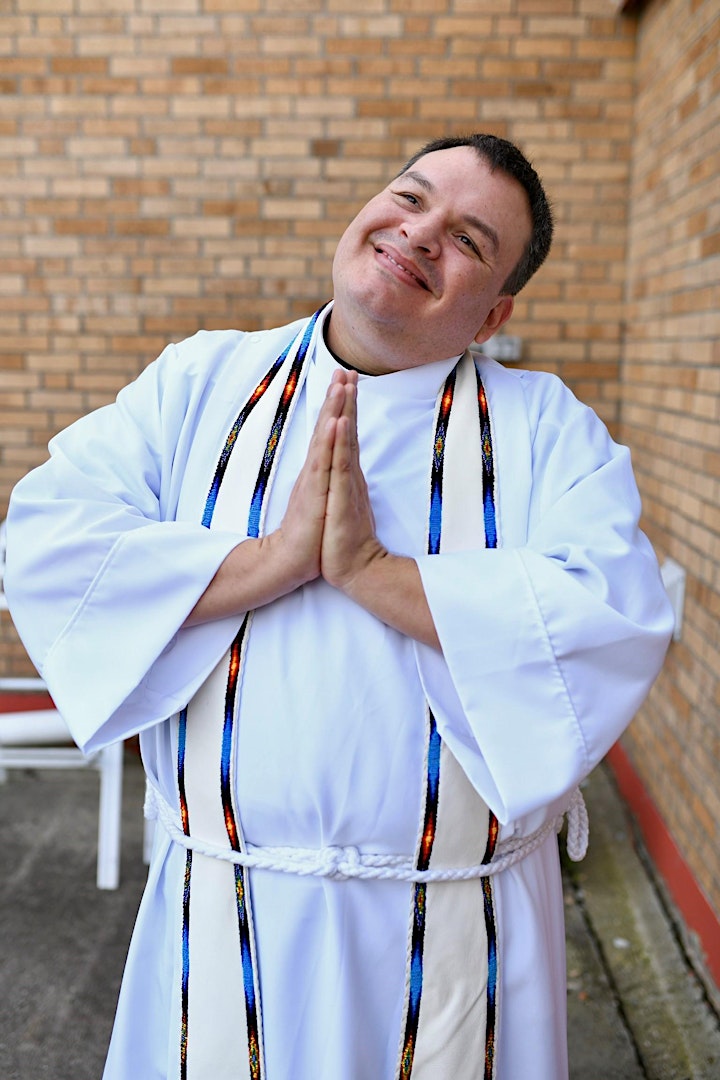 The Rev. Isaiah "Shaneequa" Brokenleg
Staff Officer for Racial Reconciliation for the Episcopal Church
Isaiah (aka Shaneequa) is an enrolled member of the Rosebud Sioux Tribe (Sicangu Nation) and grew up in South Dakota. From a cultural perspective, she believes we are all related and, as such, we are all called to be "good relatives" to one another. As a winktè, Shaneequa believes that she is called to be a healer and move communities in the direction of positive change. From an academic perspective, she has a Masters of Public Health degree from the University of Minnesota, School of Public Health as well as a Masters of Divinity degree from Church Divinity School of the Pacific. Shaneequa is the Staff Officer for Racial Reconciliation at the Episcopal Church and is a priest in diocese of South Dakota. She is passionate about social justice, and working to end the structural oppression/violence that hurts us all.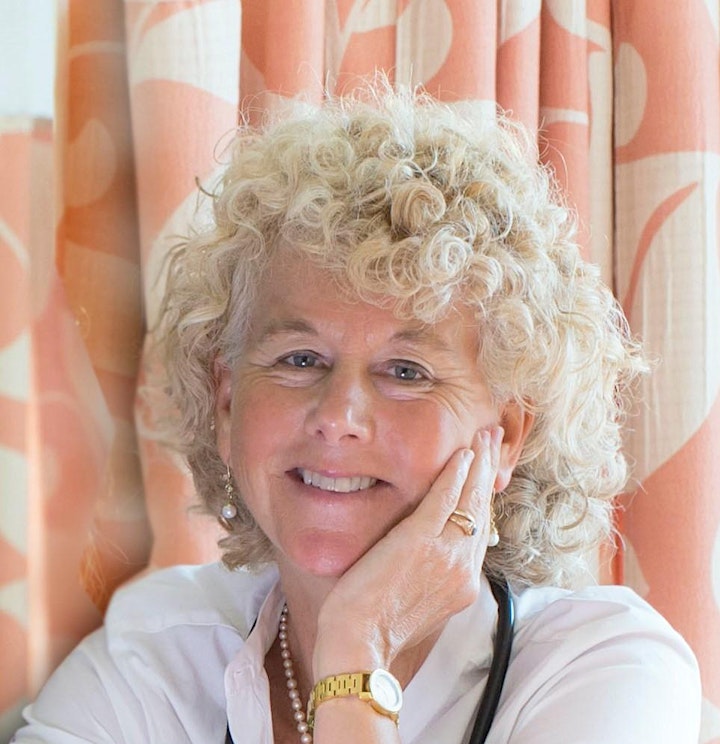 Cathedral Poet in Residence
Lindsay Rockwell's love of poetry is born from her curiosity of unifying themes of theology, science and justice.
Lindsay won first prize in the October Project's Poetry Contest in April 2020. Her work has been published in Iron Horse Literary Review, Perceptions Magazine, Straw Dog Writers' Guild Blog and The Center for New American's Thirty Poems Anthology. She is currently the poet-in-residence for the Episcopal Church of Connecticut as well as host for their Poetry and Social Justice Dialogue series. As a medical oncologist she has been published in the Journal of Clinical Oncology and coauthored In Defiance of Death: Exposing The Real Costs of End-of-Life Care (Praeger, 2008). She is the former Medical Director of The Mass General Cancer Center in Northampton, Ma. and lives in Northampton with her wife and three furry children.