Description
Sight and sound are the most prevalent senses used for VR/AR experiences, but what happens when we introduce smell, taste, and touch? VRLA School is teaming up with Mack Sennett Studios for a speaker session and demo day to bring together researchers, artists, and innovators to explore how we can make compelling experiences through all of our senses.
Speakers will also dive into the deeper philosophical, artistic, and scientific implications of multi-sensory experiences. This event is for artists, developers, storytellers, designers, researchers, entrepreneurs, and more.
---
-| SCHEDULE |-
1:30PM -2:15PM | Demos, Snacks, Music, + Networking
2:30PM-3PM | Micro-Presentations
3PM-3:30PM | Panel Discussion
3:30PM-4:00PM | Q&A
4:00PM-5:30PM | Demos, Snacks, Music, + Networking
---
-| SPEAKERS |-
Claire L. Evans (Moderator)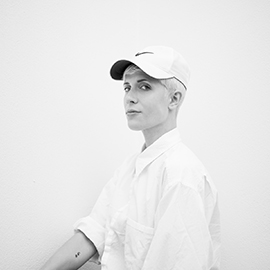 Claire L. Evans is a writer working in Los Angeles. Her day job is as the singer and coauthor of the conceptual pop group YACHT. She is Futures Editor of Motherboard, and founding editor of its science-fiction imprint,Terraform. Her writing has appeared in frieze, Rhizome, WIRED, The Guardian, and VICE; her first book, The Future is Unmanned, a feminist history of the internet, is forthcoming from Penguin Random House.
Jacki Morie (Panelist)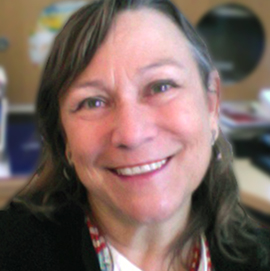 Jacquelyn Ford Morie is known for creating meaningful VR experiences to enrich people's lives. Since 1990, she has created multi-sensory techniques for VR that predictably elicit emotional responses from participants, including inventing a scent collar to bring smells to VR. Her company All These Worlds, LLC, brings her techniques to immersive experiences such as Mindfulness, storytelling and stress relief. She was a partner in NASA's ANSIBLE Project - a VR ecosystem that provides psychological benefits for future astronauts on extremely long space missions. ANSIBLE was tested in the HISEAS facility in Hawaii, where a team of six scientists was sequestered for a year to simulate Mars isolation, including long communication delays.
M A Greenstein (Panelist)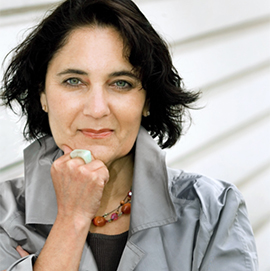 M A Greenstein an internationally recognized researcher, author, inventor and serial entrepreneur who has been at work developing cross-sector teams and cross-cultural understanding over the arc of her career. A long standing member in the L A arts, tech and science community and an inveterate trend watcher and curator of brain-mind advancements, Dr Greenstein specializes in bodies in space analysis and knowledge transfer of cognitive neuroscience. She is currently the Chief Research and Incubation Officer at RotoLab, LLC, the Chair and Exec Director of George Greenstein Institute and a board member of Second Studio,Inc. Keeping one foot in the academic domain, Dr Greenstein is on the faculty at ArtCenter College Design and this Fall at SCI-Arc, co-taught with her RotoLab colleagues, a VR focused course inspired by the cyberpunk anthology MIRRORSHADES.
Selwa Sweidan (Panelist + Co-Curator)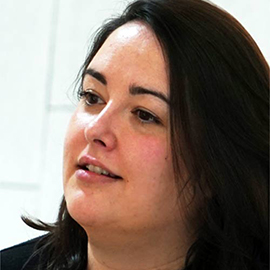 Selwa Sweidan is an artist and design researcher based in Los Angeles. She researches and prototypes emerging technologies, ranging from speculative quantum computing systems to the designing for/of our senses in immersive technologies. Selwa was an Interactive Design Fellow at Fabrica and Artist-in-Residence at UC Irvine. Her work has been exhibited in CapeTown, Chicago, Los Angeles, Tokyo, Treviso and Venice. Selwa received a BA from Smith College and an MFA from Art Center College of Design's Media Design Practices program.
Kingson Man (Panelist)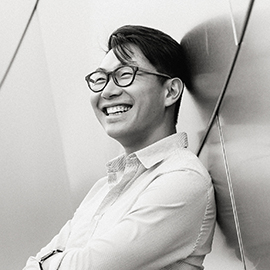 Kingson Man is a research scientist at the Brain and Creativity Institute of the University of Southern California. He is interested in the problem of consciousness, broadly, and more specifically on the brain's binding of multiple channels of sensory information into conceptual thought and a unified stream of experience. He performs human brain imaging experiments and analyses using statistical machine learning and neural network modelling. He earned a B.S. in Psychology at the University of Michigan, a Ph.D. in Neuroscience at the University of Southern California, and studied at the National Institute for Physiological Sciences (Japan), on a fellowship from the US National Science Foundation.
---
-| DEMOS |-
"WABA" by Edwon Studio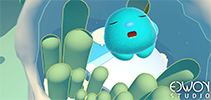 Virtual pet for VR.
"Davina" by Atley Loughridge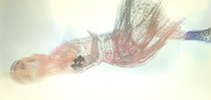 A first person trans narrative in a metaphysical space. The experience is about "the search for self and love".
"Orchestra MR" by AfterNow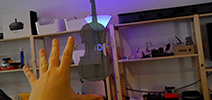 Orchestra MR is a musical experience highlighting the high fidelity spacial sound provided within a mixed reality context. It uses music as a means of immersing you into a holographic space, while the spatial audio inspires you to make full use of the untethered 3D environment that is your real world through the HoloLens.
"Chorus" by Jesse Fleming + Philip Rugo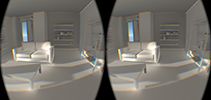 Unique fields of sound are born via proximity, locomotion, and pacing, keeping the user in a state of constant flux, emergent harmony, interaction, unified to their surroundings and continuously inclusive.
"Irrational Exuberance" by Ben Vance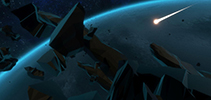 Journey to highly interactive, cinematic worlds as a lone explorer in deep space. Beautiful phenomenon, mysterious sensations, and intuitive interactions weave together to create a spectacular reality.
+ More TBA
---
Together, we'll speculate into the future of virtual perception and get hands on with cutting edge demos that make us rethink how we can alter our own realities through our senses.
---
DISCLAIMER
Your attendance signals your irrevocable consent to, and authorization without compensation for The Virtual Reality Foundation, Inc., its successors, assigns, contractors and other film crews permitted by the Virtual Reality Foundation to film at VRLA, to use your likeness, voice, and to make video and audio recordings of your attendance at VRLA. You are hereby aware of such recording, and relinquish your rights to any compensation for any release of these recordings in any media now extant or to be devised in the future. If you do not wish to be subject to the foregoing, please do not attend VRLA.