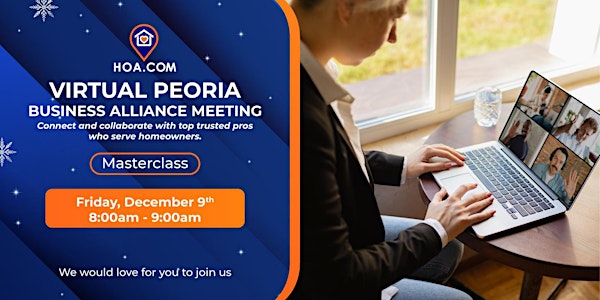 Virtual Peoria Business Alliance Meeting
The Peoria Business Alliance is created to bring together 4-5 star rated service-based companies to formalize referral partnerships.
About this event
Each week, we will be discussing a chapter from the Number 1 Best Seller Raving Referrals book, written by HOA.com CEO Brandon Barnum - who has over two years of rich content on how to create Raving Referrals through those you know, like, and trust.
These alliances are a perfect opportunity to invite other service providers that you currently working with (or would like to work with) to come together every other week, and discussing how to increase business referrals.