Online Panel Talk about Filmmaking as Queer and Trans People of Color, Joined by Madeleine Lim, Ley Comas, and Mary Galloway
About this event
Join us on November 1st at 8PM ET for an online discussion, where we talk about filmmaking and telling our own stories as queer and trans people of color. How does an intersection of race and sexual/gender identity play a role in filmmaking and storytelling? Hear from the QTPOC filmmakers and industry leaders today. Filmmakers Madeleine Lim, Ley Comas, and Mary Galloway will be joining as speakers. Nabin Park will moderate the talk.
Virtual Panel: Celebrating the QTPOC Stories and Filmmaking is part of the 2021 PrideFull Film Screening Series, "Stories of Queer Diasporas: The Journey In Search of [Blank]." This event will serve as the opening night program, and will be followed by 10 films and Q&As about queer diasporas, followed by virtual live Q&As. You can see details about the 2021 PrideFull Series, including the full film lineup, at PrideFull.org.
In order to make this event available to as many audience members as possible, we are making this event open to the public and donation-based. Your generous donation will help us sustain the program.
Accessibility & Accommodations
The event will be on an online webinar platform (Zoom), with CART captioning services and an ASL interpreter. If you need any other accommodations, please kindly let us know by emailing pridefullofficial@gmail.com, and we'll do our best to accommodate your needs.
Featured Speakers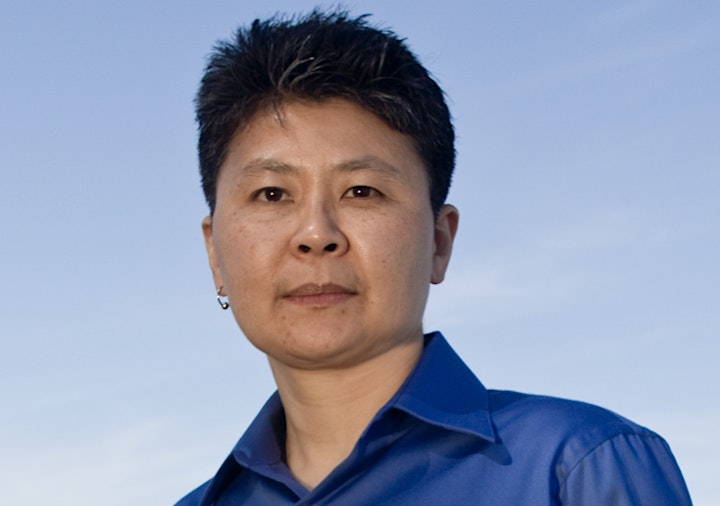 Madeleine Lim (Speaker)
Pronouns: she/her
Madeleine Lim is the founding Executive/Artistic Director of Queer Women of Color Media Arts Project (QWOCMAP). Decades ahead of mainstream conversations about gender and racial equity in film, she founded QWOCMAP in 2000. As one of a small number of queer women of color filmmakers on the international film festival circuit in the late 90's, she saw that only queer women of color would tell their own authentic stories. Her belief was that a community of filmmaker-activists could change the craft of filmmaking and the field. Madeleine is also an award-winning filmmaker with over 25 years of experience as a producer, director, cinematographer, and editor. Her films have screened at sold-out theaters at international film festivals around the world, featured at universities and museums, and broadcast to millions on PBS. Her film Sambal Belacan in San Francisco (1997) remains banned in Singapore.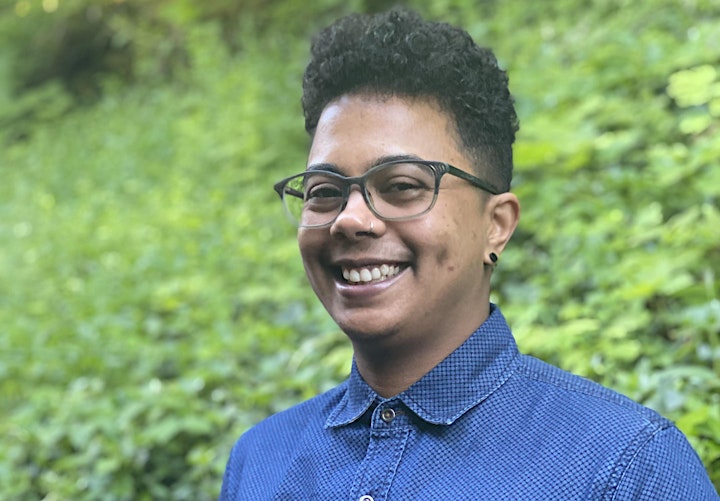 Ley Comas (Speaker)
Pronouns: they/them
Ley Comas is an Afro-Latinx Trans non-binary production sound mixer and filmmaker. They were born in Costa Rica and raised in the Dominican Republic. After coming to the US in 2013, they received their Associate's degree in Video Arts and Technology from Borough of Manhattan Community College in 2015. Ley obtained their Bachelor's degree in Cinema and Women, Gender and Sexuality Studies from Binghamton University in 2017. They received their Master's degree in Documentary Filmmaking from The City College of New York, Spring 2020. As a filmmaker, Ley's work is centered on their search for identity as a Trans, Afro–Latinx immigrant and what it means to live within so many intersections. Ley's short-documentary Ni Aquí/Ni Allá was awarded The Ostrovsky Family Fund Award in Honor of Chantal Akerman and the Danielle and Larry Nyman Family Project Award.
Mary Galloway (speaker)
Pronouns: she/her
Mary Galloway is an award-winning, mixed Cowichan and settler descent, filmmaker, actor, and fierce trailblazer; paving the way for Indigi-queer content creation. Galloway bravely tells stories that represent marginalized communities in a heartfelt, entertaining, and enlightening manner. Her achievements include being a TIFF Rising Star, a WFF Talent to Watch, a recipient of WIFTV's Newcomer Award, and being named to The Hollywood Reporter's list of Breakouts Making An Impact on Hollywood. Recently, she released her web series Querencia on APTN LUMI in Canada and on Revry TV globally, and is a recent graduate of the CFC's Director's Lab 2021.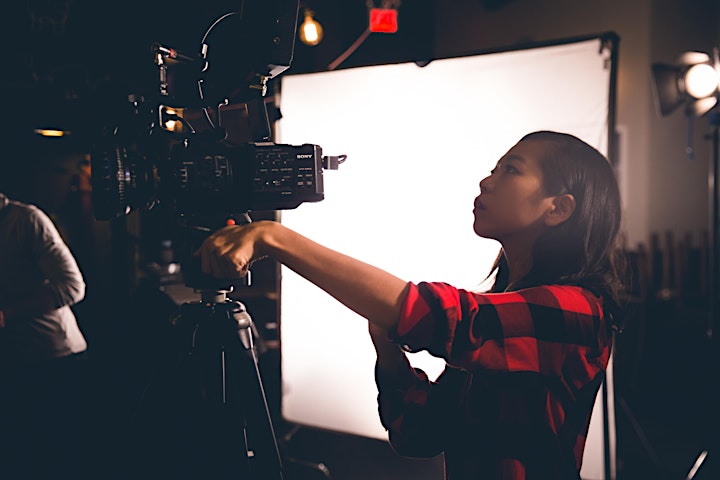 Nabin Park (Moderator)
Pronouns: she/they/he/ze
Nabin Park is a media artist and the co-director of PrideFull. With the belief that creation, distribution, and experience (or re-creation) of art directly contributes to social change, they are devoted to creating a safe, open space for artists and art lovers of all backgrounds. They have worked with independent filmmakers, artists, and nonprofit organizations to host community screenings and public arts programs. They experiment with different media platforms and create media arts that address queerness, queer diaspora experiences, and the intersectionality of identities. In 2021, Nabin started PrideFull to create a safe virtual/physical space for the QTPOC filmmakers, artists, and arts lovers.
About PrideFull
PrideFull is a film screening series by and for Queer and Trans People of Color (QTPOC). PrideFull was founded earlier this year, with a mission to create an open, safe space (virtual or physical) for the QTPOC community, especially for filmmakers, artists, and arts lovers. To learn more about PrideFull, follow our social media @PrideFullFilm.
About 2021 PrideFull Film Screening Series
Theme: Stories of Queer Diasporas: The Journey in Search of [ ]
Queer diasporas share unique experiences. We leave our homeland in search of an asylum or an alternative home and family. Moving from one place to another helps us be ourselves in a safer space, but often brings a series of unexpected challenges. This year's screening brings a timely conversation about migration, immigration, and alienation in queer diasporas.
Program Details
PrideFull will kick off with the pilot program from October 29, 2021 to November 18, 2021. This virtual film screening series will include: 10 films (4 features and 6 shorts) available as video-on-demand, Q&A's with filmmakers, and a panel talk. The film lineup is available on the PrideFull website (PrideFull.org)