Virtual paint night to benefit The Morris Animal Refuge!
About this Event
Welcome to our SECOND Fur Ball Friday Event! Fur Ball Fridays are just one piece of our month long Fur Ball Campaign - Morris's Garden! Taking the place of our typical one night gala, we are so excited for all that we have planned this month. See the entirety of fun happenings here: https://www.morrisanimalrefuge.org/news/morris-garden
BUT… before you head out, be sure to register for Fur Ball Friday Week TWO on this landing page. Week two is a virtual PAINT NIGHT class taught by animal lover and artist Demi Barzana!
This virtual paint night class will:
1) Be on Friday, April 16th from 7:00PM - 8:00PM on Zoom (zoom info sent night of event).
2) Be fun for artists of all ages!
3) Benefit Morris's LifeSaving Mission! The event is FREE to register for. We ask that if you are able, you make a voluntary donation to the refuge. Suggested donation is $15.
Here is what you will create at this event!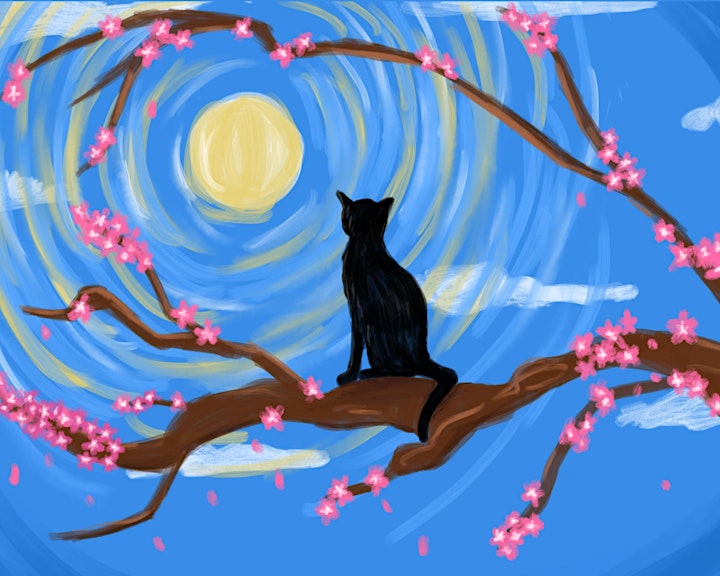 So what will you need to participate?
1) A ticket to this event!
2) Painting supplies. Because this is a virtual paint night, paint supplies are not provided. You will need WHITE, BLACK, YELLOW, BLUE, and RED acrylic paint, an acrylic canvas (any size fine but we recommend 8in by10in), acrylic paint brushes, a rag, and a cup for water!
Don't have paint supplies at home?
Grab your complete paint night kit here: https://www.amazon.com/RISEBRITE-Acrylic-Paint-Set-Canvas/dp/B088CR69FG/ref=sr_1_55?dchild=1&keywords=paint+and+sip+party+supplies+adults&qid=1616594402&sr=8-55
Check out our sponsor below: