Travel through a day in the life at High Point Friends School and discover why a Friends education can make a real difference for your child
About this Event
Join us to experience a day at High Point Friends School from preschool through 8th grade. Hear from parents, students and teachers about their experience. Spend time with teachers and ask questions about the curriculum, classrooms, extracurricular opportunities and more. RSVP to receive a zoom link to the event.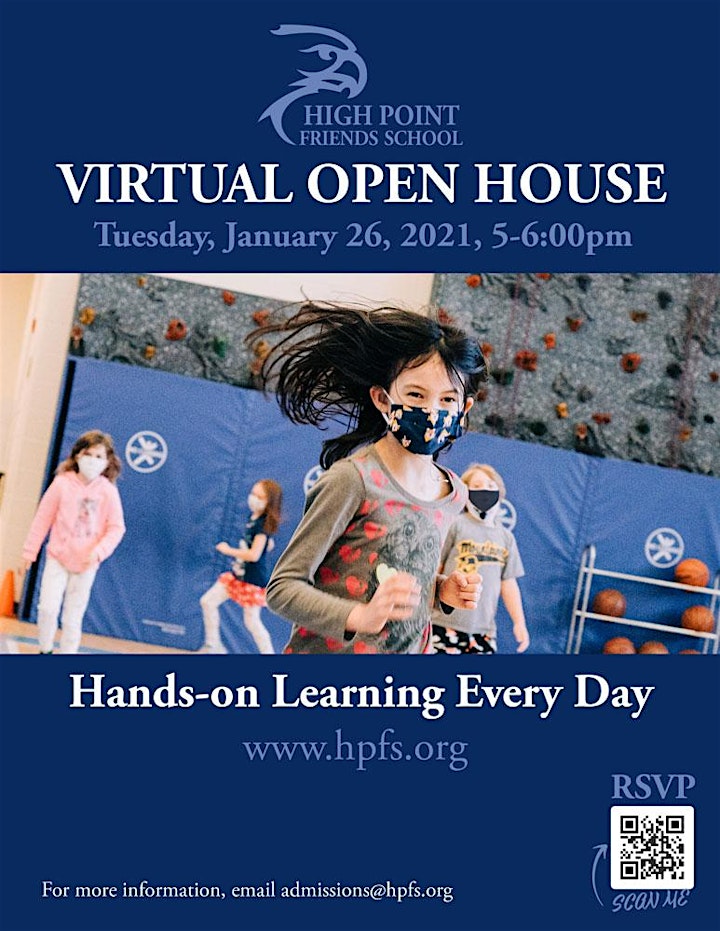 High Point Friends School was established in 1963 with the purpose of providing a Friends Education to inspire students to reach their full potential in a safe and nurturing environment by focusing on the core Quaker values of Simplicity, Peace, Integrity, Community, Equality and Stewardship. We believe that each person has the capacity for goodness and a responsibility to attain that goodness.
As educators in the 21st century, we are charged with preparing students to become citizens of the world and stewards of the environment. High Point Friends School is a leader in education. We believe the best preparation for our students is to develop the whole child. Our teachers are more than conduits of information; they are a community of educators who believe that students flourish when they are in collaborative relationships that foster trust, tolerance, appreciation and respect. In addition to collaborating with peers, our students are digital citizens using technology to bring the world into the classroom allowing them to make real and relevant connections to the world. We hope you will join us as we share more about FRIENDS education and why our students love to learn!