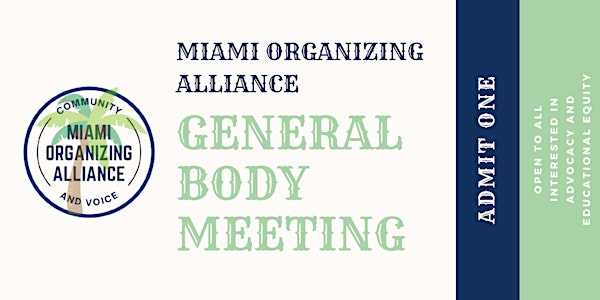 (Virtual) November 30, 2022 Miami Organizing Alliance General Body Meeting
The school year is in full swing! Join us as we discuss how we can support thriving MDCPS communities!
About this event
What is the Miami Organizing Alliance?
Students, families and community members deserve "well" communities where they are empowered to thrive. Equitable education experiences has always been a way in supporting that happening.
The Miami Organizing Alliance aspires to bring together educators, students, parents and community members dedicated to challenging inequitable systems in Miami in pursuit of educational equity through community organizing.