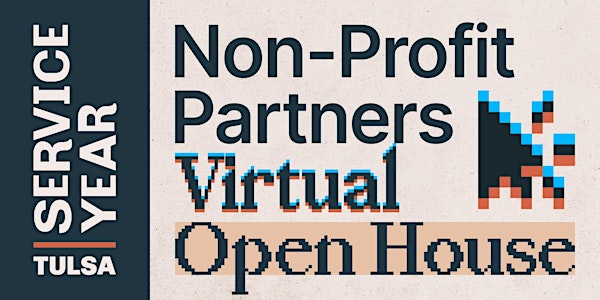 Virtual Non-Profit Partner Open House
RSVP: Virtual Non-Profit Partner Open House
About this event
Tulsa Service Year is a program connecting talented, new grads from across the country with Tulsa non-profits for a year-long fellowship.
As we prepare for a new cohort of TSY fellows, we're excited to connect with Tulsa non-profits that not only serve our community but seek innovative and fresh perspectives that facilitate high-impact work.
Join us for our Virtual Open House for Non-Profit Partners on September 29 at 10am to learn how partnering with Tulsa Service Year will shape the lives of recent college grads and catalyze a brighter future for Tulsa.
We'll be answering questions about what Tulsa Service Year is, how you can apply to be a Non-Profit Partner and more. Former TSY fellows and Non-Profit Partners will be available to share their experiences with our program.