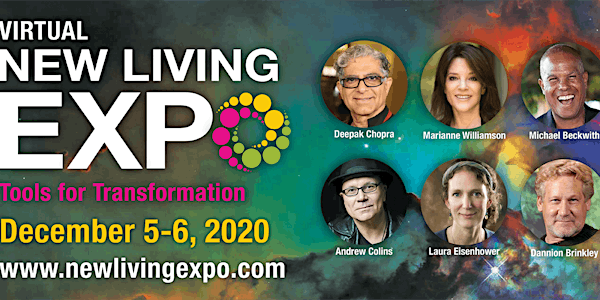 Virtual New Living Expo 2020
New Living Expo is the Place to go for information. All of the booths are open till Jan 6th, and the talks are recorded and able to view.
About this event

Best Value for expos like this, only $10 for a weekend pass, if feeling generous you can select $25. 
The Virtual New Living Expo is December 5-6th, 2020
The Bay Area's best event for transforming your mind, body and soul invites you.
 New Living Expo is your New Age destination for exploring 2 amazing days of lectures, panel discussions and workshops, all included with general admission . Come get healthy products to boost your Immune system to combat all diseases. The expo will excite, enlighten and motivate you to live a better life. Stress-reducing products. Singles event. 3 stages, up to 30 booths, each one with there own creation, and worth visiting, we have prizes, and virtual expo goody bag for all attendees.
 Our Special Presenters are internationally-renowned visionaries in collective consciousness and mindfulness. The healing modalities offered by researchers and physicians at our booths and in our talks will assist you to mindfully embrace your health, well-being and aging with more vitality.
See you there.