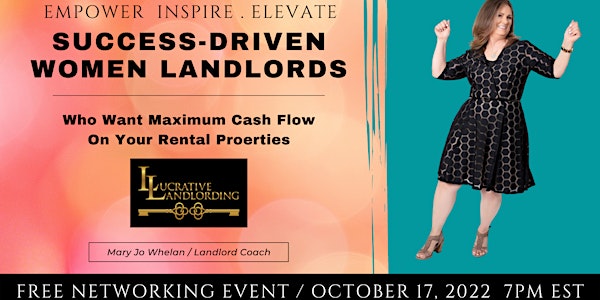 Virtual Networking POWER HOUR Success Driven Women Landlords
Virtual Networking POWER HOUR Success Driven Women Landlords
About this event
Do you find yourself losing sleep worrying about the struggle of getting tenants to pay their rent?
Does Managing your rentals feel like a full-time job and you find yourself suffering from "Landlord Overwhelm"?
Did you buy your first rental property and now you're confused on how to self-manage it without all the stress?
If you can relate to any of these problems, this is the meeting for you.
Here's What You Can Expect From the Networking Event:
Learn tips that will save you time, energy,& money in managing properties
Improve and develop new skill sets for effective landlording
Stay on top of latest trends in rental properties
Learn from others who have experienced the same problems
Share your experience and solutions with others
Keep updated on the ever-changing laws and regulations in property management