Event Information
Location
Virtual Event on YakFirst Platform
You'll receive info for attending when you register
Description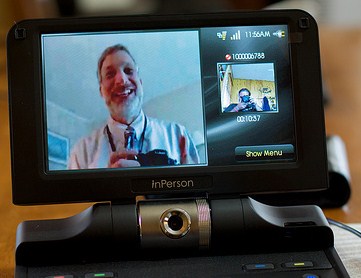 Welcome! In this virtual event, you'll hone your networking skills and meet like-minded professionals.
For years, I've been teaching professionals how to have a conversation with someone who they have never met, in a natural way.
While we can't get together in-person to practice, technology now allows us to do this virtually, using a computer and built-in webcam. (Yay for video!)
You'll have an opportunity to practice networking in a friendly environment, with some tips from yours truly. In the process, you'll create connections to great people.
Photo by cogdogblog
Here's how it works:
You'll join from the comfort of your own office or home, using the Internet, a computer and webcam. (If you have a headset to plug into your computer, you'll have an even better experience in terms of audio sound.)
When the event starts, you'll see me (Carol) on the screen. I'll give an overview of the hour and short instructions for having fun conversations with other participants.
You'll be matched with another attendee--automatically--through the magic of a cool platform called YakFirst.com. Even cooler is that by turning on webcams, you'll be able to see each other on video.
Get to know the other person in a short conversation. A timer on the screen will let you know how much time you have left, before.....
You are matched with another attendee! And so on, until the hour is almost over.
Near the end of the hour, you'll see me (Carol) on the screen again. I'll close out the session with a few tips for continuing to practice in your everyday life.
For the best experience:
You should have a computer with a built-in webcam.
Join the event 10 minutes before the start, to go through the "technical onboarding" that allows you to participate. You'll be guided through a process of checking out your microphone, etc.
You should have a LinkedIn account. Participants will be able to see an abbreviated version of a LinkedIn page when they are in conversation with each other.
Okay, while all of this can seem a bit complicated, honestly, this is just about showing up. Show up and I guarantee, you'll be glad you did.
Date and Time
Location
Virtual Event on YakFirst Platform
You'll receive info for attending when you register