Description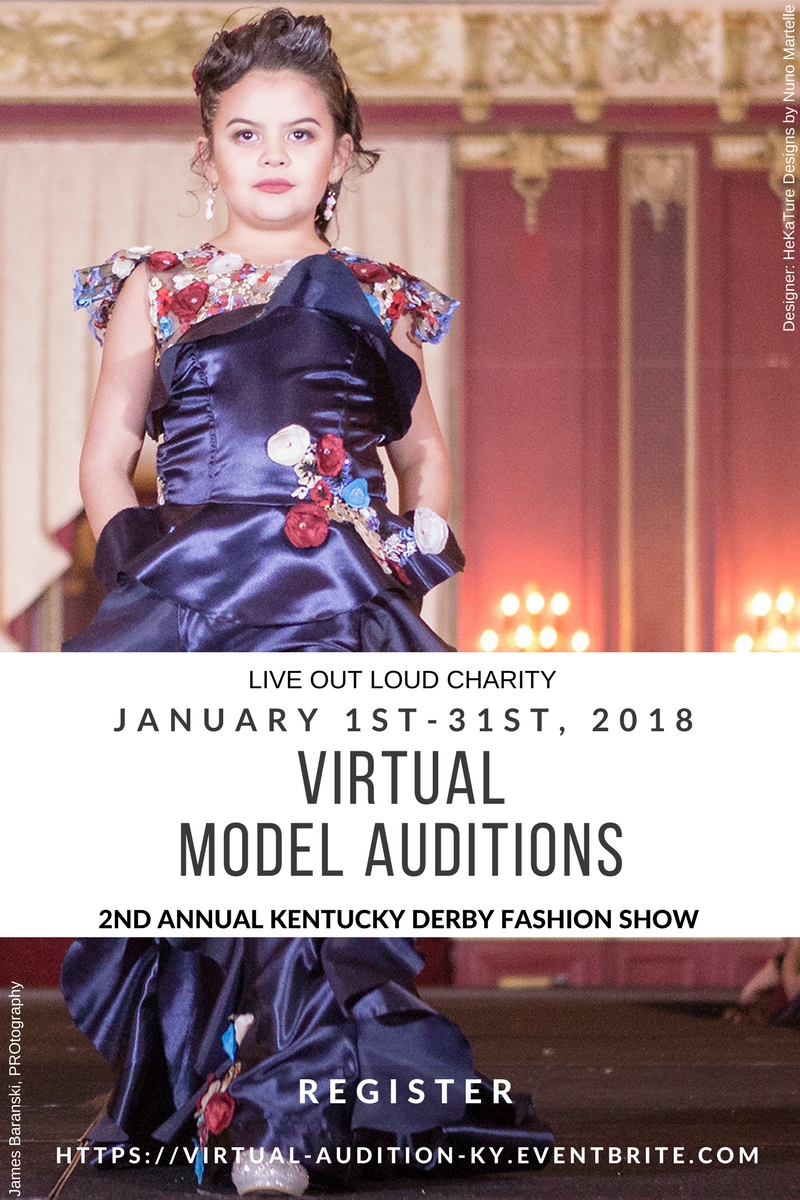 **** NOTICE OF CHANGE
We extended the deadline until February 9th at the absolute latest for models to virtually apply to be in the upcoming fashion show. We can not accept model submissions after that date.

Dear Model,

This is your 1st step to confirm your participation in the Official Model Audition for the 2nd Annual Kentucky Derby Fashion Show for Live Out Loud Charity. Simply register your name and email address on the ticket link. The ticket is free and confirms your spot in the virtual audition. The virtual audition information is below along with the fashion show date/information.

Virtual Audition Dates
January 1st-31st, 2018 (virtual audition dates can not be extended. Models have the entire month of January to
Wardrobe for video: walk in with high heels on or dress shoes for men (age appropriate heels for girls ages 14 and under), wearing all black, and tight fitted clothing.


Other Audition Dates & Virtual Audition Information
There will be only ONE Kentucky audition (February 4, 2018) and only ONE Chicago Audition (January 21, 2018). Models that audition in person will be given first priority and booked with designers first. We will hold only ONE month of virtual auditions (January 1st to 31st) for models that know they can not attend the Kentucky or Chicago auditions. It will be harder for Virtual Models to make it into the show since spots will be limited. Virtual Models will be notified after February 15, 2018 since we will prioritize models that auditioned in person. *Please note models that have auditioned in the past will have an expedited audition in Chicago & will go straight into practice after paperwork is collected. *Please note you only need to attend ONE audition.


When you audition we will ask for six things:
1. We need to see your runway walk. Add Sherrie Gearheart on facebook (if you can not add her then send her a message and text her at 815 914 8602 to ask her to add you on facebook. Give the URL link to your facebook page) and tag her in a cell phone video of your walk. Post the walk on your facebook wall and state this is a VIRTUAL AUDITION FOR THE 2ND ANNUAL KY DERBY FASHION SHOW FOR LIVE OUT LOUD CHARITY. Then tag Sherrie Gearheart in that post. End the video with stating why you want to walk in the LOLC 2nd Annual Kentucky Derby Fashion Show and why you support Live Out Loud Charity). Keep it under 2 mins total (that includes the walk with posing and a couple sentences at the end of the video). Do not assume we received your video. Ask for a text confirmation from Sherrie Gearheart (text her at 815 914 8602) and stay in communication regularly to make sure we received your video on facebook and reviewed it. When you first text us state your name and why you are texting.
2. Email your photo to info@liveoutloudcharity.org. Include your name, email, phone number, height, age, dress/pants size, and measurements if you have them. Failure to provide any of the above information will result in a deletion of your email and the model will lose their chance to walk in the show. Make sure the subject line states: MODEL NAME. VIRTUAL AUDITION. KYLOLC2018. In your email you MUST request the Model Paperwork.
3. Model Paperwork is due by January 31st, 2018. No exception. You must print it out, sign it, and email it back to info@liveoutloudcharity.org. State ALL of your model information in the email. Subject line: MODEL NAME. MODEL PAPERWORK. VIRTUAL AUDITION KYLOLC2018.
4. LIKE OUR FAN PAGE on facebook: https://www.facebook.com/liveoutloudcharity/ Leave a positive comment under one of our recent posts. We appreciate your support.
5. Check out our website to learn more about the charity to best prepare you for video
www.liveoutloudcharity.org
6. Save this MODEL LINK for future reference in case you make it in the fashion show. This link has all your model information from the ticket link to rehearsal dates, model bag essentials so you are prepared for your fittings and big day, news articles, charity info, expectations, locations, and more. It is updated regularly so check it often. Remember rehearsals (model practices) are mandatory.

CHECK US OUT IN THE NEWS
NBC5 CHICAGO NEWS
WAVE 3 LOUISVILLE NEWS
AWARD WINNING PUBLICIST FASHION BLOG
I LIVE IN A MAGAZINE FASHION ARTICLE
DAILY 24 MAIL (BANGLADESH, ASIA)


IMPORTANT INFORMATION
We do ask models to truly advocate for our cause. Therefore, we select models that have been touched by anti bullying, low self esteem, depression, and/or suicide. We ask those models to sell three tickets to our event to not just raise funds but to also raise awareness for our cause. We need models to be true activists for our cause and bring people from their community to hear our message. This event is about educating the audience members on the signs of depression, how to save lives through suicide intervention steps given during the show, and where to go for help. Our event actually saves lives through the education we provide to audience members and to models. Models play a crucial role not just as volunteers gaining an experience of a lifetime but also as real advocates in their community that work hard to bring family, friends, coworkers, collegues, and acquaintances to the show to save lives. Our shows are top of the line, professional, offer local, national, and some lolc events offer international exposure. As models you are walking for Live Out Loud Charity while gaining real, qualified experience in the industry with photos to build your portfolio, connections that can help to launch your career, and an opportunity to get you to the next level. If models want to take this a step further we invite them to our Model Boot Camp one day prior to our event.

View our suicide prevention video CLICK HERE
Take our suicide prevention pledge CLICK HERE
View our anti bullying video. CLICK HERE.
Take the anti bullying pledge. CLICK HERE.


There will be 3 Model Practices. Attending at least two is mandatory. We want everyone prepared for our professional fashion show. These serve as rehearsals and model practice time. Sherrie Gearheart will train each model free of charge, as a thank you for giving back to our cause. This training is normally $100 per hour and will focus on walking technique and posing in an intense yet very fun model practice. We do this so our models are confident the day of the show. To learn more about Sherrie Gearheart and her modeling experience go to www.sherriegearheart.com A mandatory model fitting is to be held Saturday, April 14th, 2018 the day before the fashion show. Please note some designers will require other dates for fittings so you must attend those should you be selected as a model in our event. Tickets will be turnd in at rehearsals or they can be bought online before the first rehearsal.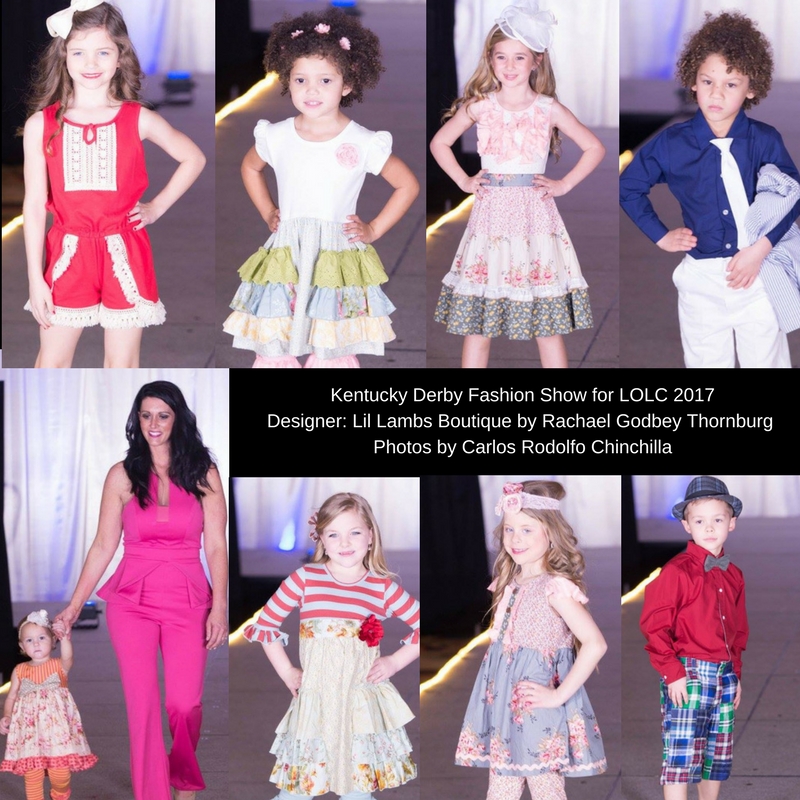 Check out the full Tiara Magazine blog featuring Lil Lambs Children's Boutique models. Click HERE.
Kentucky Rehearsal Dates (attending at least two is MANDATORY):
(Models auditioning in Chicago will have rehearsal on January 21st and March 17 both dates are mandatory)
Sunday, March 18- all fashion show tickets are due on the date of the first model practice or online beforehand
Sunday, March 25
Sunday, April 1st
Location: TBA
*Models are placed in groups and will have different call times. That way classes are not too large and models will receive individualized model coaching to best prepare each model for the big day.
*Models auditioning in Chicago will have rehearsal on January 21st and March 17 both dates are mandatory.
*Models that are auditioning virtually must attend at least two of the above dates in either city.

MANDATORY MODEL FITTING & OPTIONAL
KENTUCKY MODEL BOOT CAMP
Saturday, April 14th, 2018 (this applies to every single model in the show and is MANDATORY)
Call times depends on designer(s). Location: TBA. This will take place in Louisville, Kentucky.
Plan on the time frame being from 12noon to 9pm to have different call times if you are with more than one designer plus there is a model practice. We will also hold Model Boot Camp this day. Reserve the entire day because fittings can take a few hours. You need to practice walking in the garment, work with your designer, sometimes try on multiple garments until they find the perfect one, and more. Also, if you are walking for more than one designer you may have more than one call time. Please be on time for all of our events. We are very strict with our schedule.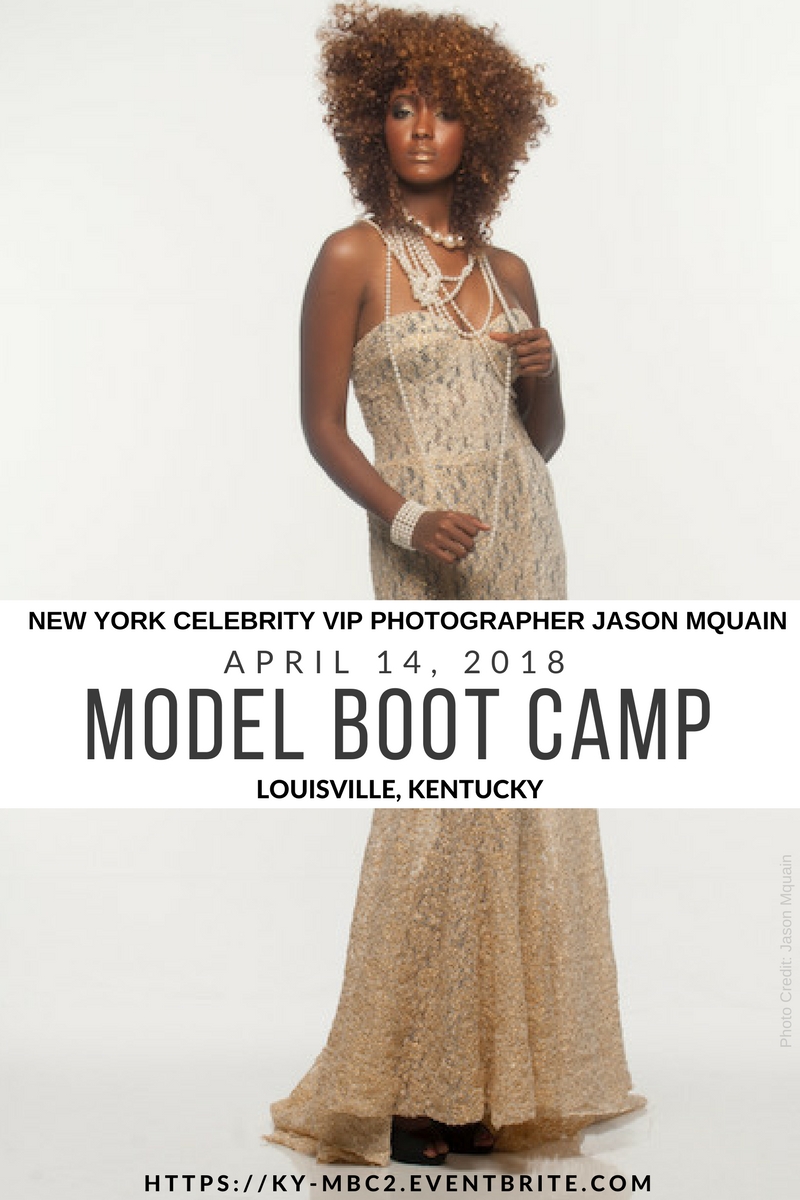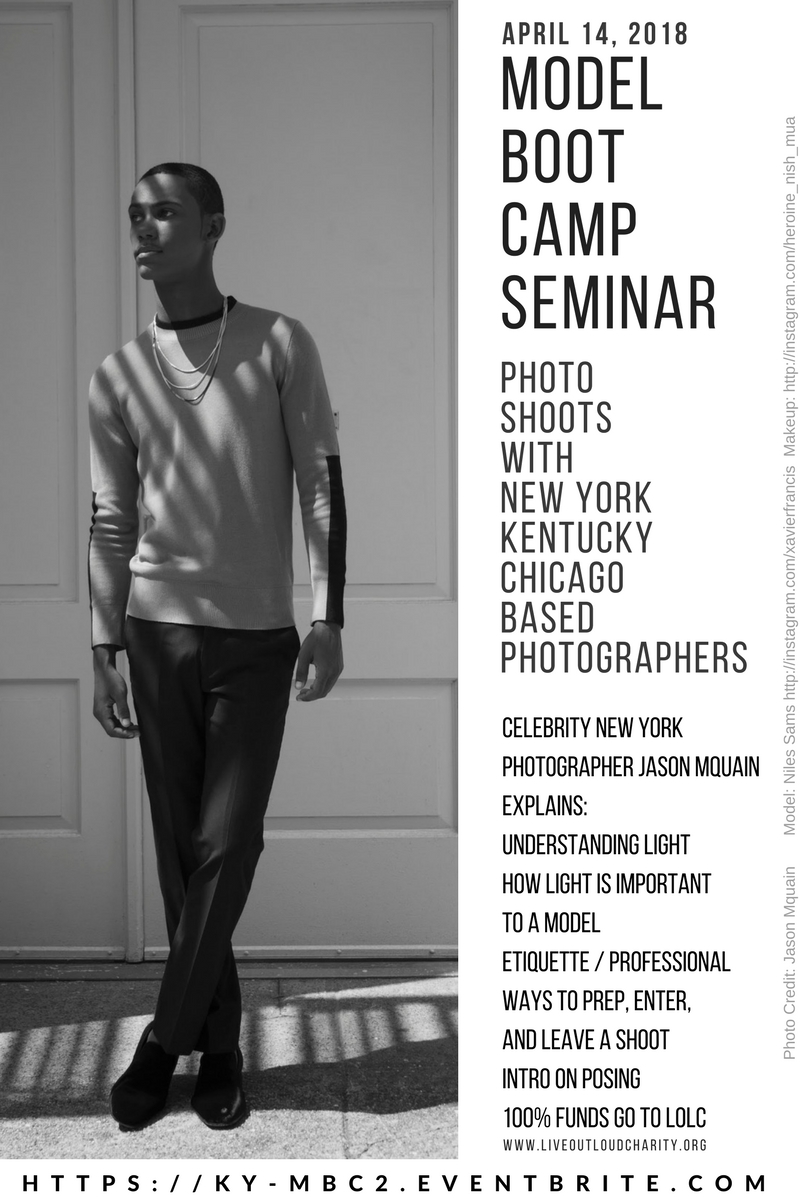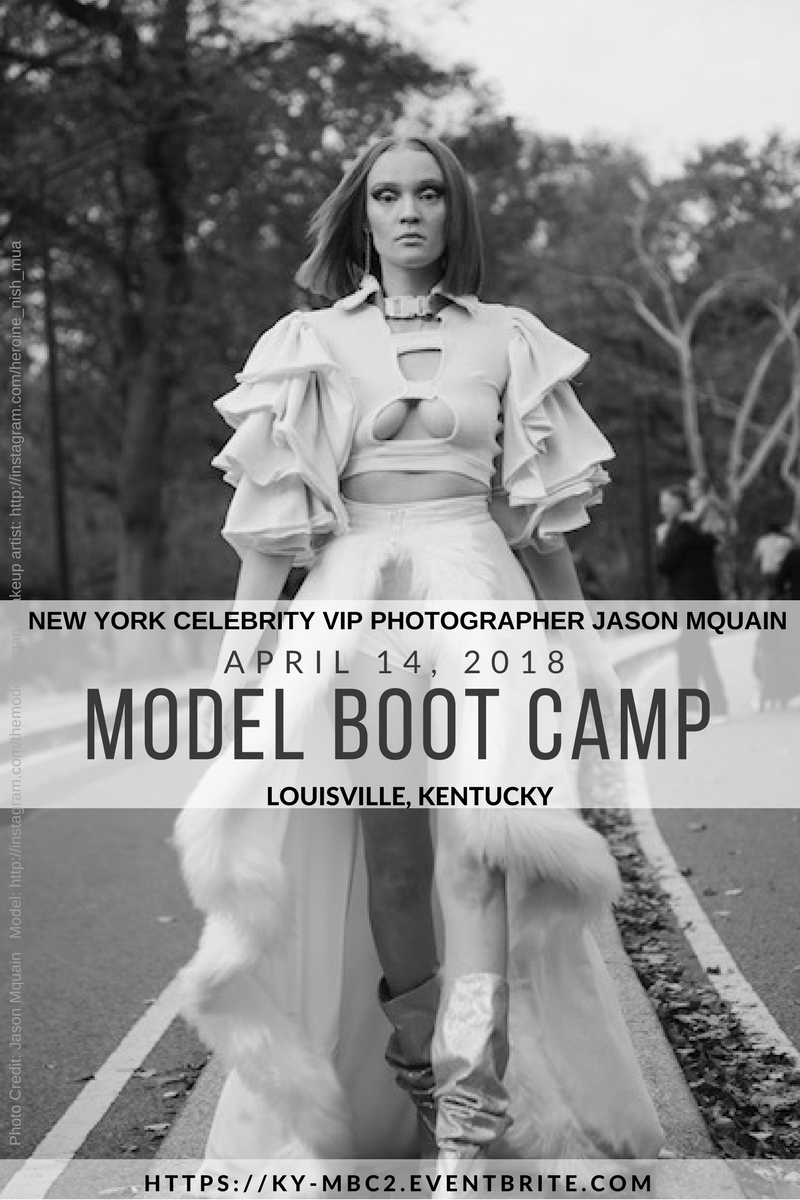 MODEL BAG
We recommend models to read this article to know what they should bring in their model bag. READ HERE.


MODEL COMMUNICATION
Ms. Sherrie Gearheart will give all fashion show updates and inform models of their designer(s), fitting call time(s), or if they have made it in the show via TEXT MESSAGE. If you do not have text messaging on your phone please state this at the audition and email us at info@liveoutloudcharity.org
Also, Sherrie posts fashion show updates and asks models to add her on facebook so they can share the posts and help spread awareness of the show and charity. www.facebook.com/sherrie.gearheart
Questions/Concerns
Contact Person/Producer: Sherrie Gearheart
Text is the best way to communicate: 815 914 8602
You may call/leave a vaoicemail or email info@liveoutloudcharity.org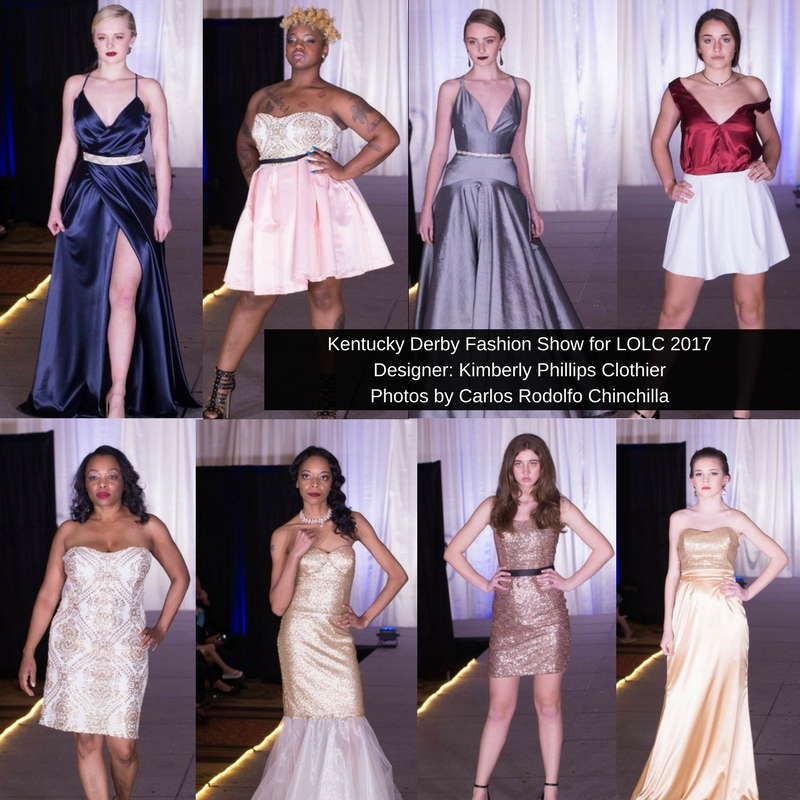 Check out the full Tiara Magazine blog featuring Kimberly Phillips Clothier models. CLICK HERE.

FASHION SHOW DETAILS
When you audition, you may be chosen to walk in our 2nd Annual Kentucky Derby Fashion Show for Live Out Loud Chairty. Show information is below:
April 15, 2018
Model call time 12noon (this call time is tentative and could be earlier)
Crowne Plaza Hotel
Louisville, KY
Ticket link for futher details: https://2nd-kentucky-show.eventbrite.com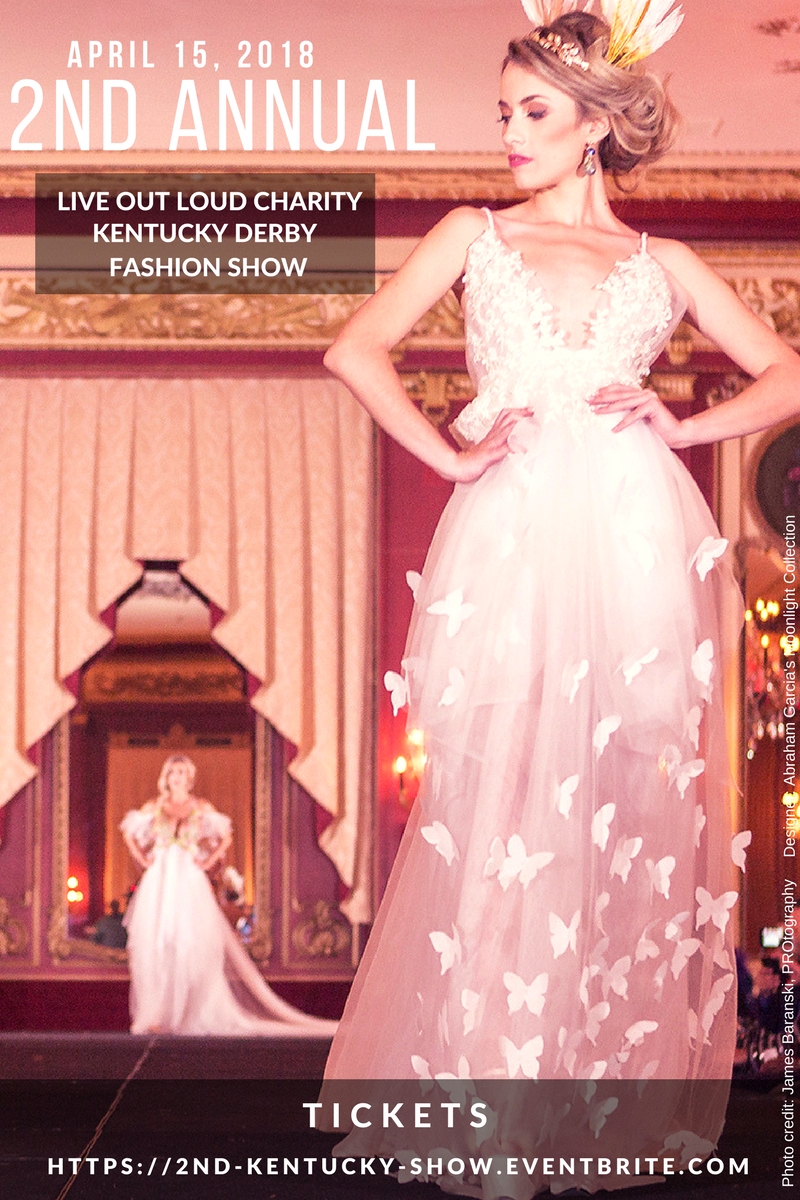 Please note that everyone involved in this event is volunteering their time, talents, and passions. We thank you for your tremendous support.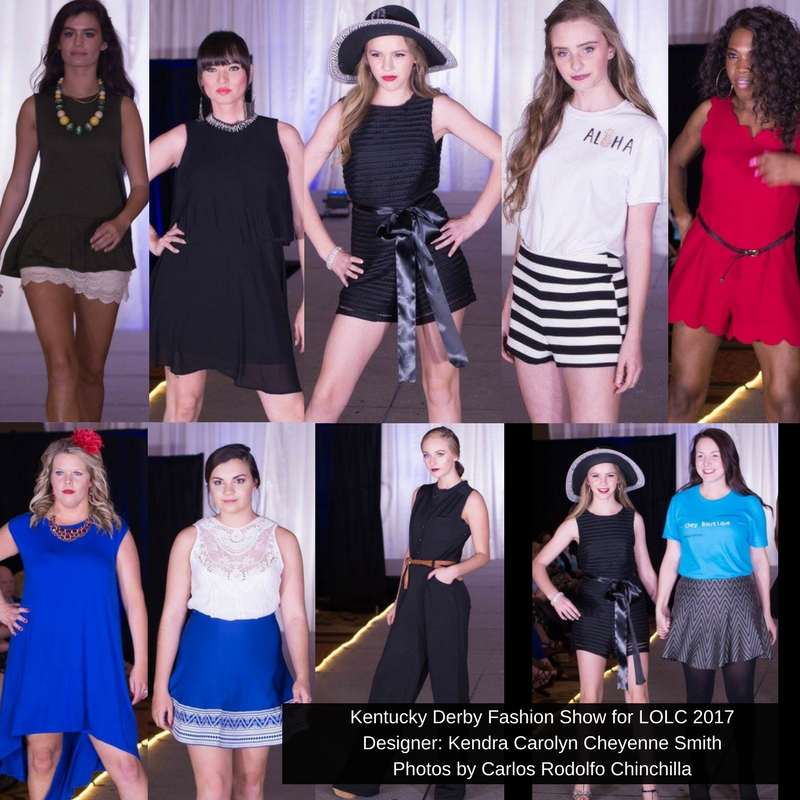 Check out the full Tiara Magazine blog featuring Kendra Carolyn Cheyenne Smith models. CLICK HERE.

To see the other Tiara Magazine fashion blogs from the 1st Annual Ketucky Derby Fashion Show for Live Out Loud Charity then simply click on the designer's name below.
JOW and Junior Jow Fashion (based in Europe)
Patchcoats by Carrie (based in Michigan)
Lacey Jade Apparel (based in Florida)
ShearGold Fashions (from Illinois)

Regiss Bridal & Prom (Kentucky)
Kiti Kouture (Chicago)
Sharisa Couture Dresses (Chicago)
Beauty Queen Parade (USA)

Fun ways to give back! Order your LOLC ornament today!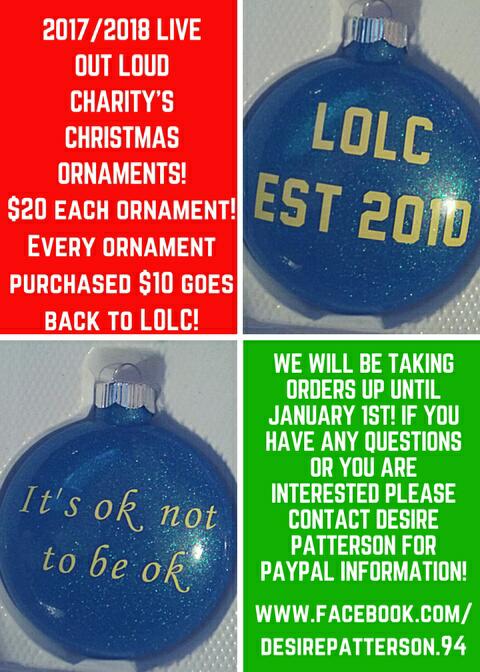 Questions/concerns simply call 815 914 8602 or text us. You may email info@liveoutloudcharity.org


Another fun way to give back is by ordering your LOLC charmed bracelet to show the world you support anti bullying and suicide prevention. Each bracelet is $30 and includes shipping. $15 goes toward Live Out Loud Charity for anti bullying, suicide prevention, and core character development. Order these through Danielle T Carroll or by ordering here: https://www.paypal.me/DanielleCarroll/30.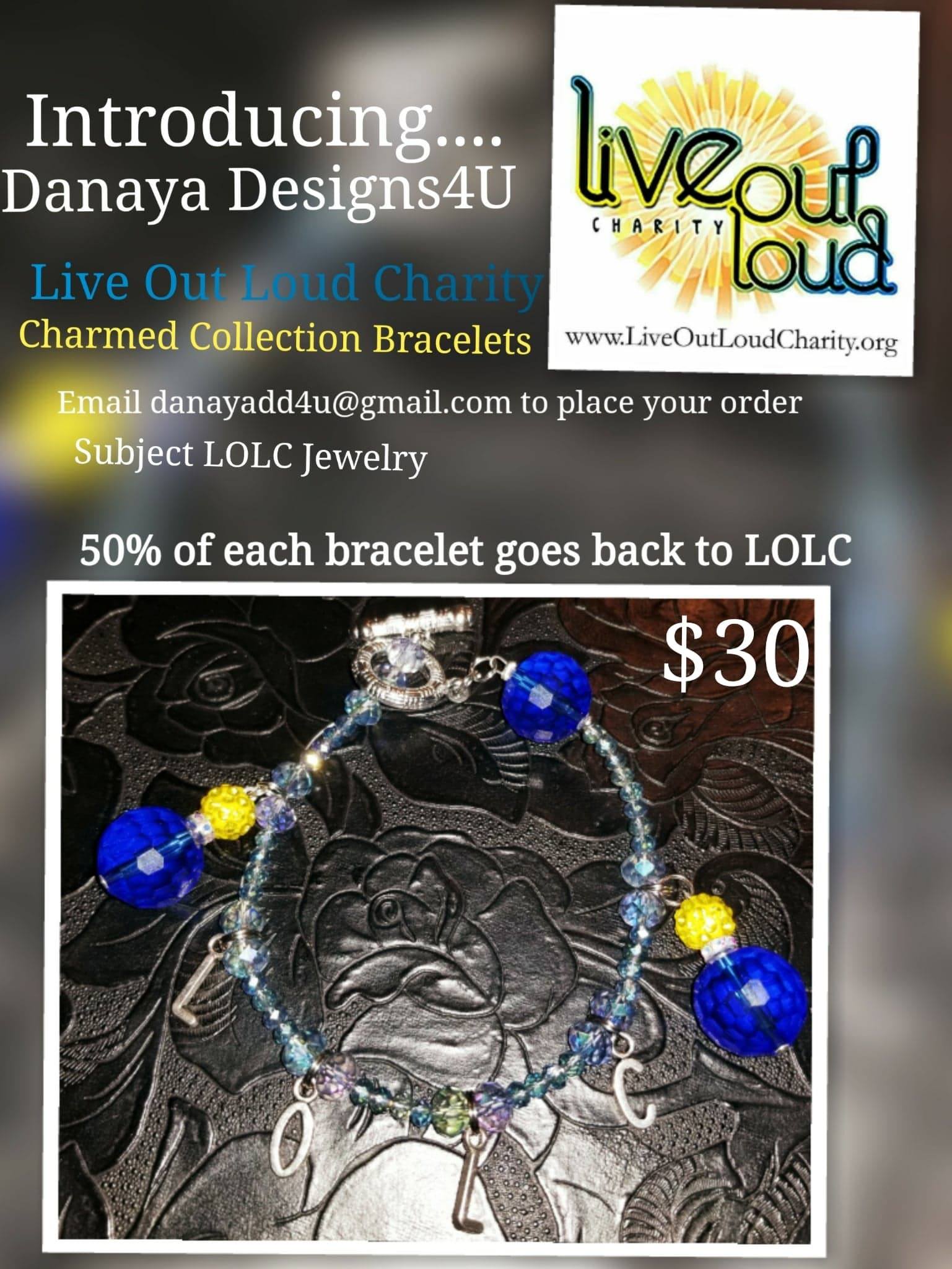 Organizer of Virtual Model Audition 2nd Annual Kentucky Derby Fashion Show
Fashion Show Producer- produced over 100 events since 2015, Founder of Live Out Loud Charity & the Worldwide Leadership Academy, Mrs. Illinois Royalty International 2019 and the former Miss United Nations 2015, Editor of Tiara Magazine and writer. Professional Model having graced New York Fashion Week, LA Fashion Week, Paris Fashion Week, Chicago Fashion Week, China World Supermodel Tour, Tennessee Bridal Shows, Indian Bridal Shows, and more.