Description
Have an online business problem? Tell us about it and our award-winning mentor will offer you solution live on YouTube direct from Seoul.
Start asking question before the event starts. The more detailed the question is, the more detailed is the answer. Post your questions here.
Watch YouTube Live For The Answer
During the event, you get to interact with our mentor via live chat and discuss further on the answers provided.
A tech entrepreneur for over 13 years with global business experience with 17 countries covering U.S, Europe, Asia and South America.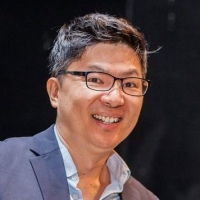 Melvin Wong
Wikipedia Profile | Linkedin Profile
Melvin started his first startup in a rented room and expanded until its eventual acquisition by an American/Japanese company in 2016. He's currently a mentor at the South Bay Entrepreneurial Center in Los Angeles and AngelHack. He was a mentor/judge at 6 hackathons in Asia and U.S. With more than 1,100 answers on Quora, he enjoys educating people, entrepreneurs and professionals alike.
Throughout his career as an entrepreneur, Melvin received and won industry honors and awards including Excellence Award from Global Innovation Through Science & Technology (GIST) (U.S, 2013), winner of TIE Global All-Asia Business Competition (India, 2012) and winner of Malaysia National Intellectual Property Awards with World Intellectual Property Organization (WIPO) (Malaysia, 2014). He was also the country representative in Global Entrepreneurship Week event in the U.S White House in 2012 and was a speaker at Global Entrepreneurship Summit, officiated by President Barack Obama in Malaysia in 2013.
Here Are What He Can Help You With
Business idea generation.
Business plan development.
Startup strategy.
Blockchain and cryptocurrency.
Overseas business strategy and market access.
Product development – prototyping, MVP, UI/UX, testing, iteration.
Digital marketing – email marketing, Search Engine Optimization (SEO), social media marketing, content marketing, affiliate marketing.
Mobile apps technology, development and marketing strategies (ASO).
Business strategy – business model, partnerships, pricing, branding, etc.
Fund raising strategy.
Human resource and talent development.
Growth hacking.
M&A consultancy – due diligence, exit strategy, acquisition, negotiation.
Intellectual property – copyright, trademark.
Testimonials
"Mr. Wong is highly sought after by the most prestigious entrepreneurial and technology organizations around the world. He is without a doubt, a critical and invaluable asset to the technology industry." - Jeff Hofman, Ex-CEO of Priceline.com (owner of Booking.com)
"Based on my over 20 years of experience in the ICT field and extensive experience, I am of the view that Mr. Wong is a technology business executive of unparalleled talent and extraordinary ability." - Dato' Ng Wan Peng, Chief Operating Officer of MDEC
"Melvin embodies international knowledge and experience that any Korean companies could benefit from." - Jasmine Lee, Associate Professor, Pyeongtaek University, South Korea
"Met Melvin while he was a volunteer mentor at MAGIC Sarawak. His entrepreneurship is definitely, very inspiring for me and a lot most of us here. Really approachable and is always liberal in offering great suggestions or potential solutions. Never cease to amaze me how knowledgeable he is and yet is humble on approach and open to learn/listen from others." - Thomas Chan, Software Optima
"Melvin is tirelessly keen in helping new entrepreneurs and genuinely want to see them successful. I've learned a lot from him in areas like idea generation and pitching." - Abdul Khaaliq Ahmad, Independent Marketing and Advertising Professional
"His (Melvin) extensive Internet knowledge has greatly accelerated all of Magic Sarawak's entrepreneurial projects. In just two months, our team learned how to be more flexible while still focusing on our goals and objectives." - Robin Phang
"I was particularly impressed by Melvin's ability to be able to manifest his idea fast and precisely. For sure, Melvin would be an asset to any startups." - Fong Pin Hoong, Founder of Food Hero
For more info about this event, visit https://kodorra.com/online-mentoring
NOTE: This is an online event