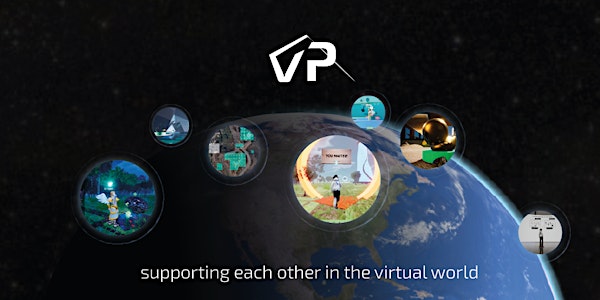 Virtual Mental Health Walks - vPARK Silicon Valley
A virtual walk in 3D you for mental health at the Reflection Center, 0x7f1016aeaa0fb3007d6b9de94d1da79a, vPARK Simulator.
Refund Policy
Contact the organizer to request a refund.
Eventbrite's fee is nonrefundable.
About this event
ABOUT THE WALK
On your feet, participants! Join us as we step into vPARK Walks, which promises to be our most innovative event ever. It's a new day for mental health and we will embrace it together in vPARK.io Simulator - Reflection Center / 0x7f1016aeaa0fb3007d6b9de94d1da79a (403584 x 884272) . You won't want to miss it — a vibrant pilot gathering where inspiration can shine on all of us. We'll cheer each other on while raising our voices to be heard and our virtual walks to be posted on Twitch, Social Media, united in our commitment to raise awareness, funds to pay users worldwide to make an economy around this event, and build community in every sense of the word.
OPPORTUNITY
We are looking for volunteers to keep propagating mental health awareness.
We look for mental health champions to host similar walks among their circles.
We are looking for mental health US-based-certified providers to provide a virtual session upon request.
We welcome local businesses around this map to vend, sponsor, or partner.
REQUIREMENT
Make an account before registering on Eventbrite with your account # from www.vpark.io . Software version 0.0.0.9 is required to run the entire experience. The ticket comes with a formal invite to make your vHuman a citizen, granting you a governmental housing unit to sleep.
vPARK is a for-profit mission-based company to help the world economically, this walk is a pilot program we hope we can extend to other non-profit organizations.
ABOUT vPARK
vPARK is a virtual country that is built on real life cities. Real locations can be purchased by businesses who then can build their buildings in the way they want. Different buildings provide users with different resources. Users who have been invited onto the world can also purchase tradeable land and build farms on top of the location. There are real life components built onto the platform as well. People must eat and sleep in order to keep their vHuman healthy. This component was added to incentivise people to return within a certain amount of time and not fall off. If people do not take care of their vHuman, risk their vHuman falling into a coma or passing on. The government building allows residents of vPARK to have a place to sleep. The restaurant allows vHuman users to have a place to eat.
Tech Demo: https://www.youtube.com/watch?v=ATwkAjdni9k