Refund policy
Contact the organizer to request a refund.
Eventbrite's fee is nonrefundable.
Join fellow attendees to discuss what it means to advance Black women and WoC in the workplace and beyond.
About this event
While there is a general need for our workforce to address gender biases that negatively impact the advancement of women, there are challenges that uniquely impact Black women and women of color in the workplace. As a result, we must address both gender and racial bias when working to create access and opportunities that allow Black women and women of color to thrive. We will have an opportunity to converse with women who are thriving in their careers and want to share the do's and don'ts of advancing Black women and women of color in the workplace and beyond. During the moderated Q&A we will discuss:
Systemic and cultural barriers that inhibit progress
Policies and practices that have supported Black women and women of color in their career
Tips for both employers and employees on centering the advancement of Black women and women of color
Guest Speakers:
Cristina Costa, Learning and Development Program Manager, Outco | Chief Marketing Officer and Career Coach, Women With Purpose
Farrah Belizaire, Associate Director of Diversity and Inclusion, Boston University School of Medicine | Founder and Managing Director, LiteWork Events
Louvre Walker-Hannon, Senior Application Engineer, MathWorks
Yi- Chin Chen, Executive Director, Friends of the Children
Agenda:
5:00-5:30- Event check-in begins; mingling
5:30-5:40- Welcome, SGO intro, housekeeping/announcements, intro to panelists
5:40-6:15- Moderated panel discussion
6:15-6:30- Audience Q&A
6:30-7:00- Closing and open networking
How is this going to work?
We'll be sending out a calendar invite to all attendees one week prior to the event. In that invite, you'll get a bunch of details on how it works, as well as a list of virtual table topics that we'll pre-set for you to assist in our virtual networking (don't worry, we'll leave some room for random on-the-fly conversations too, you can just consider these icebreakers!). You won't need to download any software, but for the best experience we recommend having a computer with both camera and microphone capability.
About SGO DEI Meet-Ups:
If you're leading efforts around diversity, equity, and inclusion (DEI) at your company, are just starting to dive into the topic at your workplace, or want to learn more about DEI at work, this meetup is for you! Join others from a variety of industries, with various levels of experience and backgrounds who are also working toward creating equity in the workplace. Make connections, share experiences and learn from each other in a casual setting. Open to all genders.
More about speakers: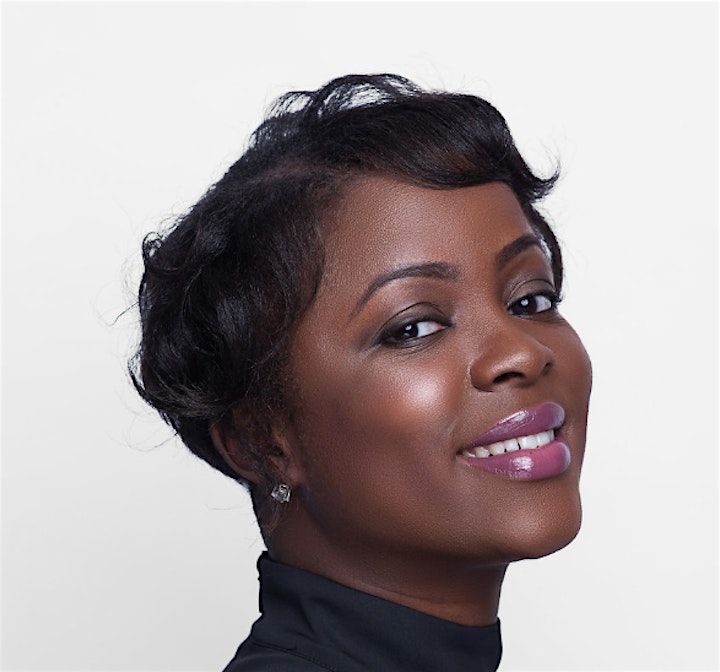 Farrah Belizaire (she, her, hers), a native of Brockton, MA, is a 2011 graduate of Boston University, where she earned her BS in Health Science with a minor in Business Administration and Management. In 2013 she also earned an MS in Administrative Studies with a concentration in innovation and technology.
In 2012 Farrah was inspired to launch her passion project, LiteWork Events. LiteWork Events is a social event brand connecting Boston's urban young professionals. In a city with a reputation of being racially unfriendly, LiteWork Events creates spaces that bring out the city's most culturally vibrant and upwardly mobile demographic, providing underrepresented groups an opportunity to find community and authentic relationship-building. Her efforts have been featured in the Boston Globe, the Bay State Banner and WCBV Channel 5. Past partners have included the Museum of Fine Arts, the Huntington Theatre Company, the W Hotel, the Lawn on D, Diageo – the second largest liquor distributor in the world – and PASHA Entertainment – one of Boston's largest nightlife operators.
Diversity and inclusion is also engrained in Farrah's professional career. Farrah currently serves as Associate Director of Diversity and Inclusion in the Division of Graduate Medical Sciences at Boston University School of Medicine. In this role, Farrah is responsible for developing and implementing programs and strategies that promote diversity and inclusion as it relates to recruitment and retention of underrepresented students, which includes taking an active role in developing pipeline programs. Outside of work, she is a member of Boston University's Black Alumni Leadership Council, the Black Economic Council of MA (BECMA) and the New England Leadership Council of the United Negro College Fund (UNCF) New England.
Cristina Costa (she, her, hers), has been working in the tech industry for the past 5 years where she has held roles in consulting, digital marketing, diversity and inclusion, project management and customer success. Currently she works as a Learning and Development Program Manager and Career Coach for a skill sharpening services startup called OutCo. Cristina provides virtual career and interpersonal communication skills training to hundreds of students worldwide! Previously, Cristina worked in Diversity and Inclusion at a Boston startup called Drift and as Director of Marketing and Student Engagement at an education tech startup -- whose mission was to provide affordable online degree programs to low income adults.
Cristina has witnessed a tremendous lack of diversity in tech which led her to leading Women with Purpose, an organization geared towards empowering women of color through professional development workshops. Cristina is passionate about building empowering and inclusive spaces -- in real life or virtual so ALL people can be their authentic selves in professional space and thrive!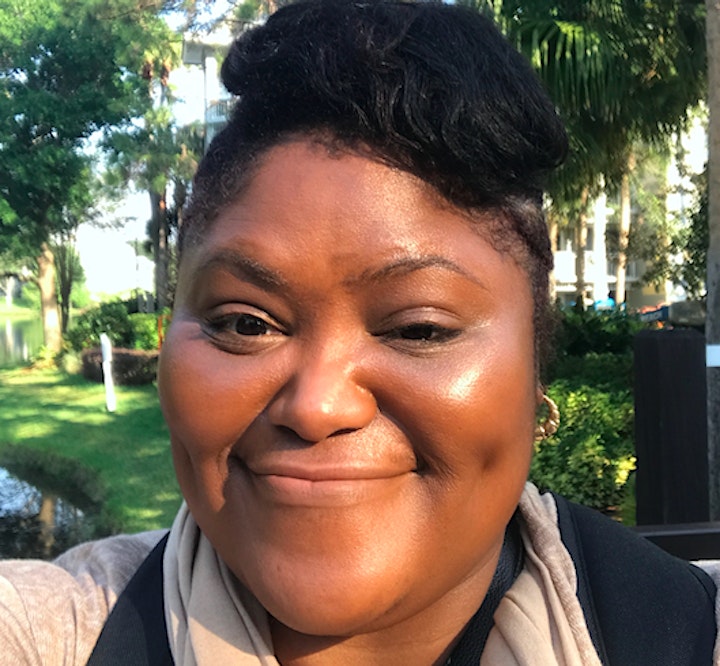 Louvere Walker-Hannon (she, her, hers), is a MathWorks Senior Application Engineer who provides direction and recommendations on technical workflows for various applications. She has a bachelor's degree in Biomedical Engineering and a master's degree in Geographic Information Technology with a specialization in Remote Sensing. Her education has helped her assist others with the following topics such as: machine learning, deep learning, and others when discussing technical workflows. Louvere has worked in three different engineering roles throughout her 20 year career while at MathWorks. A prominent theme in her career is communication of technical concepts to various audiences and being involved with STEM education.
Louvere volunteers as a STEM Ambassador for MathWorks and for various STEM events. Louvere has in the past and continues to mentor several students and colleagues. She is a member of the following organizations: She is currently a member of the following organizations: SWE, IEEE, NSBE, SHPE, and AMS. Louvere is a Curriculum Lead for the Boston Chapter of Black Girls Code and the current LinkedIn Content Lead for the Society of Women Engineers Latinos Affinity Group. Louvere is one of the Chairs of the 37th International Conference on Machine Learning and will be a co-lead of the SWE Latinos Affinity Group starting in July 2020.
Louvere has a long history of presenting to a wide array of audiences on a variety of topics. Louvere presented at the following events: Grace Hopper Celebration 2018 as a member of the Hands-on Deep Learning and IoT Workshop, Grace Hopper Celebration 2019 as a member of the Edge AI with Raspberry Pi Workshop, Women Future Conference panelist on AI in Industry in November 2019, Black Girls Code Women of Color in STEM panelist in November 2019, presented her Natural Language Processing research at the American Meteorological Society (AMS), 100th Annual Meeting in January 2020, served as a panelist on GIS related careers plus presented her Natural Language Processing research at the American Association of Geographers (AAG) virtual conference in April 2020.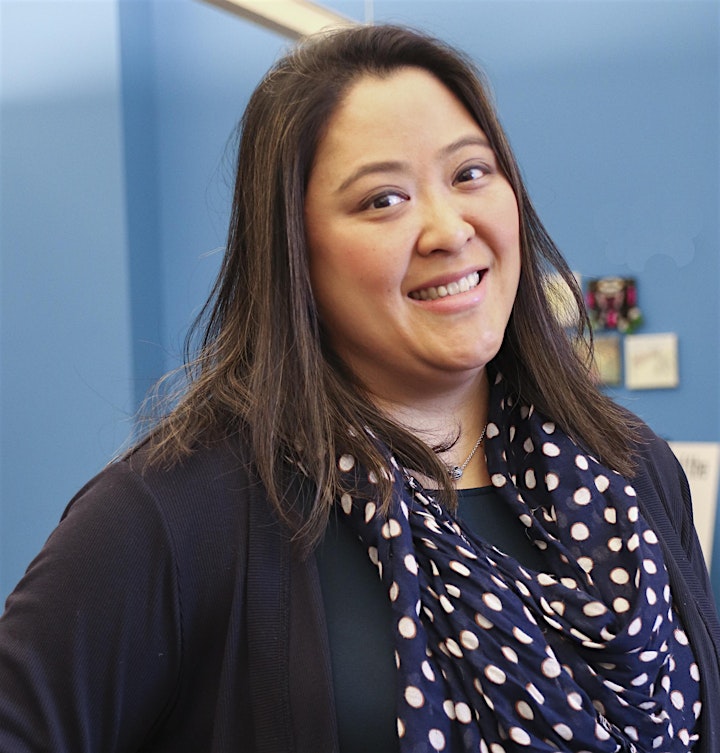 Yi-Chin Chen serves as the Executive Director of Friends of the Children-Boston, an organization dedicated to breaking the cycle of poverty by providing youth facing the toughest challenges with 12.5 years of relentless professional mentoring from kindergarten to high school graduation, no matter what. She is responsible for setting the strategic direction of the organization and managing the day to day operations. Since joining Friends-Boston in late 2015, Yi-Chin has led the effort to successfully elevate the organization's public profile as the ONLY organization in the state of Massachusetts making a long-term, unconditional, commitment of support to children facing the highest risks utilizing a professional mentoring model.
Yi-Chin began her career in youth development nearly two decades ago as a school counselor with the GEAR UP Program at Thomas Edison Middle School and Brighton High School. While working at both institutions, she helped develop and deliver college and career preparation and exploration curriculum to at-risk youth. After receiving her master's degree in social work from Boston University, she joined Hyde Square Task Force (HSTF) where she served as an integral member of the organizational leadership team as both the Deputy Director and Interim Executive Director. During her twelve-year tenure, she was behind the creation of several award winning programs, including the Paths to College and Career Program. Her written case study of HSTF's youth community development model was printed in the book "Youth-Led Community Organizing" published by Oxford University Press in 2007 and used as a required course reading for first year MSW students at Boston University's School of Social Work.
As an immigrant born and raised in Taiwan, Yi-Chin is a strong advocate for building a pipeline of leaders of color in the city of Boston. She currently serves on several city and state-wide boards and committees, including Boston Children's Hospital Community Advisory Board, Massachusetts Nonprofit Network Board of Directors, Boston University School of Social Work Alumni Board, and Harvard Catalyst Community Advisory Board. As a graduate of Institute for Nonprofit Practice (INP), she serves as a Senior Fellow and a mentor to several up and coming nonprofit leaders through INP. In her spare time, Yi-Chin volunteers with several animal rescue organizations and participates in local Help-Portrait events as a volunteer portraiture photographer.
"I absolutely loved the tables! IRL events I have horrible social anxiety so it's super hard for me to dive into a conversation by walking up to a group. Having these set topics made me feel instantly welcomed and able to really get into the topics with everyone. I wish more events were run this way."
"For being a virtual event, it was surprisingly easy to engage and feel connected to people. I loved the UI with the tables and table topics, and the speaker part worked very well too."
"Wonderful content and great conversations. This was my first event and I found it very valuable. I also loved the virtual interface, it's very user-friendly."
"The speeches were intriguing and the online forum was incredible! The virtual chairs and tables where attendees could mingle, offered a perfect alternative to physical meetups during our time of social distancing."