These 90-minute webinars are designed to provide you with insights and tools to be more effective and efficient in your remote meetings.
About this Event
Virtual Meetings That Work: Getting business done through remote meetings
As we find ourselves in a new normal of working remotely, Turpin is offering help -- free of charge -- to anyone who needs it. These 90-minute webinars are designed to provide you with insights and tools to be more effective and efficient in your remote meetings.
Virtual Meetings That Work is designed for anyone who leads or participates in virtual meetings. Insights in this session also apply to virtual presentations, webinars, and remote training sessions.
In this session, we'll discuss the fact that both meeting facilitators and attendees share a responsibility for making virtual meetings as effective and efficient as possible.
This is more than advice such as "show up on time and turn off your email." For meeting facilitators, this is about creating and maintaining the conditions for a fruitful conversation to take place. For meeting attendees, this is about maintaining engagement and contributing fully.
During the session, we'll discuss how to be the type of communicator others want to work with. This includes examining how to
Create the conditions for a fruitful exchange of ideas
Establish trust and goodwill
Provide relevance and context, so everyone understands what is to be accomplished
Control the meeting and encourage participation
Facilitate discussions
Be fully present and engaged
Listen, probe, and contribute
Think on your feet
Use virtual tools and technology, including video, for maximum engagement
Get the business of the meeting done effectively and efficiently
Takeaways from this session include two tools: "Ground Rules for Effective Meetings," which you can use to set team expectations, and Turpin's "Framing Strategy Worksheet" to help you lay the foundation for every meeting you have.
Attendee Feedback
"Thanks for sharing your expertise. We're seeing results already!" Mike
"Great job, very informative! Thank you!" Kelly
"Thank you! This was very helpful!" Chris
"Brilliant!" Barry
"I was expecting the content to be solid (it always is), and I especially liked your use of the technology to deliver it." Blaine
"Great, as always!" Eric
"I attended one of these today and it was really enlightening. And this isn't my first rodeo with webinars on how to webinar! Great easy-to-use tools were shared. There are more dates coming up, so register if you want a little extra!" Maggie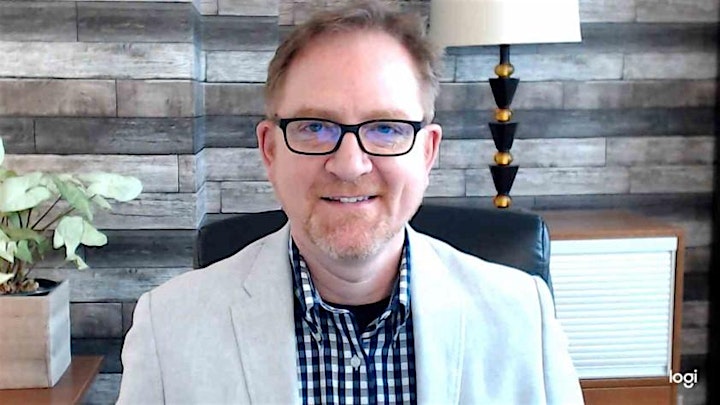 Speaker Bio
Greg Owen-Boger is the Vice President of Turpin Communication, a presentation and facilitation training company in Chicago. Leaving his acting career behind in 1995, he started with Turpin as a cameraman and quickly moved on to instructor/coach, project manager, account manager, and now VP. Over the years he has coached countless employees and leaders to be more effective presenters, facilitators, and trainers. Prior to joining Turpin, he was a Project Leader for a boutique consultancy that uses live theatre to initiate the leadership development process.
Greg was the 2015 President of ATD, Chicagoland Chapter. He is a frequent blogger, popular speaker, and the co-author of "The Orderly Conversation: Business Presentations Redefined." He is among many thought leaders who contributed to the book "Master Presenter: Lessons from the World's Top Experts on Becoming a More Influential Speaker." His most recent book, "Effective SMEs: A Trainer's Guide to Helping Subject Matter Experts Facilitate Learning," was co-authored by Turpin's Founder and was published by ATD Press in 2017.
In his spare time, he is the Executive Director of a newly-created non-profit called Turpin Cares, which supports the homeless on Chicago's south side.
The Fine Print
These sessions will be recorded and potentially used for marketing purposes. By enrolling, you agree to receive occasional messages from Turpin Communication. You may opt out at any time.