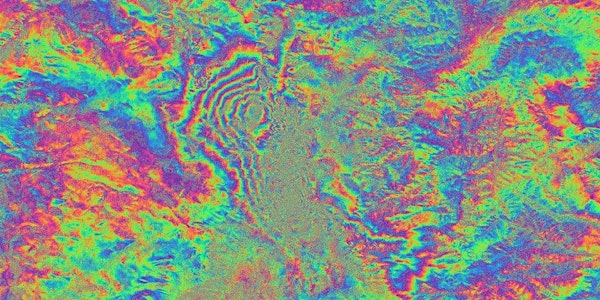 Virtual Meeting: NASA Surface Deformation and Change Study
When and where
Location
WebEx / Virtual Meeting
Description
Tuesday, May 19, 8:30am-12:30pm PDT
Hear about and discuss the status of the SDC Study Plan, including breakout team inputs discussing research and applications needs derived from the Decadal Survey and other discipline contributions.
Get updates from the team about opportunities to include outcomes from the Technology Workshop, and thoughts on preliminary architectures
Wednesday, May 20, 8:30am-12pm PDT
Hear

from

the

UAVSAR

team

about

their

current

contributions,

and

consider

potential

contributions

of

a

next-generation, airborne SAR.
Thursday, May 21 8:30am-12pm PDT
Discuss conceptual design options

for a next-generation, airborne SAR and help prioritize future airborne SAR capabilities.
Check back to Eventbrite and monitor your registration email address for more information as it becomes available, including logistics information for our WebEx and draft agenda.