Virtual Meet the Author & Reading from Sacred Braille by Annabelle Moseley
Meet Annabelle Moseley, author of Sacred Braille: The Rosary as Masterpiece through Art, Poetry, and Reflections!
About this event
What better gift could Our Lady have given us than the Rosary? The Rosary is sacred braille in that it is a miraculous juxtaposition of a language of prayer we can feel with our hands, joining word to touch. It is the Rosary to which our fingers may cling, as our flesh craves something tangible. The decades of the Rosary can be thought about, and, quite literally, felt, at the same time. While contemporary society separates the ideas of "thinking" and "feeling," Scripture unites all functions in the heart. If we meditate on the words, "Mary treasured up all these things and pondered them in her heart," (Lk 2:19) the thinking and feeling functions are joined. The Rosary, through engaging both thought and touch, unites our spiritual and physical natures; our thinking and feeling faculties.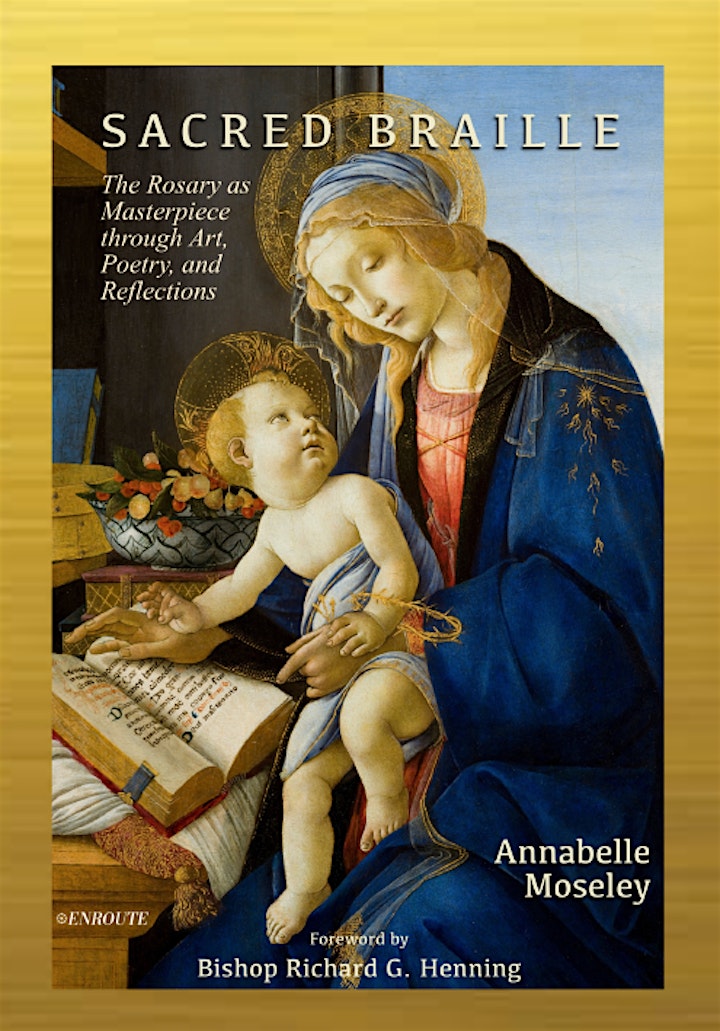 Organizer of Virtual Meet the Author & Reading from Sacred Braille by Annabelle Moseley
Dr. Sebastian Mahfood, OP, serves as Vice-President of External Affairs at Holy Apostles College & Seminary in Cromwell, CT, publisher at En Route Books & Media, and producer at WCAT Radio.

He is a Lay Dominican of the Queen of the Holy Rosary Chapter in the Province of St. Albert the Great. He holds a doctorate in postcolonial literature and theory from Saint Louis University along with several master's degrees in the fields of comparative literature, philosophy, theology, and educational technology.

Among his publications include his book on African narrative socialism entitled Radical Eschatologies: Embracing the Eschaton in the Works of Ngugi wa Thiong'o, Nuruddin Farah, and Ayi Kwei Armah, his book on 14th century Italian literature The Narrative Spirituality of Dante's Divine Comedy, and his book on 21st-century social media entitled Among the Marvelous Things: The Media of Social Communications and the Next Generation of Pastoral Ministers. He lives in St. Louis with his wife, Dr. Stephanie Mahfood, and children, Alexander and Eva Ruth.