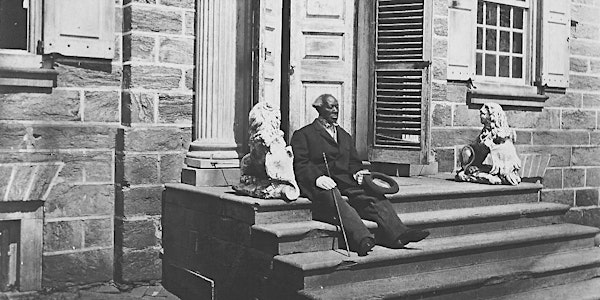 Virtual Liberty to Go to See
Liberty to Go to See, Cliveden's annual dramatic event, is based on stories found in the Chew Family Papers.
About this event
Liberty to Go to See returns virtually on June 19th to celebrate Juneteenth. Inspired by stories found in the Chew Family Papers and based on a script written by Philadelphia Young Playwrights, Liberty to Go to See takes audiences on an intimate journey through the lives of Chew family members and the men and women—black, white, enslaved, and free—who worked for the family from the 1760s to the 1860s.
This year's presentation will feature an introduction from Cliveden's Education Director, Carolyn Wallace and local facilitator Patricia Scott-Hobbs, followed by a video adaptation of Liberty to Go to See and ending with a question-and-answer session with director Johnnie Hobbs, Jr., writer Gail Leslie and actors that brought the stories to life. We encourage you to stay and share your thoughts about the play.
Registration is open now through June 19th. The event is free and open to all. For those who are able, a donation of $10 per person suggested. After completing the registration, you will receive a link for the event; Eventbrite will also send you reminders leading up to June 19th.
If you do not receive the link, please contact Jocelyn Rouse, Marketing and Business Operations Coordinator, at jrouse@cliveden.org or at 215-848-0290.
Liberty to Go to See is supported by The Haley Foundation and the National Trust for Historic Preservation.