Sales Have Ended
Registrations are closed
Thank you for your interest in this event! We have reached the maximum number of registrations. If you are an alum or student we invite you to follow us on LinkedIn, Instagram, and Facebook for upcoming events: https://www.facebook.com/HarvardLatinoAlumni/
Sales Have Ended
Registrations are closed
Thank you for your interest in this event! We have reached the maximum number of registrations. If you are an alum or student we invite you to follow us on LinkedIn, Instagram, and Facebook for upcoming events: https://www.facebook.com/HarvardLatinoAlumni/
"The Resurrection of Fulgencio Ramirez" Celebrating Border Culture & Heritage in Literature with Harvard Latino Alumnus Rudy Ruiz
About this event
Border native Rudy Ruiz (AB'90, MPP'93) celebrates the culture, music and legends of the Texas-Mexico border in his new novel, The Resurrection of Fulgencio Ramirez. Get a sneak peak of the first chapter and accompanying Spotify playlist. Then, join us to hear about Rudy's inspiration for the book.
Author Rudy Ruiz graduated from Harvard College in 1990 and from Harvard Kennedy School in 1993. He won four International Latino Book Awards for his book Seven for the Revolution in 2014. He also won the Gulf Coast Prize in Fiction in 2017.
The story follows an ambitious, talented but cursed son of immigrants on his quest for love and the American Dream in the 1950's and 80's. Rudy will talk about the cultural and personal inspirations behind the book. We will also listen to some snippets of the traditional Mexican music that is included in the novel (yes, there's a Spotify playlist for the book). He will then be taking questions and comments.
Access CHAPTER 1 of the book here:
https://drive.google.com/file/d/1Exi9GWP2ZhOU8agKvovRGuEINYbtp4MD/view?usp=sharing
Buy "The Resurrection of Fulgencio Ramirez" here:
https://www.amazon.com/Resurrection-Fulgencio-Ramirez-Novel-ebook/dp/B086FN3RZR
Read about author Rudy Ruiz here: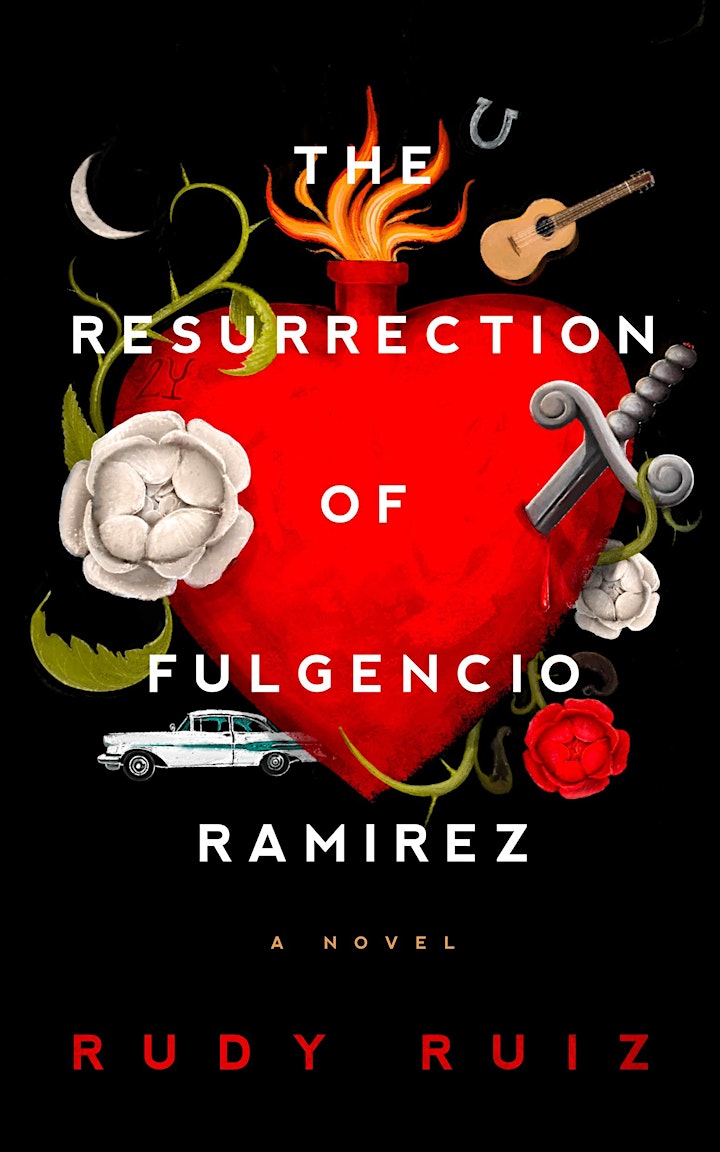 Organizer of Virtual Launch Party: The Resurrection of Fulgencio Ramirez