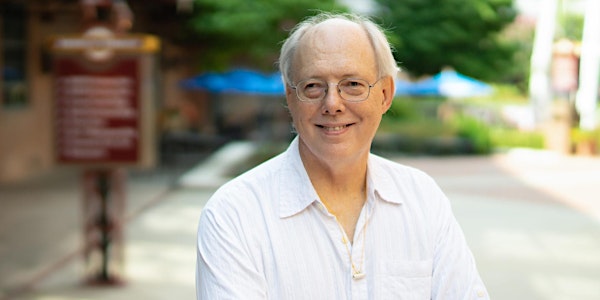 *VIRTUAL* Jon Seskevich, RN: Navigating Uncertainty (for Caregivers)
Jon Seskevich, RN, will help family and professional caregivers navigate and sustain themselves through the uncertainty of our current time.
About this event
For many, 2020-2021 will be remembered as one of the most uncertain times in our lives. For family and professional caregivers, our capacity to navigate and sustain us through uncertainty was pushed to our limits.
Jon Seskevich RN, BSN, BA, CHTP is a certified stress management instructor and healing touch practitioner. Since 1987, this pioneer in holistic nursing has successfully integrated therapies that build resiliency at one of the world's foremost medical centers in Durham, NC. He will share approaches crafted from his clinical practice, research, and friendship with Ram Dass to support personal and professional caregivers including:
Waiting and not knowing
Listening with your heart without taking on the pain
Practices to support 'turning off the worry' at the end of a day, shift or just when you need a break.
Self-relaxation
Jon is a lifelong student of meditation and practitioner of mind-body medicine, nursing and healing. He is devoted to helping people skillfully navigate the sufferings and joys of life, right up to their last breath.
*****
To keep our community safe, our events are now being held online. Please register at least 60 minutes in advance to receive the login info needed to join the event. Your Zoom link and Zoom phone numbers (for those calling in) will be in your email confirmation.
Please note that this event will be recorded and posted on Mission Hospice's YouTube channel. If you do not wish your image to appear, please turn off your camera while attending.
*****
Your gift to Mission Hospice supports our exceptional care and educational programs, and enables us to provide a level of service above and beyond what insurance will reimburse.