Join us for a virtual chat with venture investors to help entrepreneurs navigate their startups through this unique time
About this event
For early-stage tech startups, fundraising can already be an overwhelming and daunting process. Add to it the COVID-19 pandemic and sheltering in place orders, many founders are wondering, "what the heck do I do now?".
In this candid Ask Me Anything, Transparent Collective has brought together four VC's to help navigate you through this time. They'll be answering questions like:
Should I still be raising a fund?
Are investors still investing?
What should I be doing to prepare for fundraising?
When are things going to return to normal?
You can also submit questions when you register for the event!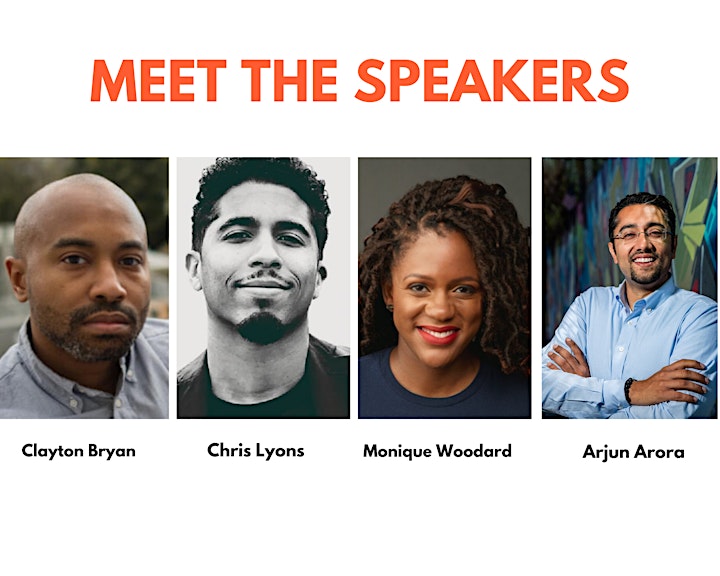 Clayton Bryan (moderator)
Clayton has over 15 years of experience in the tech space. Initially working as a content marketer for Yahoo, he transitioned into community building and business development for several startups. For the past 4 years he has worked in venture capital concentrated on early stage investments.
Currently, as a Venture Partner at 500 Startups in San Francisco, Clayton is focused on media, digital health, and frontier tech (both B2B and B2C) investments. Clayton also leads 500's diversity and inclusion efforts through the Unity & Inclusion event series. His investments at 500 include Resonado, Public Goods, and Printify.
Prior to returning to the Bay Area, as a Partner for the Dorm Room Fund in New York, Clayton worked with and invested in some of the best and brightest student founded startups on the east coast, including Brooklinen, a deal he led. Clayton received his BA in Political Economy from the University of California, Berkeley and his MBA from the Stern School of Business at NYU.
Chris Lyons is currently leading the Cultural Leadership Fund (CLF) at Andreessen Horowitz. The goals of the CLF are to connect the great cultural leaders to the best new technology companies, and also enable more African Americans to enter the technology industry.
Chris was previously Chief of Staff at Andreessen Horowitz, working closely with Ben Horowitz; founder of restaurant technology startup PictureMenu; and also worked with Jermaine Dupri at SoSo Def as a music producer and engineer. He is a Kauffman Fellow graduate (Class 19); advisor to New Story Charity and The Black Economic Alliance; and member of Kappa Alpha Psi.
Monique has spent over 15 years in the tech as a startup founder, product-focused operator, and advisor to cities on innovation and entrepreneurship.
A co-founder of Black Founders, she built an organization with four tech friends with a mission to increase the number of successful black entrepreneurs in tech, the organization cultivated a new generation of tech founders from Silicon Valley to NYC, Atlanta, Austin, and several HBCU campuses.
Monique now invests at the intersection of technology and newly powerful consumer groups. She's an early stage investor in companies like Blavity, CourtBuddy, and Silvernest.
Arjun advises funds, startups, and Fortune 100 companies. He enjoys assisting startup companies in Silicon Valley with strategic planning, monetization, and funding.
Arjun was a Partner at 500 Startups, Founder & CEO of ReTargeter (acquired by Sellpoints in 2015), and head of business development @ Yahoo! Real Estate.
Arjun has spoken about entrepreneurship internationally (Europe, Asia, and the Middle East), and was recognized at the: White House, United Nations (UN), and the Global Summit for Entrepreneurship, for his success and commitment to a values-centered organization. He also holds a BSc, Electrical Engineering and Computer Science / Entrepreneurship & Technology from UC Berkeley.
About Transparent Collective
Transparent Collective is a 501c3 non-profit organization focused on helping underrepresented founders access the resources they need to succeed. For more information and to donate, visit www.transparentcollective.com.
Organizer of Virtual Investor AMA: Fundraising While Sheltering in Place