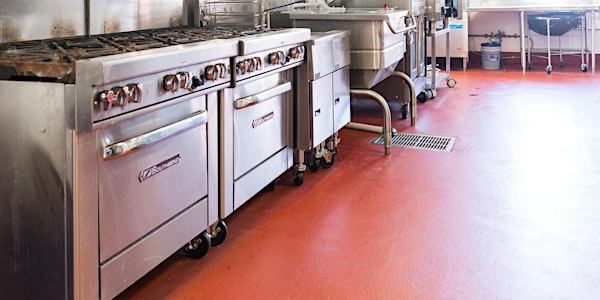 Virtual Info Session + Tour - CommonWealth Kitchen
Come hear what CommonWealth Kitchen has to offer small food businesses and go on a virtual tour of our commercial kitchen space.
About this event
Are you looking to start a small food business? Have an existing food business you're looking to scale? Do you need help navigating the permitting and food safety regulations as you get started? Learn more about all CommonWealth Kitchen (CWK) has to offer at our virtual information session and tour.
CommonWealth Kitchen is Boston's nonprofit food business incubator. We provide commercial kitchen space and technical & business assistance to help food businesses grow and scale. We're on a mission to build a new food economy grounded in racial, social and economic justice by strengthening the capacity, connections, and collective power of diverse entrepreneurs to start and grow successful food businesses.
During this information session, we'll:
share how CWK supports small food businesses
take a virtual tour of our commercial shared kitchen spaces and storage areas
share technical assistance resources and review our application process, as well as information about the upcoming application review dates
Q+A