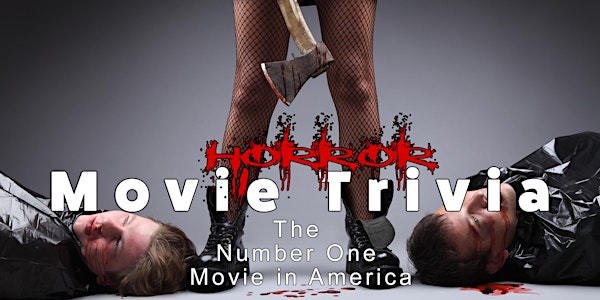 Virtual Horror Movie Trivia with The Number One Movie in America Podcast
Movie trivia to celebrate HORROR!
About this event
Horror movie trivia, but only the horror movies we have covered on the podcast.
Halloween 2 (1981)
Aliens
Child's Play (1988)
Stigmata
Underworld: Evolution
Halloween (2007)
The Nun (2018)
The Witches of Eastwick
Friday the 13th: A New Beginning
You can play solo or with a team. Winner gets to be a guest host on the podcast AND choose the movie they want to review!
Register, and you will be sent the Zoom link for game night.
In each new episode of THE NUMBER ONE MOVIE IN AMERICA, we randomly select a movie that spent at least one weekend atop the box-office charts. Whatever it is, we'll have to watch it. And tell you whether or not you should. Find the podcast here: https://audioboom.com/channels/4925181